Let sleeping dogs lie.......
Rocky was fast asleep when I went home today at lunchtime, I had to shouted his name a couple of times, he didn't answer so I lifted up his blankie, this is what I found!!! LOL!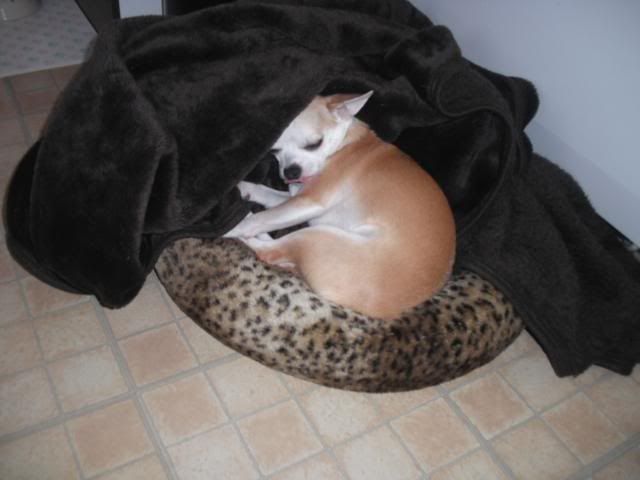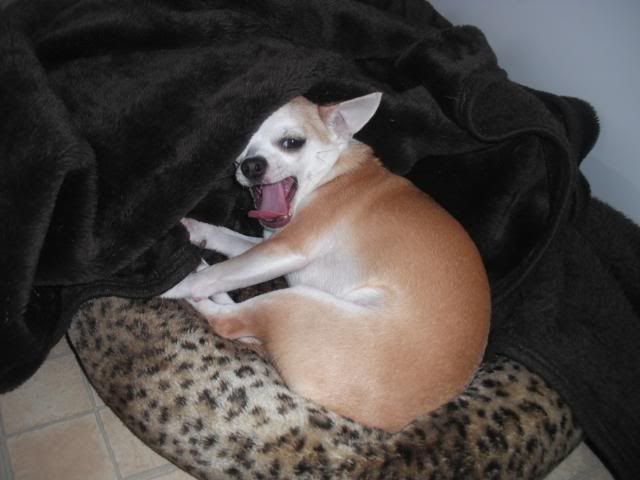 BIG yawn!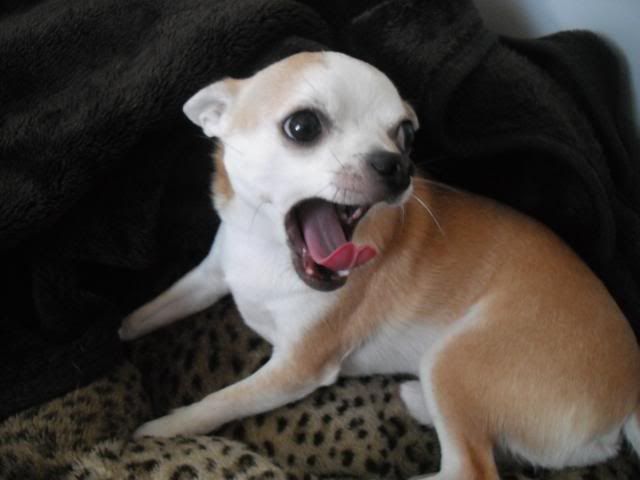 Within a few seconds he had found his ball and wanted to play!!