Discussion Starter
•
#1
•
Hello all!
I decided to make a thread for some updated pics of my family's dogs Lilly and Rocky. Toby's cousins are definitely NOT like him- they don't enjoy taking pictures, apparently. So it is slow going. I have a couple to post now, and I will post a few more as I take them. Rocky is especially a fast little guy who doesn't want his picture taken!
Here's what I have so far:
Lilly is wondering why Toby stole her bone!
Rocky's got his butt in the air like he just don't care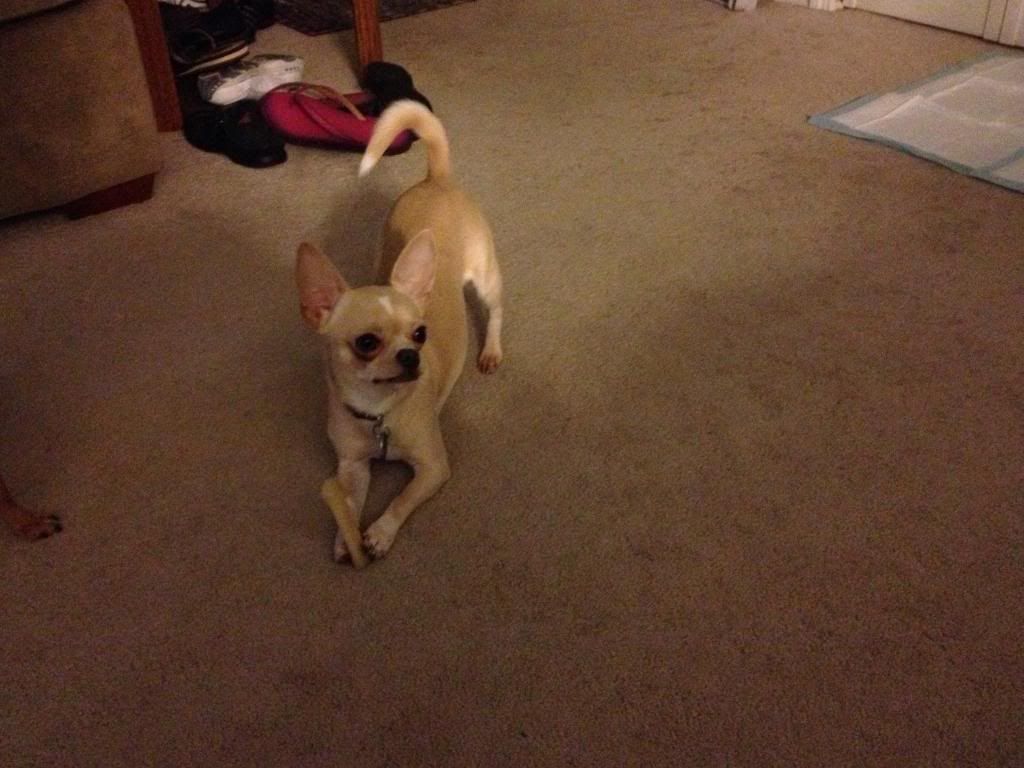 Toby wondering why Lilly is licking his Mommy's feet.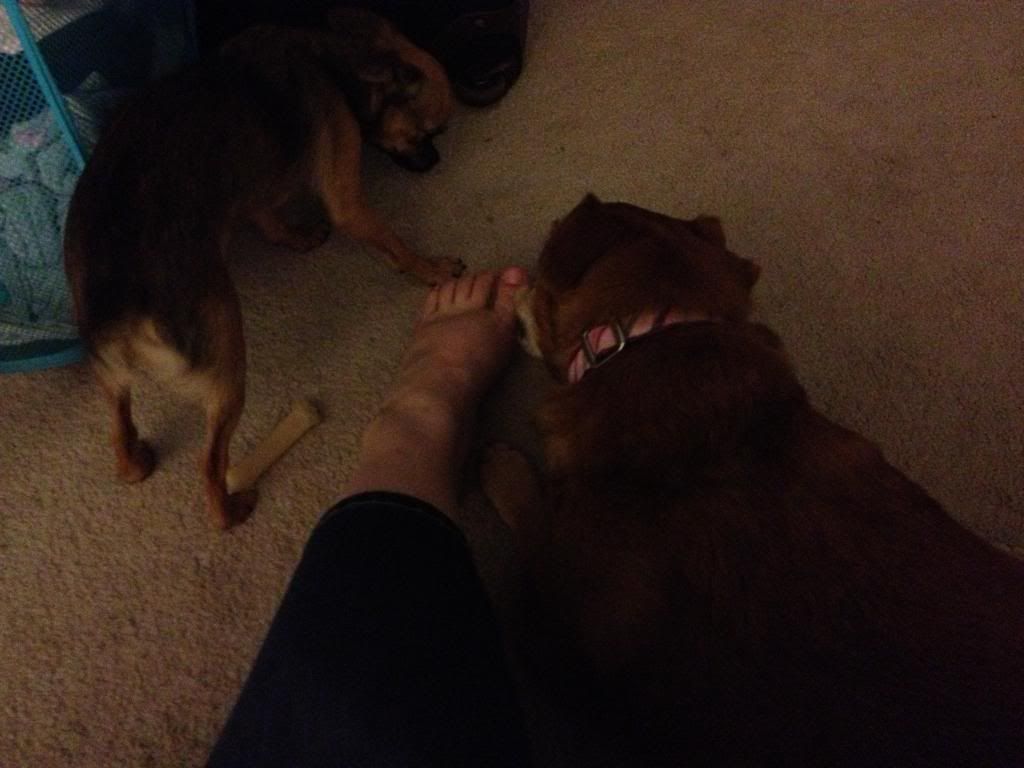 Rocky's helping his Mom and Auntie Ashley folding laundry. As Toby was crawling in the laundry baskets, LOL.
Please excuse the mess. It was cleaning and laundry day.
MORE TO COME!