It's the gorgeous Billy. Lolly got her package this morning and we couldn't wait to open it. Inside was a lovely card ( Lolly's answer is a big YES Billy) There was a cute pink frame with a lovely photo of Billy in it for Lolly to keep. She's gonna take it to bed with her and look at it while she falls asleep dreaming. She also got the most gorgeous little diamante pink heart charm which she has on now, it matches her id tag. And I got my fave chocolates too!!!!!! I'm gonna be tucking into them tonight lol.
Everything was beautifuily wrapped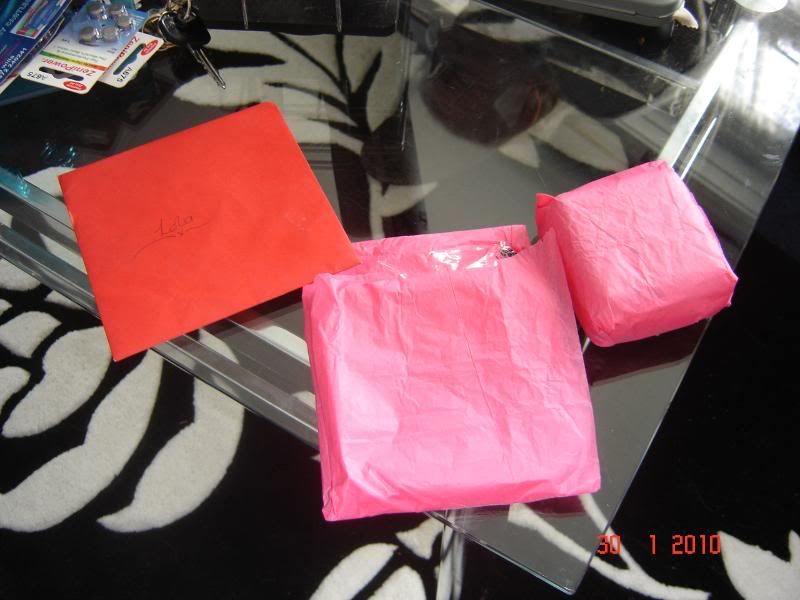 The card is so sweet and Lolly loved it, especially because you called her her nickname Lollipop
( That's so thoughtful of you Rache )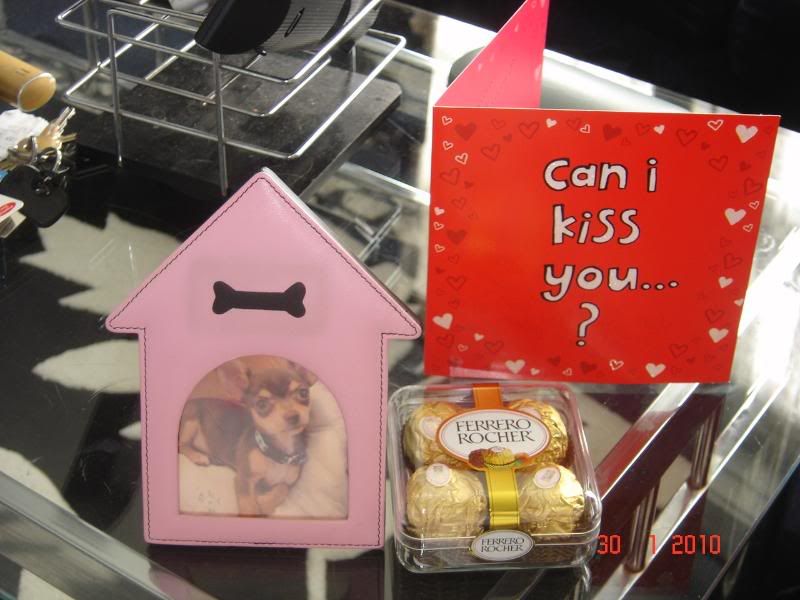 I LOVE this little charm and it goes with her id tag and collar which is very important to a girl these days, everything has gotta be matching.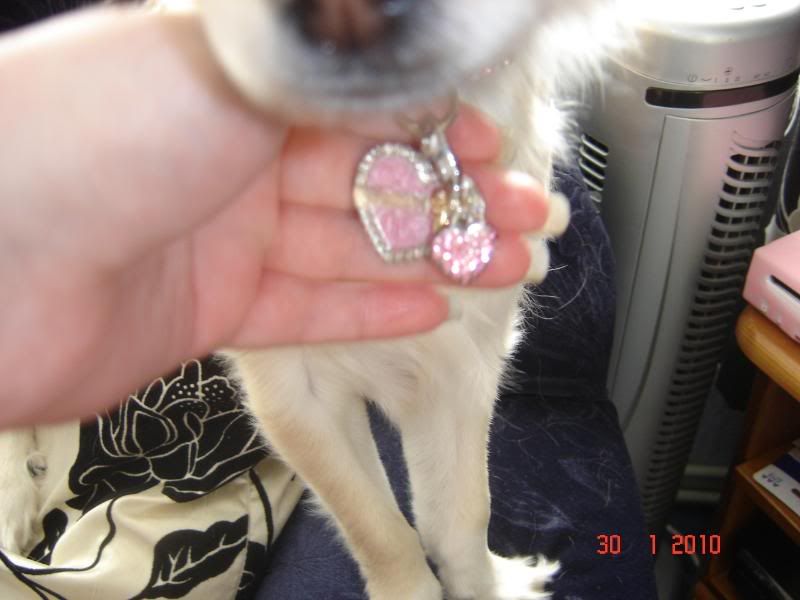 She's keeping the pic of Billy in the frame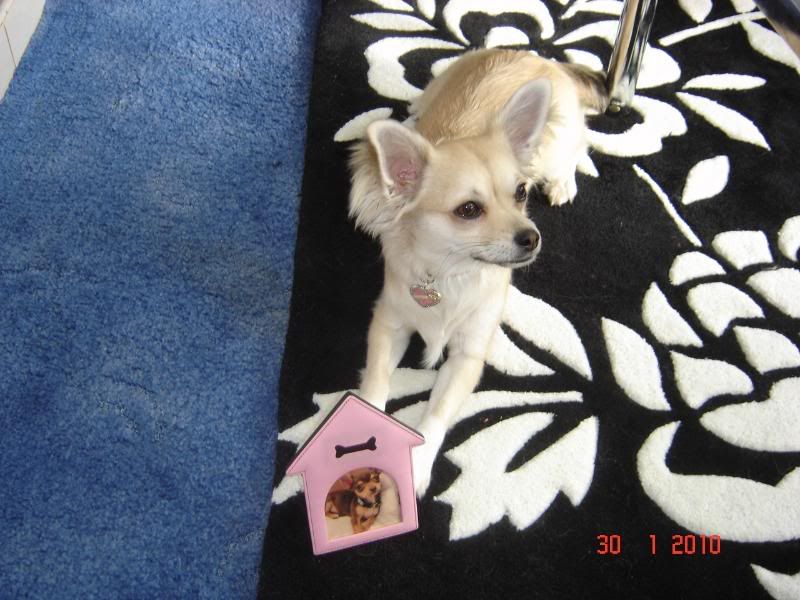 Thank you Rache and Billy xxxxxxxxxxxxxxxxxxxxxxxxx