in storage!! I have no idea why I bought this, or even a memory of buying it. At the time when I would have bought this I had two pekingese that never would have fit, a doxie mix that would have taken my hand off if I tried to put her in it, a pit bull and a lab/pitt puppy that was already way too big for it. But it's perfect size for Pepe or Twiggy and as you can see, Pepe jumped right in and made it his own.
Back off, this is mine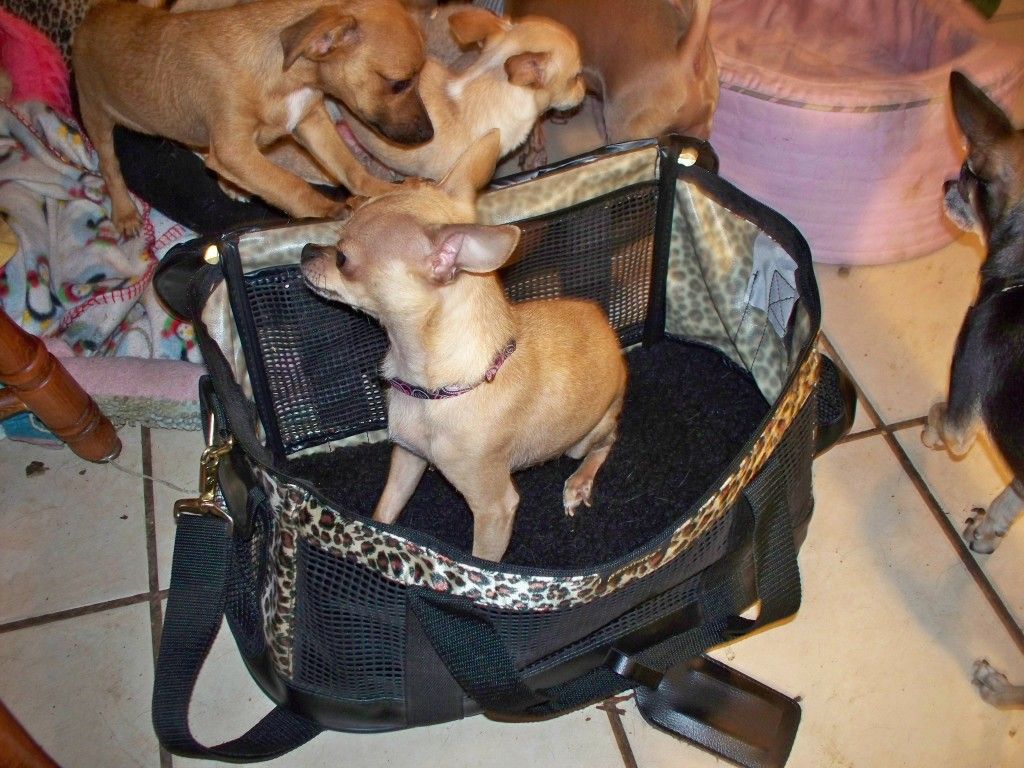 It's yummy, mom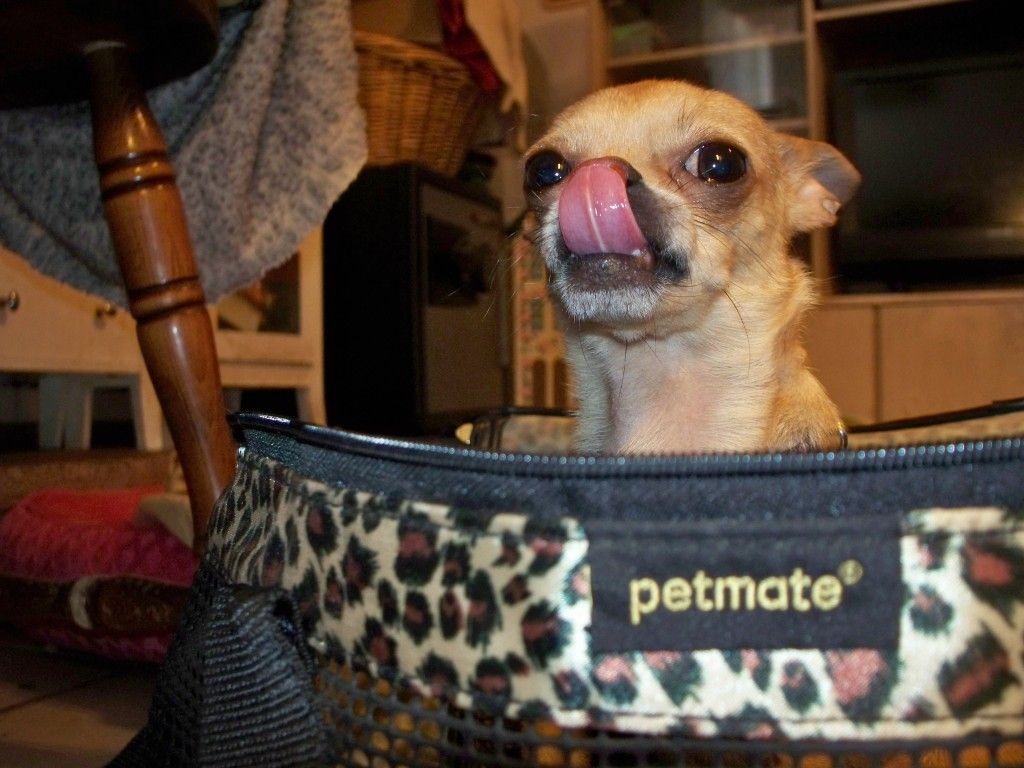 It has a mesh pocket for a water bottle on one side and a mesh pocket for treats or leashes on the other.
He's not as thrilled with it closed up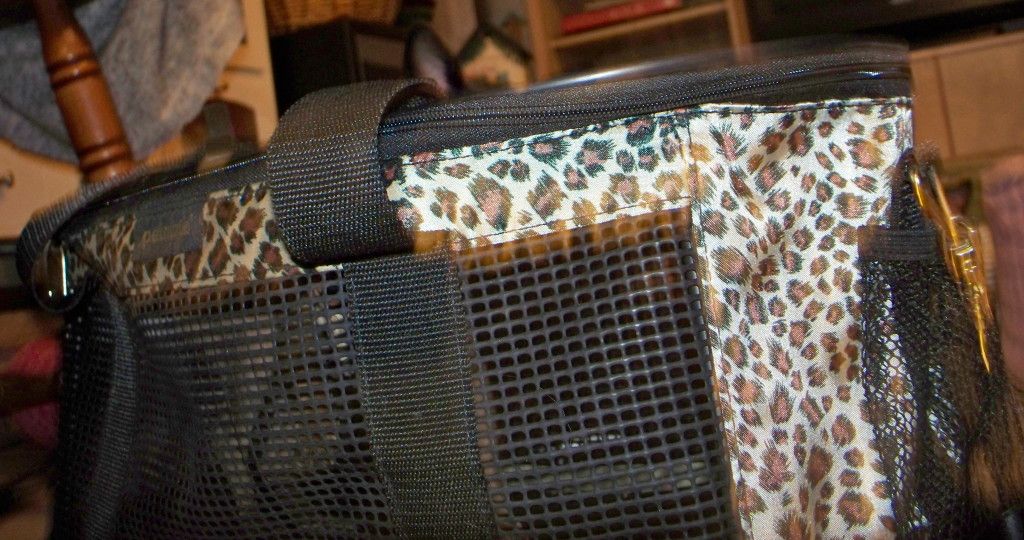 Nice and roomy and it has an attachment for a leash