Discussion Starter
•
#1
•
We adopted him on May 26th, 2011! I found him on Pet finder (That's two doggies thanks to Petfinder, Kizzie was the first!! Yay :hello1: ) He's a Chihuahua Mix, 10 months old. We don't know his birthday so I made it July 1st, (Keeping with the 1st theme. Shayley-Nov1st Kizzie-June1st) He's just a great dog all around! I was worried the girls wouldn't like him right away but the first day I brought him home they haven't even barked at him and already are playing around and chasing each other! It's great! I"m so happy I found him!
I know, I know! My plan was to get a FEMALE PUPPY but when I was searching Pet Finder, I saw him at a near by Animal Pound and I just had to have him. He's not completely black, he's black brindle!
Well to introduce my new boy! Here are some pics!!
Hewwo evvie ones my name is Kaige!
I is new in my howse but I have beens a good boy so faw! I even goes to da door to go potty (Fow da most parts anyways!!) lol He's been good with potty he's still in a new place but at least he goes to the door! :hello1: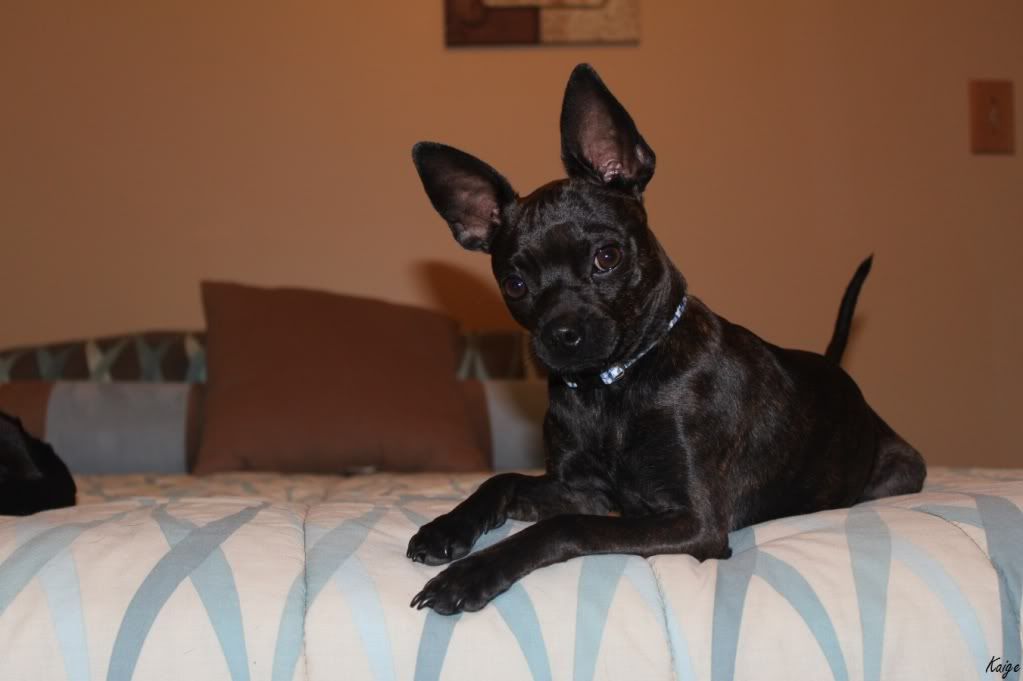 Already fitting in with his sisters, allowing him on the chair lol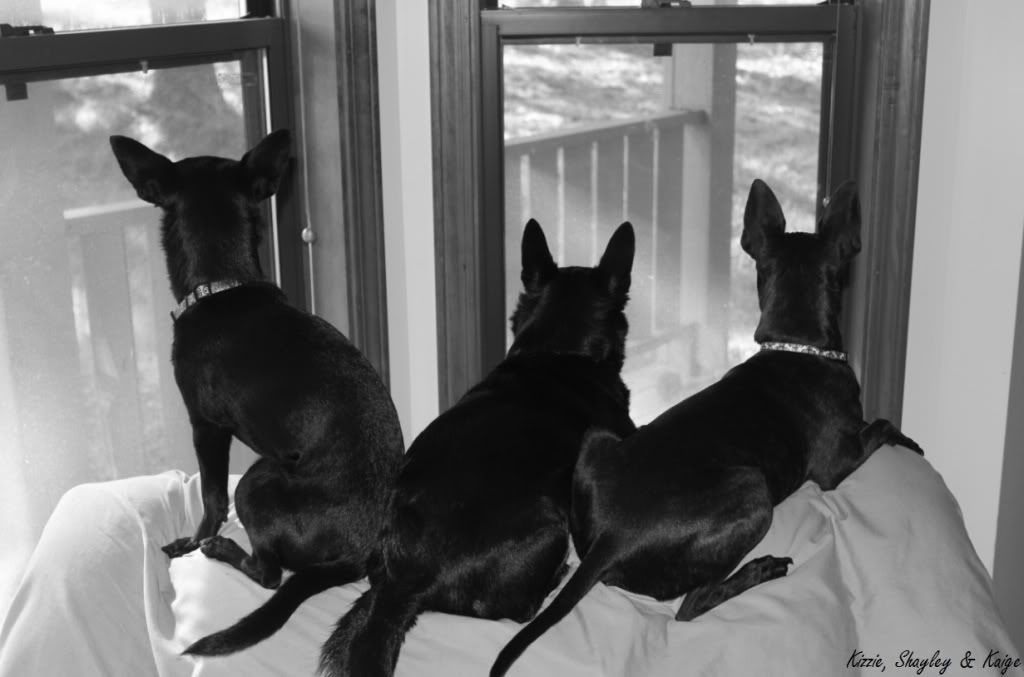 I love this shot! It cracks me up because of Kizzie. My babies pose so well! I am proud of them!
Best pic for last! This is my favorite shot of my babies so far!!
He's Chihuahua Mix, What do you think he's mixed with? Iknow what it says on the papers (I'll post it later) but I"ll tell you what I think he's mixed with too! (Which isn't what hte papers say but who knows I could be wrong! lol) He's just at 12lbs and is tall and skinny but thick!
​