Discussion Starter
•
#1
•
Thank you Amanda. These are gorgeous, quality, perfect. What else can I say? Thank you so very much. I know you don't accept money, but I will be sending you some treats. Chloe, Lily and I appreciate it soooooo much. They modeled for you. Chloe's is wider than Lily's, thank god.
My hub and the girl's modeling.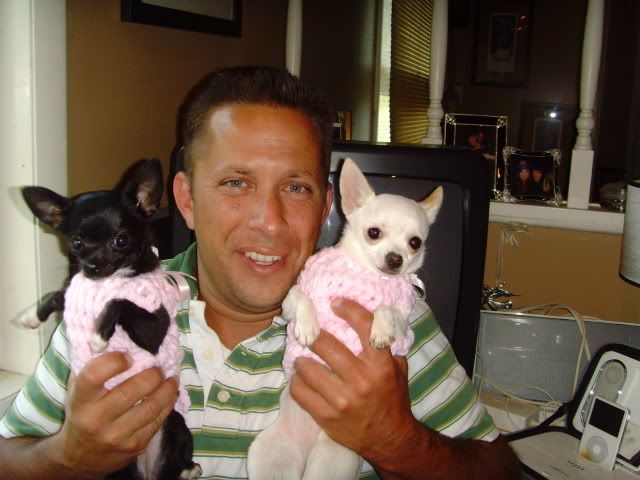 A texas toothpick and a new sweater, we've hit the lottery!!!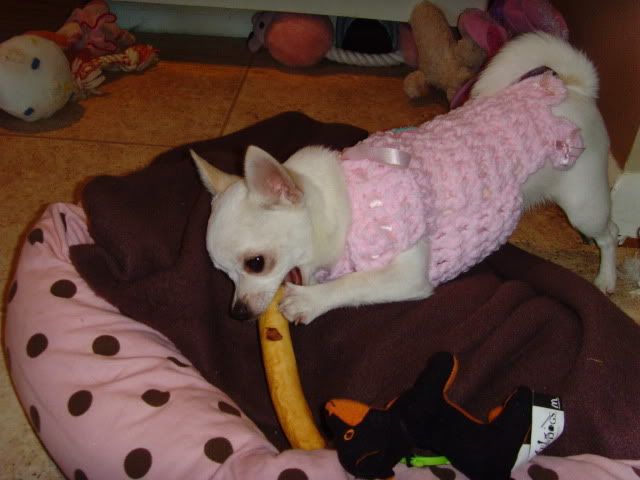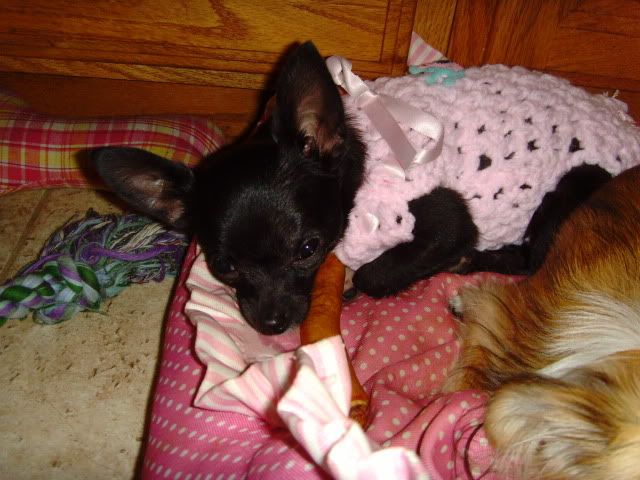 You sleep Coop, I'm on for the camera.
Look Aunt Robbie, we love our bag!!!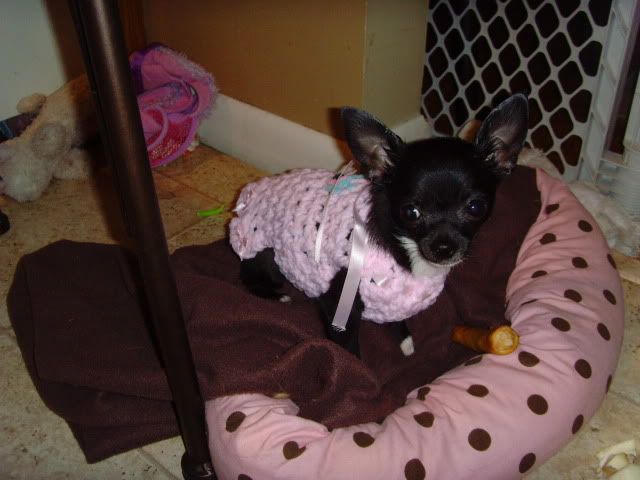 All this dressing up makes us so tired...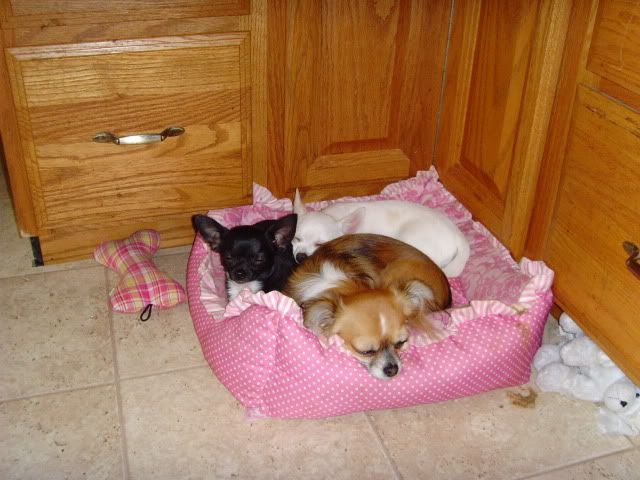 I know I've gained a little weight lately, back off...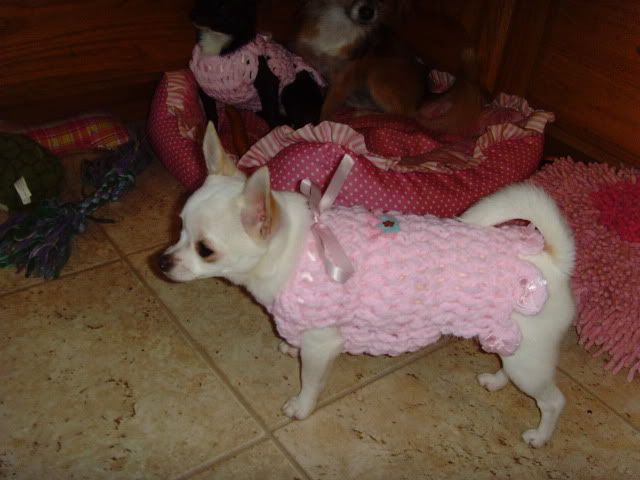 Chloe, you're just big boned, you're not FAT...
These are the best outfits, by far, that they have. Andrew loves them. The girls are so cute in them and they are amazing. I can't thank you enough. You are so talented and generous!!!
Teresa, you were closer to their weight than I was. Andrew said I'm not using the scale right. He weighed them and Lily weighs 2.6 lbs. and Chloe weighs 3.4 lbs. I guess I was doing something wrong!!! Thank god for hubby's, huh??? LOL.
These sweaters are so stinking cute, I can't even stand it. What talent!!!
Amanda, they fit perfectly, how in the heck do you do that??? Many, many thanks.