Discussion Starter
·
#1
·
What was the first picture you saw or took of your Chi-babies? What made you instantly fall in love with them? I was looking at some old pics of Bella and Libby and I thought it was so funny to see their "first" pics and comparing that to them now..It's crazy! I wanna see your babies!!!
Here was the first picture I ever saw of Bella. I instantly KNEW that I HAD to have her..The "tiny" factor completely sold me.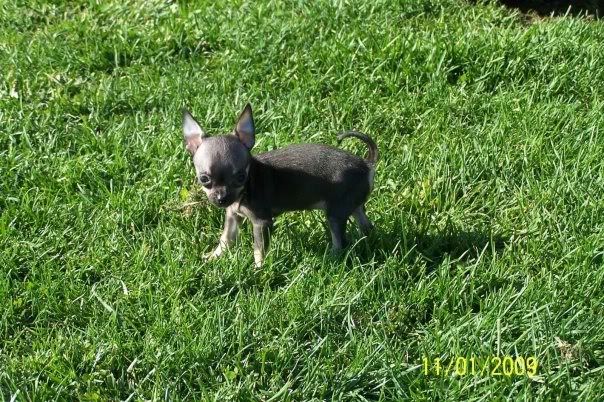 And here is my little girl now..All "big" and grown up with her 2 lb. self
Hehe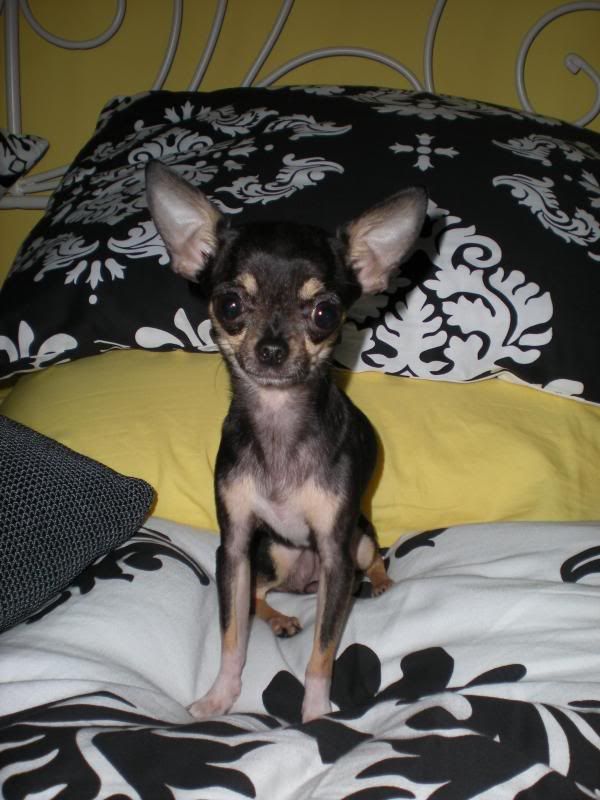 And Miss Libby Lou..I definitely have an attraction to the little ones and I loooove chocolates. Her big dome head also sold me in an instant.
Here is my little booger now..A little pistol!
Gotta love my two little girls! I haven't been on here in months so I wanna see your babies!!!