FINALLY..I've waited forever! I only have one pic..and it's from my cellphone and was during the ride home. Fiance was nice enough to drive the 4 hours home so I could cuddle him in my lap!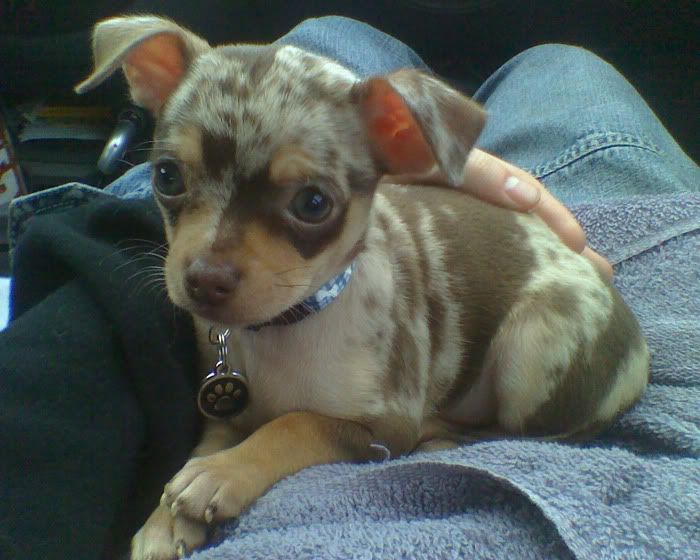 I LOVE him. <3 <3 <3
Oh, he weighs a little under 2 1/2 lbs. He did very well in the bath and now smells lovely instead of kind of like pee, lol.
He's very shy and wants to cuddle into me constantly. If you look closely at the picture, he has oddly colored front nails. I'll try and get better pics tomorrow but I'd like to give him a break for now. The nails have a brown discoloration around where they emerge from the toe itself. The back nails look normal..but the front ones are all like this and evenly so. There's some weird white spots near the surface of the nail on the brown as well, reminding me of when I bend a nail backwards and it turns white. The nails don't seem quite as smooth as his back nails either... I hope it's not a fungal infection or something worse. I'm making a vet appointment for a check up and I will have them look quickly. I don't think it's regular coloration, as it doesn't look like anything I've ever seen.
More pics to come tomorrow!