Discussion Starter
•
#1
•
Ninja is still having tummy issues and is on a motility medication and still eating a gastro diet. He's gained some weight with this new diet so I will have to slim him down a little he is sitting at 7.8 lbs (ahhhh) he doesn't look bigger but he feels heavier lol especially when he jumps on me or I have to carry him. He was back at the vets a couple of times since his hospitilization hes on a strict no treat diet the only thing I give him is fresh coconut a few pieces when I am eating it just the soft coconut flesh and tiny pieces.
Maiya will be 7 months old on October 19th. She is now 2.4 lbs and is eating small meals every 3-4 hours to maintain her sugar levels as we've had 2 episodes of hypoglycemia, eating smaller frequent meals is helping a lot. She is super picky we have 4 bags of dry kibble in the house plus canned and Nature's Variety premade raw. I switch up her meals as she tends to snub the same meals after awhile. There has not been any issues with rotating meals it actually is working out perfectly.
Here are some new photos taken over the past couple of days.
Maiya on bath day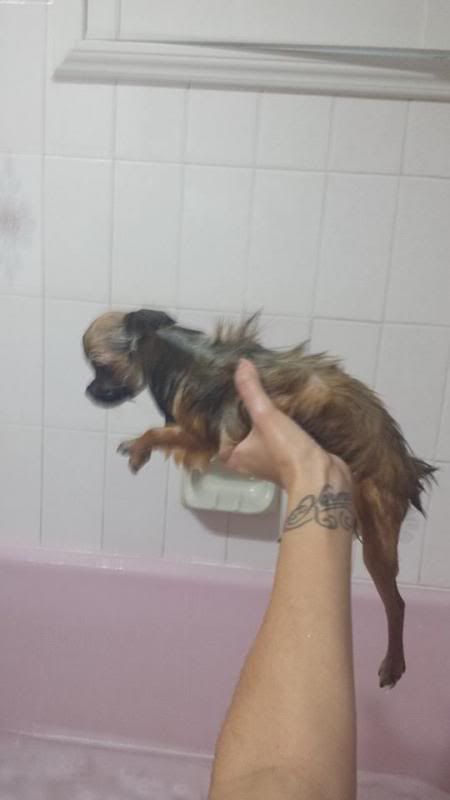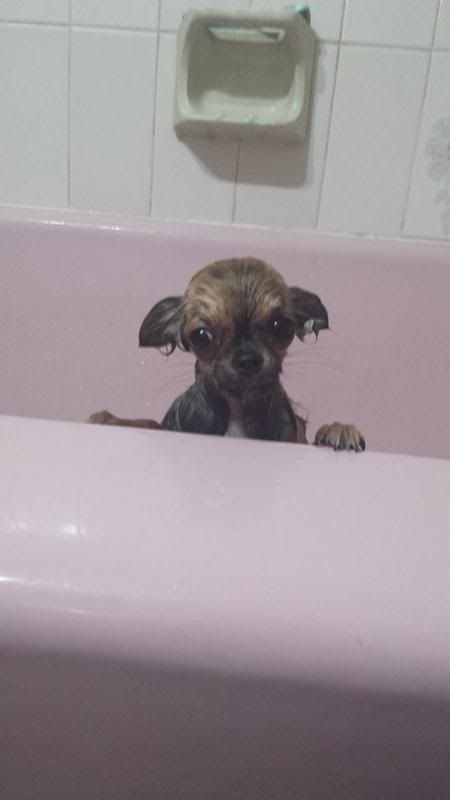 Standing on the window sill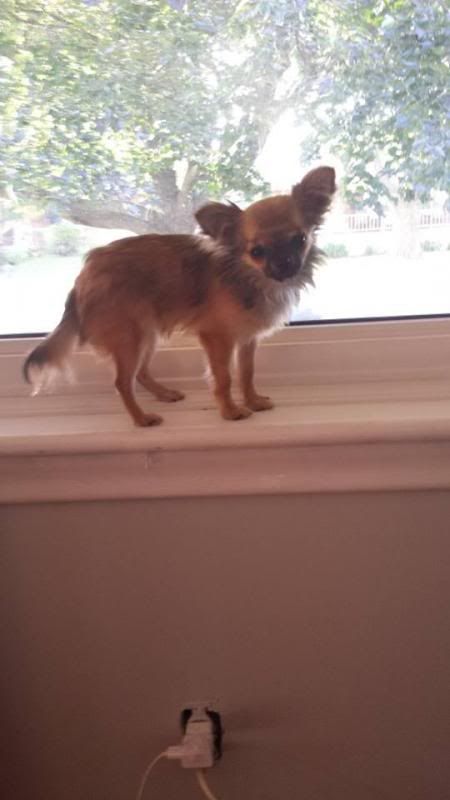 Cuddling with her big brother Ninja
Ninja trying on Maiya's xxs yummy dress from Aunty Elaine aka chihuahua torture
Baby boy enjoying the nice weather before the snow hits
Maiya's step stool to get on the couch and a water bottle for size comparison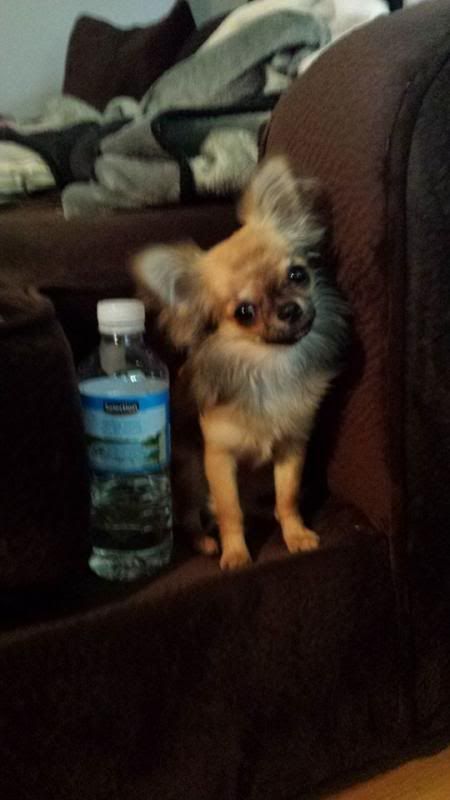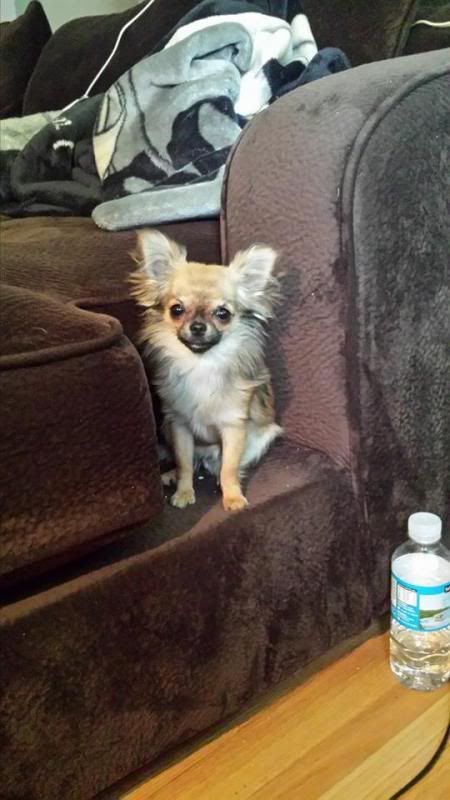 Play time