Discussion Starter
•
#1
•
Marley had his second birthday yesterday. I worked all day & had an appt last evening but while out stopped & did a little shopping for the birthday boy. EVERYONE was excited about what came home though. Good thing Marley is a good sharer.
"Wass dis?!"
"Hmmm intawesting..."
"Dibbit to me!"...."NO ME!!!"
Loving the bed even before it's out of the bag. LOL
"Iz take dis bag for masewf"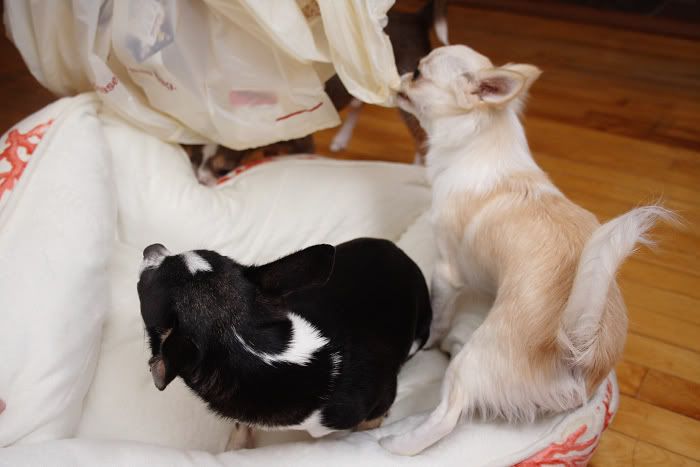 "YUP I appwove...itz good"
"Me too...dis is coo toy" :daisy: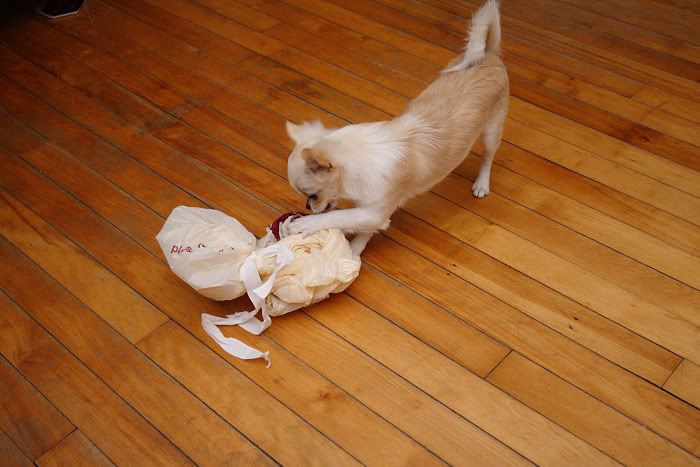 ....more to come....