Discussion Starter
•
#1
•
Realized this morning (school day #2) just how quiet it is here with out my human kiddoes around! LOL Got a little bored & with not being motivated to do my laundry just yet I snapped some piccies of Marley & me. He is SO friggen cute & funny. He loves kisses & love nibbles (though I so try to prevent that but it is cute when he sneaks them in hehe) and by gosh I'm realizing after this group of pics he doesn't like to open his eyes! haha
You kiss me mumz...
...and Iz kiss you back!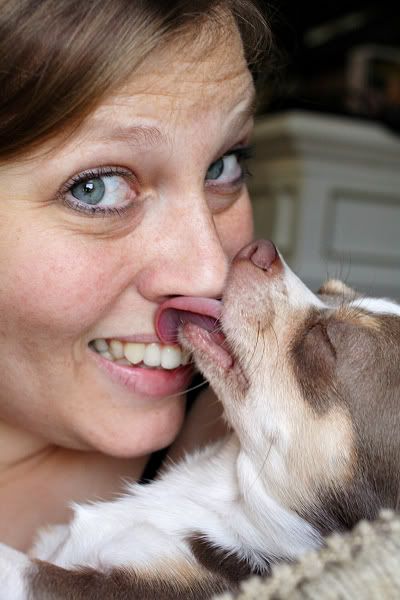 Nowz you gotz to shudd-up!...
...whilez I eat uppy you nose!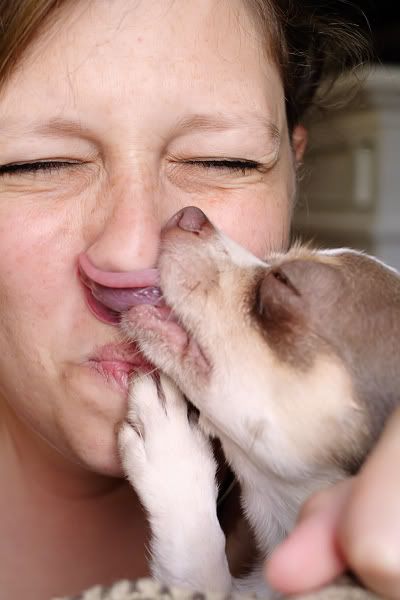 Ottay, I be have-a myself jus fa one piccie den...eben dough you cutz off haf my head. Sanks mumz...
Mum wonder whatz I was chewin' on. Dis is da second toofbrush I found outside dismornin' & brought inside so I cud cleanz my toofers!
Gotz to ceen dem toppies...
And dem onez in da back...
Oh nooooz I sink I broken it! Oh well, taste-es nummy anyway....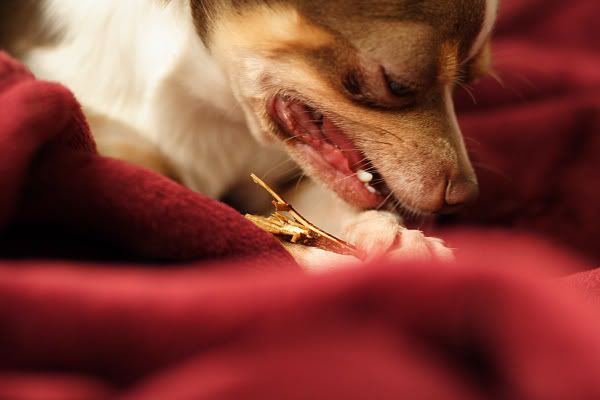 Yook at my pawesome grip on dis sing!
What mum?
Oh noz, eyez not pose to hab dis sing? Gweat, I youz anobber one!