Discussion Starter
•
#1
•
As some of you may know today was Maxx's 1st birthday, and we had a little party for him. It originally was supposed to happen outside, but the weather did not cooperate. We laid a blanket inside on the floor and let the chi's party! Here are some of the pictures that I was able to take.
Before the party started.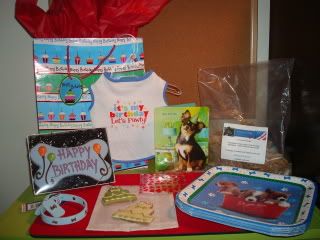 Maxx coming over to take a look. He wanted those cookies real bad! I wanted a cake for him, but couldn't find a doggie one, and I was never able to get a recipe that I could actually follow.LoL!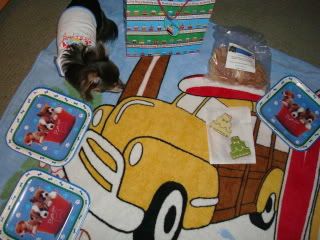 The chi's trying to get at the Kona's Chips (their favorite, even liked it more than the cookies!). Lila would run every time the camera went off, so she isn't in the pics.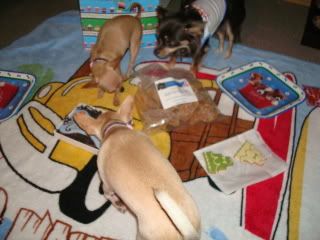 Maxx enjoying his cookies
Maxx got a new big boy collar that he is wearing in the pics and some new toys.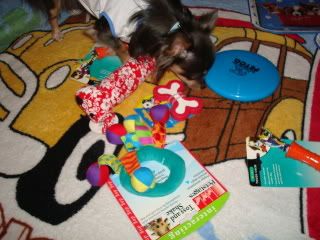 This was his favorite toy!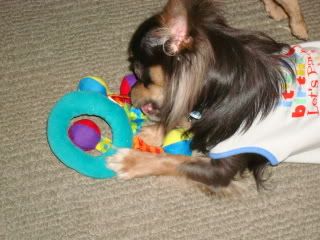 Lola wanting me to give her more Kona's Chips. I just love her googly eyes!LoL!!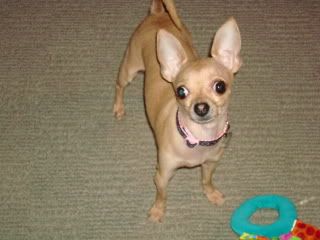 Sorry if this was picture overload! I didn't know which ones to post. It was almost impossible to get them standing still and all together! Lila would run everytime the flash went off, but she is in a few pics. I didn't post them because they are just a blur of her running off. Silly girl.