Discussion Starter
•
#1
•
I really don't like how the pics came out. The background I got was wrapping paper which usually works great but I didn't realize until I took it , that it was polly! So my flash reflected & made a "glare" that makes it impossible to edit out w/o it looking obvious (which you will be able to tell where I tried LOL). Anyway, the subjects were cute so that's good enough for me. :lol:
I also saw my flip video by my camera as I was about to start so I thought it would be fun to video tape the "shoot" since everyone always wonders how I get the pups to pose together. So here ya go. And remember that all my pups have grown up doing this--except Maya & you can sort of tell. She still does great considering though!!
And PLEASE don't laugh at me...I tried to cover the bad booty shot up with a caption but still, I didn't dry my hair after my shower & I had total grunge clothes on since I was doing some housework & such. I don't always look like a grub but when it's me & the pups at home all day I don't try very hard. :lol: And bummer the battery went dead as they finally all stayed got "down" right at the end. haha Oh well...you get the idea!
Video:
YouTube - MChi Chihuahuas Christmas Photoshoot
Results....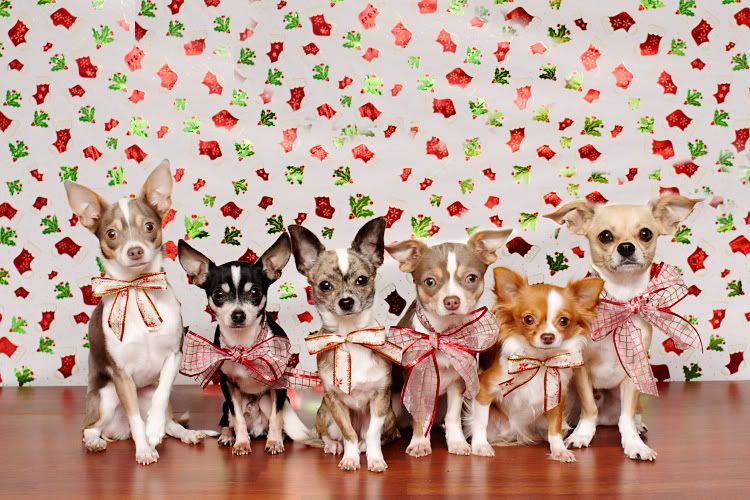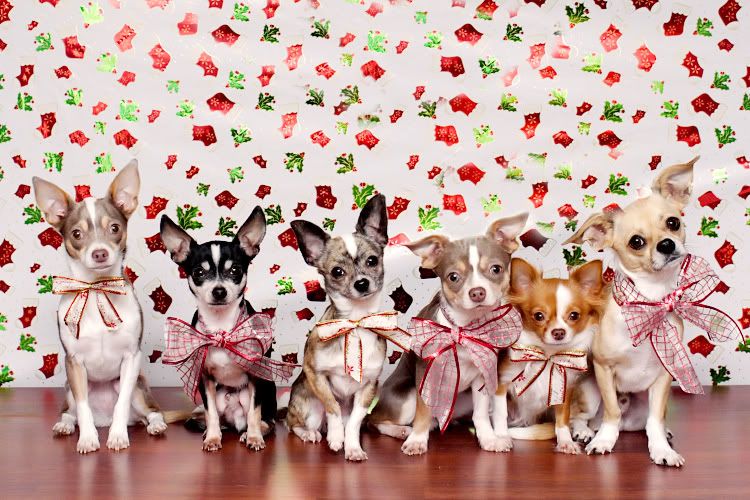 My fav (but those darned floppy eared dogs always block faces off! LOL)
Individuals....
Poor Mari just wasn't in the photoshoot mood at ALL....