Meet little "Deja Voo" our current rescue, shes come along way in a short amount of time. Very very sweet girl.
First pic is hard to see it in the pic but her rib cage stuck out pretty bad the day we went and got her. She was very sick, starved, skin issues, fleas, worms, had a bad UTI infection. Shes currently finishing off her meds for that, her nails were so long her toes were splayed open and the nails curved under to the pads she came from a BYB situation. I can go on and on with her story but for now shes much loved cared for, pamperd and eating healthy and getting the medical care she needs.
This pic was taken just befour we rescued her.
This is week 1 after we rescued her, notice the diffrence in weight still back bone sticking out hip bones almost coverd, skin issues getting better.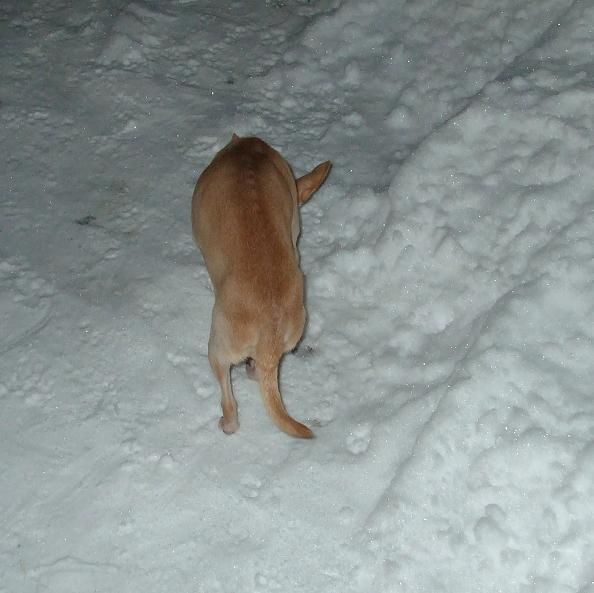 getting better..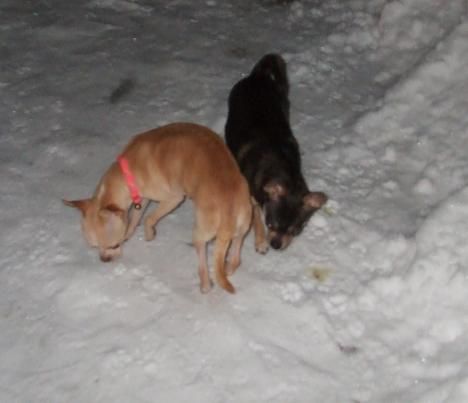 week 2, awwww looky that face just asking for so much love, shes not to sure about the cam thing yet.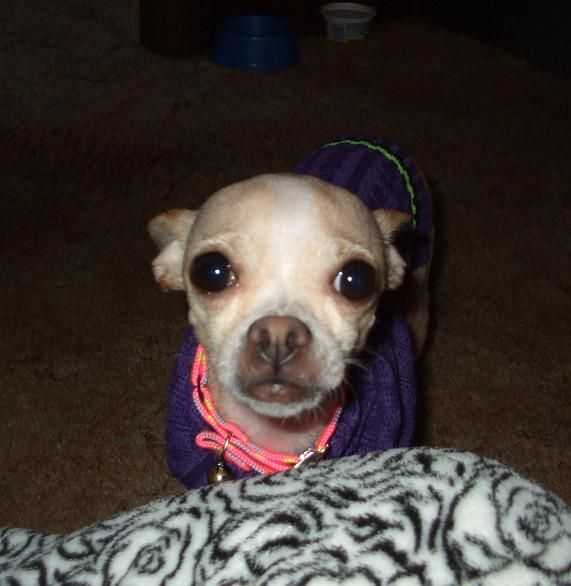 Wearing her new sweater.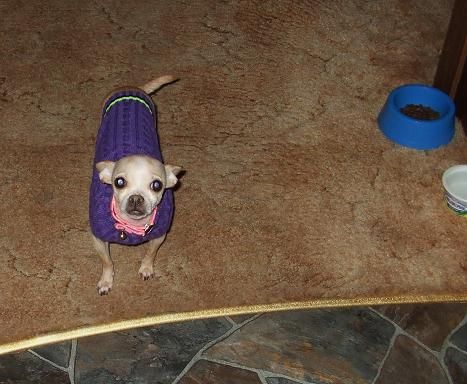 week 2 1/2
Geeting better about pics being taken here she is with best bud Muffin watting for some freeze dried raw beef. Shes looking so much better now.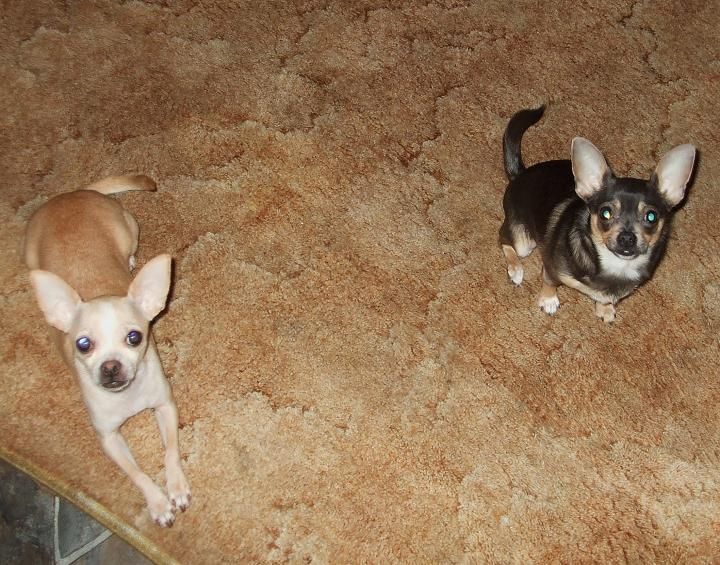 Her fur is now soft and sleek still has few spots that was bald filling in with fur. When we brung her home her hair was so hard and brittle was just awful, she does really ok with baths and nail trimming. Shes schedualed for heart worm test, spay/meds and dental work done on the 13th. We do have some other health concern going on that we will be dealing with on the 12th.