As some of you may know, i worked very part time at a women's boutique in Indianapolis. The owner happens to also own one here in Ave Maria, Fl. It is a bout a 45 min. drive one way. She asked me if I would be interested in managing this store. I agreed if I could bring the dogs. Surprisingly she agreed. I just finished my first week and brought Mia yesterday. Next week I will bring them all. The front door is always open so I have to figure out how it will work.
I looked up one time and saw Mia strolling down the sidewalk out front!!
The customers loved seeing her there.
Greeting the morning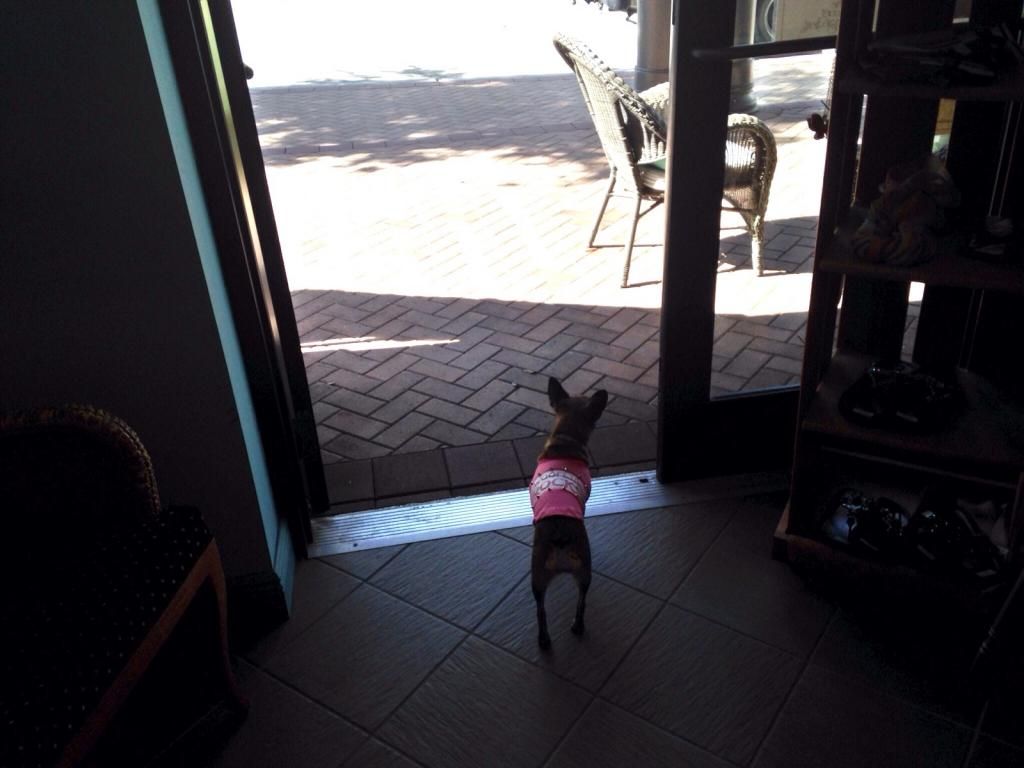 Mia found a shelf to be her favorite spot
Puppy for sale??