Discussion Starter
·
#1
·
Miles is now the 341'st dog in the "thousand raw fed dogs" blog.
Raw fed dog number 341 – Miles Gatsby « tinkerwolf
If you read the bio you'll see we refer to him as our foster failure and also he is now fully named Miles Gatsby. (Gatsby is my fave male dog name, my friend owns a previous foster of mine that had that name who renamed him Horatio and officially gave me permission to reuse it, LOL. It just never suited Julian's clown personality.) For what it's worth, he's making a great impression with Robbie too. I caught this shot of the two of them last night after falling asleep in front of the TV...
And just one last shot of him outside under the pear tree.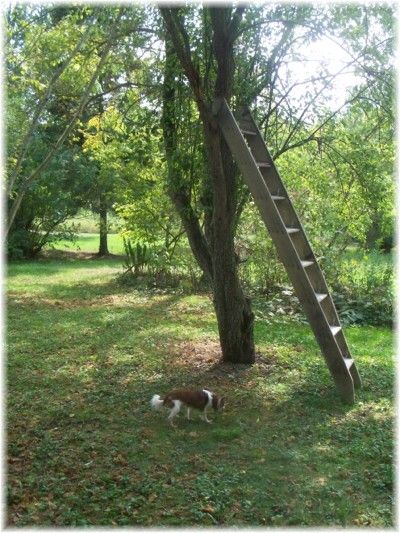 Now; does anyone have any tips on where to find some affordable, unique MANLY dog collars? We just use them for ID purposes, we have harnesses; but I think he needs a nice dignified collar. Maybe something in chocolate or copper...? Anyway if anyone else falls in love with this little senior, I made a little page on FB to track his progress, kind of like a journal. I may not update it frequently as I am a busy girl but I figured he deserved a tribute!
https://www.facebook.com/MilesGatsby
Yeah, he knows where home is now... =)