Discussion Starter
·
#1
·
My mum got me this bag today and its in the style of a lacy pink silk corset... so what did i do? But minky in it!!
She looked so cute and didnt mind one bit! she even fell aleep in there!
Again bad quality, you cant see the detail on the corset bag... silly phone!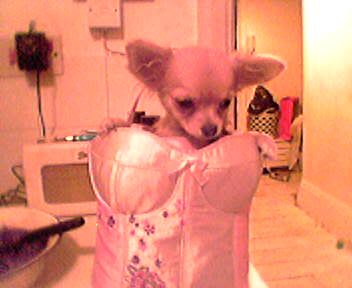 I think i will add one to the model comp! what better than a lace silk corset!!
Love n hugs
:angel1:
Sydney And Minka xXx