Discussion Starter
•
#1
•
I have been observing the forum for a few weeks now and I have came to the conclusion....THAT I am joining Chi-people!
I am a new chi owner. Mocha is a short hair chocolate green eyed little shit. lol Mocha Roo is 6 mo old and I like to say that I rescued her. She came from an abusive home. She is skiddish. She is scared of mostly everyone except her people. (My fiance', me, and my 3 yr old neice, and sister.) She has a new sister chow lab mix, a sister bird that she terrorizes. On lazy days she enjoys laying by the fish & turtle tank and watches them swim. I think she thinks she is way bigger than what she really is because she intimidates her big sissy A lot. Also, we have only had her a month and within that time she has became more energetic, happy, and loving to her family.
Just wanted to give you a little history of our newest baby.
Here are some pics for you enjoy!
Mocha posing on Mommy & Daddy's bed: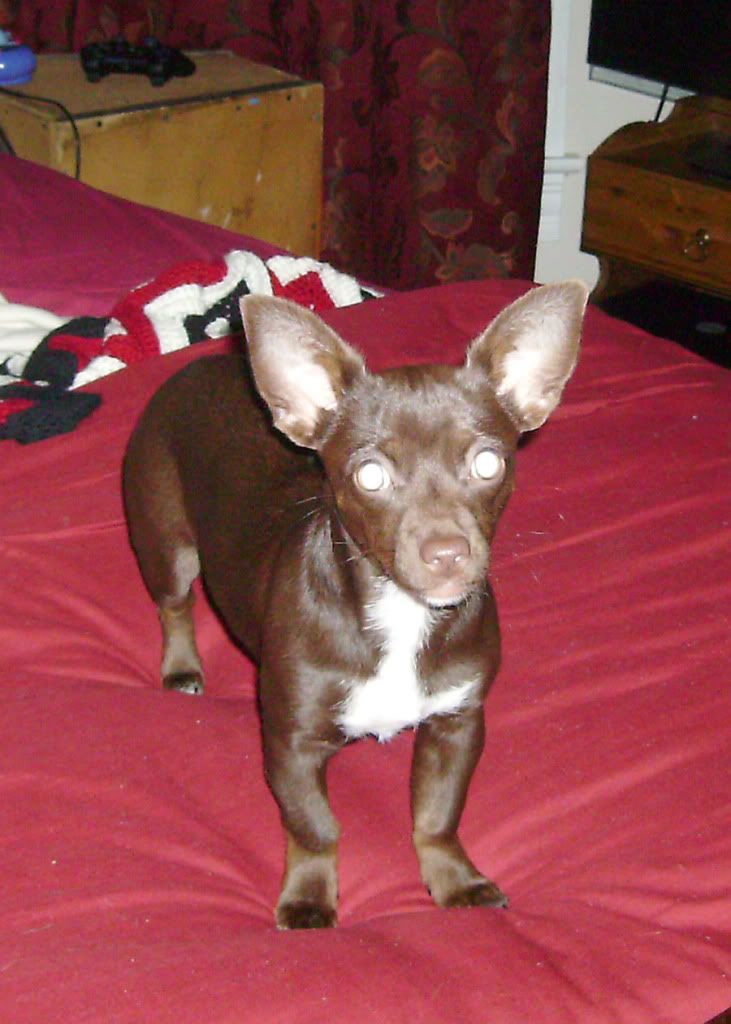 Mocha in her first sweater:
Mocha with her big sissy: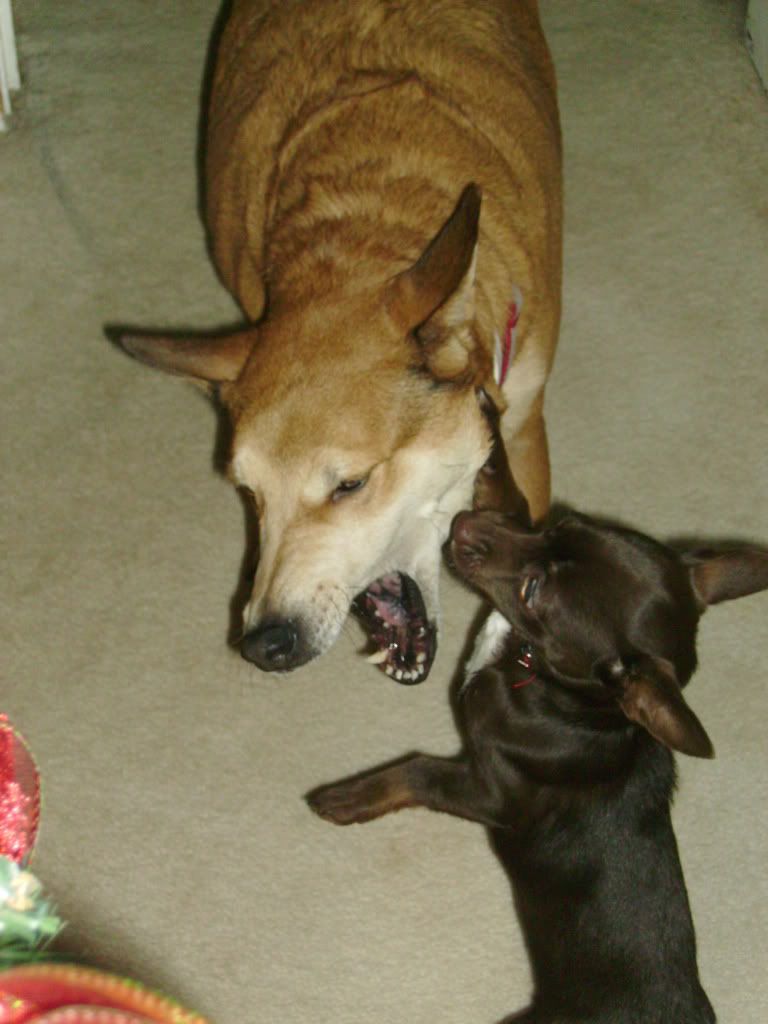 Mocha sleeping with her blankie(which she loves!)