I weally wikey dis pwetty pink hawness
Hows do i wook?
I is gonna wip dis stwaitjacket off if it's da wast fing i do!
oh my doodness, ees so cozy!
...and BIG
finn wikes to jump out! "WHEEE!!"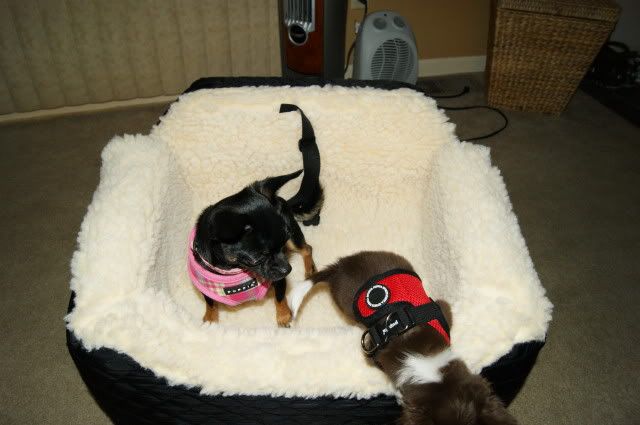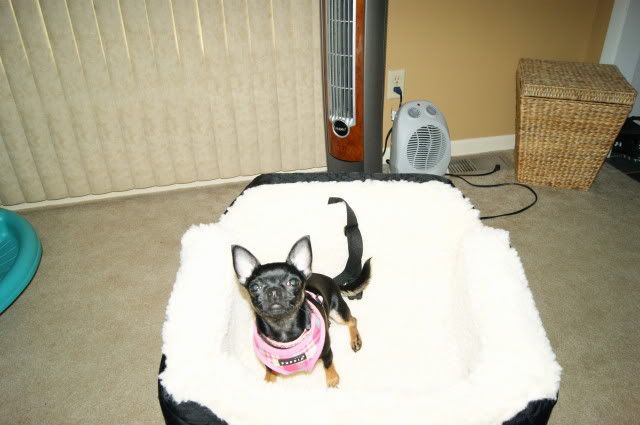 Leila looks like she's tiptoeing away lol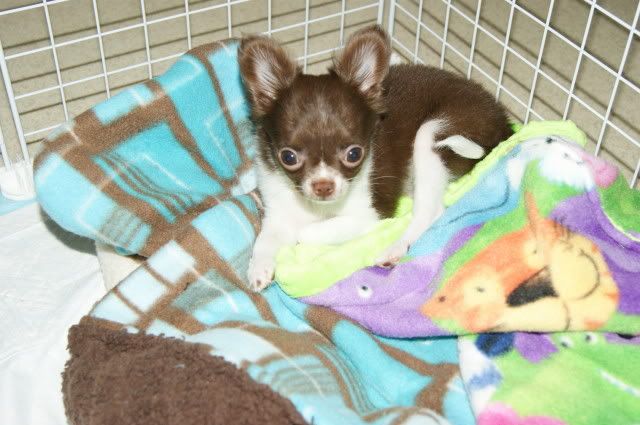 Leila is asleep inside the carseat right now!! She thinks it's her "Throne"!! I'm glad she likes it. Now all i gotta do is figure out how to do the straps and stuff. It didn't come with any papers or nothing.