You just gotta love these Chi's
Me me me,, I love treats, Jake making sure he's noticed first while the rest look on
Who's wandered out the pic?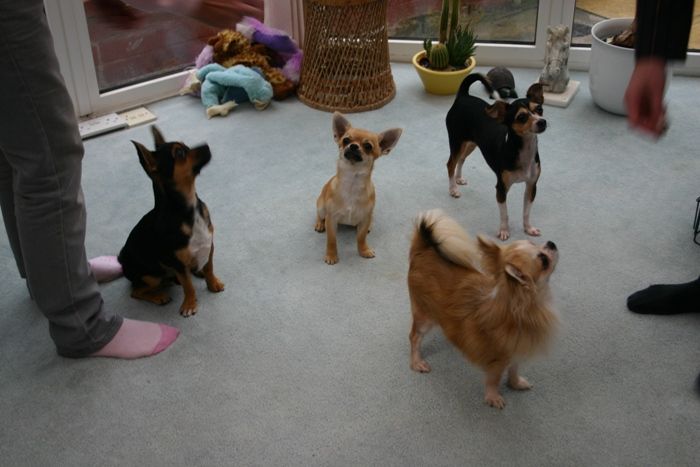 I love this photo
Baby looks so sweet but she bullied Jake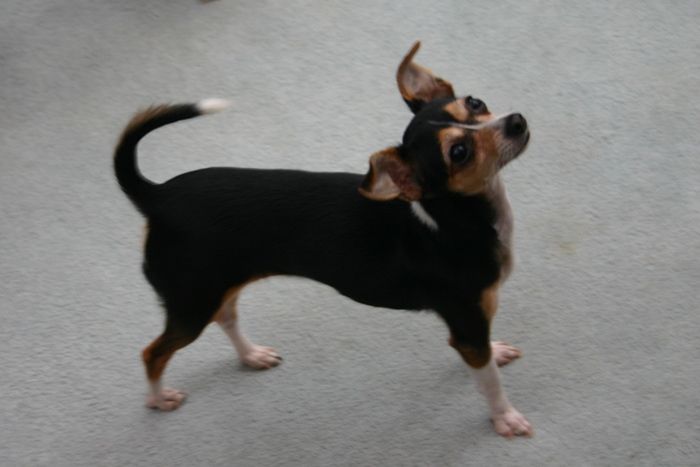 Help... let me outta here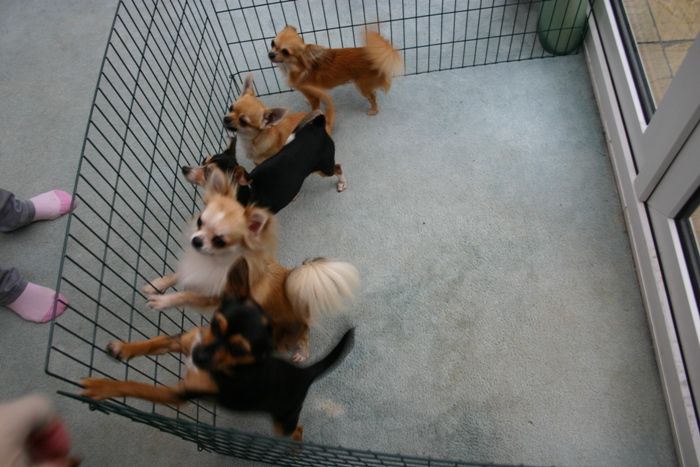 Little tinkers they are, it was great seeing them all together, Jake loved them until Baby picked on him and occasionally by Perry and then poor Baby went to Jail for being naughty.
red was awe struck, Perry was all excited and Lollipop was so sweet, quiet and timid just being a good girl.
Deme x