Discussion Starter
•
#1
•
Now that I've got a little time on the computer I thought I'd put up more pictures of my baby. <3 I might get to take Bloom home on Christmas eve since we have such a quiet Christmas!
But onward with the purpose of the post!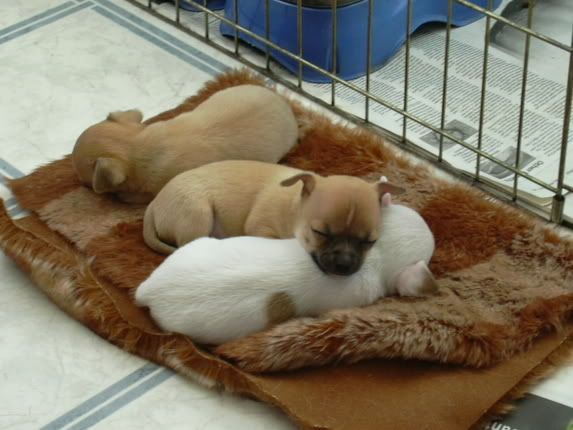 Sleeping with her sister Chica and her brother Scooter(the white one) Bloom is resting her head on Scooter in this one.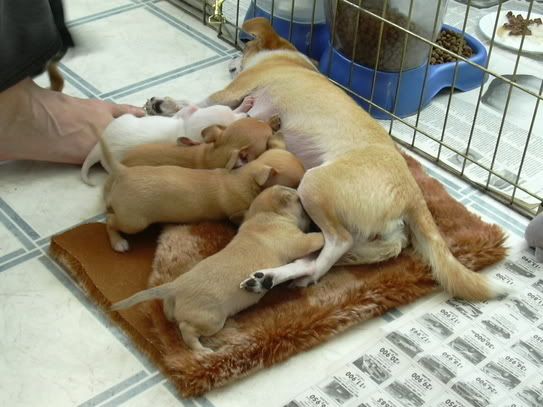 Going from closest to the screen to farthest (Pups) we have Chica, Bloom, Cadillac and Scooter. Bloom is pretty big, she's the 2nd heaviest of them. I love how her back end is in this picture XD.
:X I didn't get really good pictures because I was so busy playing with the dogs... but I have a little video of her and the bigger Chi so I'll stick a link in for that too as an apology!
There. @
[email protected]
; I swear oneday I'll have good pictures of her!