Decided to transfer facebook pictures of Sissy to photobucket to share with you guys, gals, and fellow chihuahua's.
(Sorry Bout the huge pictures)
Sissy with her pink bandanna. She doesn't like it so she yanks it off with her paw. lol.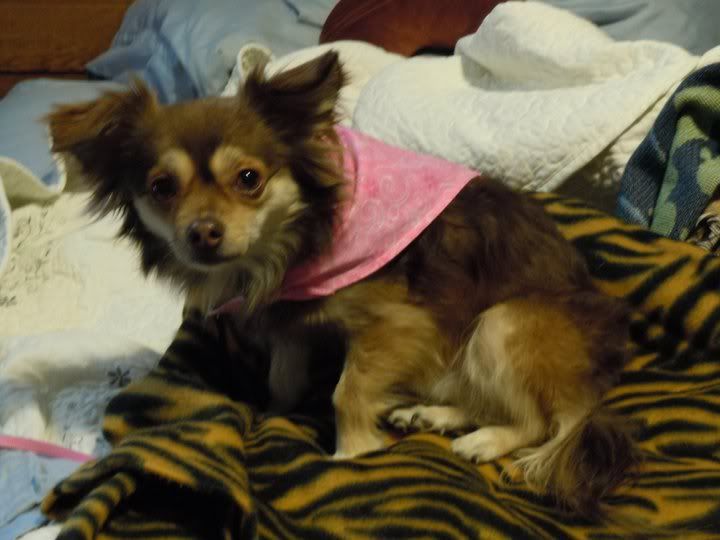 Just some pictures of Sissy in her Princess Sweater (from Target)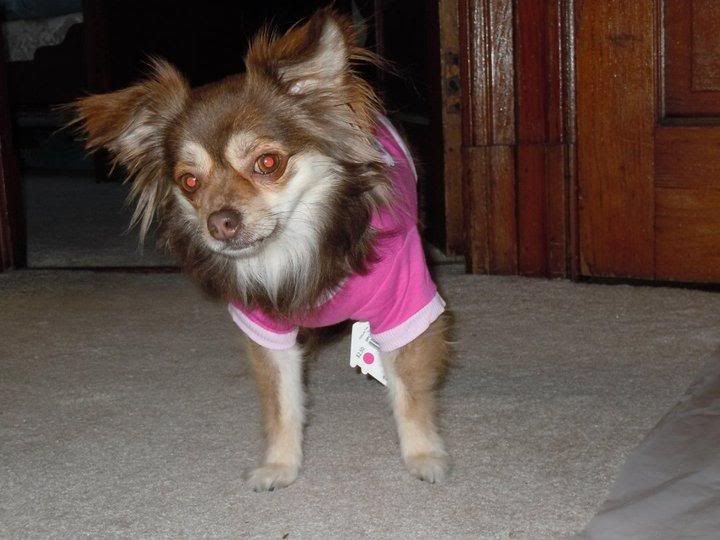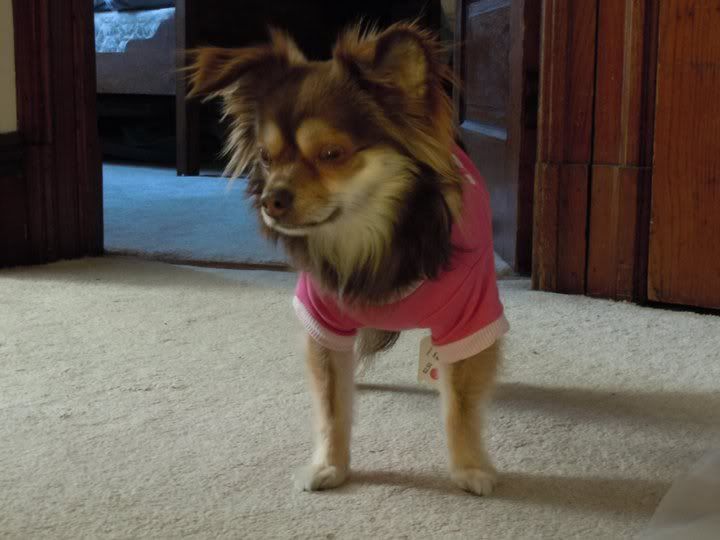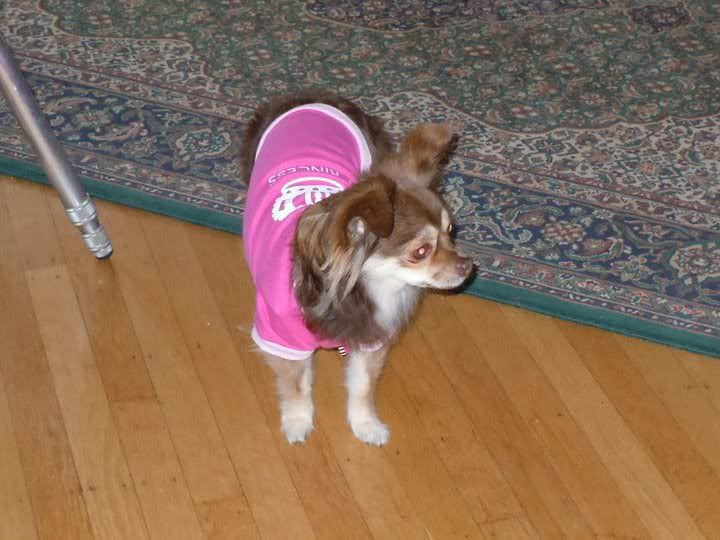 and last but not least, Sissy with her New found toy. She didn't play with any toys in the shelter, and nothing we have here. But i bought this small chew rope (supposed to taste like steak, and help with clean teeth and gum exercise)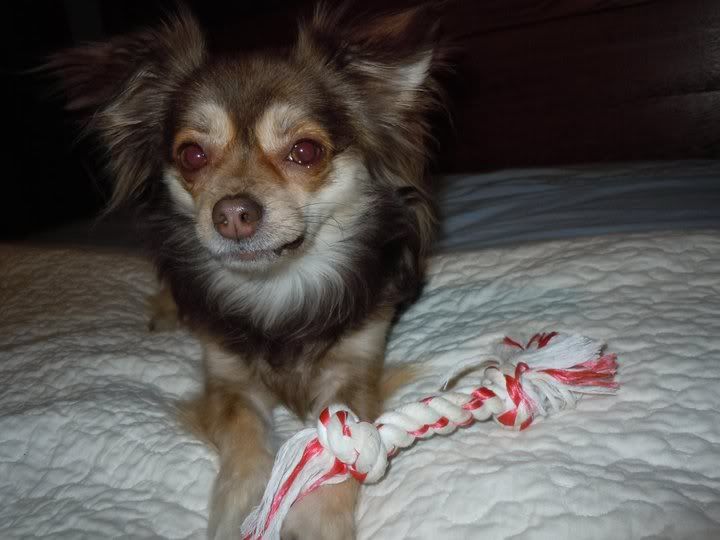 here she is chewing on it.