Sorry for not being around for awhile many things going on and been busy. Muffin is a real snow baby, she absolutely loves the snow and she dont care how cold it is, i have a hard time getting her to come back in from playing outside, she trys to catch snow flakes in her mouth, zooms around thru the snow chases snow balls and picks them up and carries them back into the house.
Shes super silly, and these pics are her first atemps at building her own mini snowman.
Shes over 5 months old now, shes 6 1/2 inches at the shoulder, 7 1/2 to 8 inches long from neck base line to tail base and is just 13 ounces shy of 4 pounds, shes a tiny girl. Shes got her nice winter coat in, has a really neat looking black line in her fur running down the back of her head and back area, i tried to capture that but my cam dont take pics very well.
"Ok mom im packing it and rounding it out as good as i can."
"Looky mom its ready for us to start the middle section."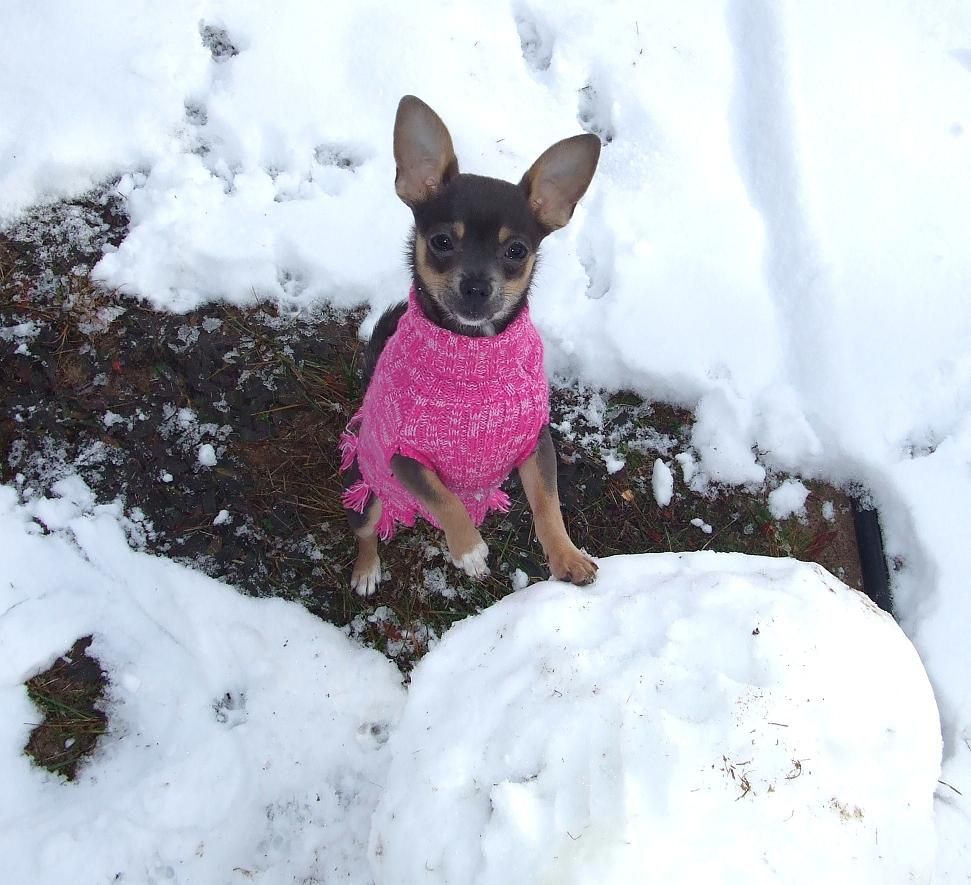 "Hey mom stp taking pics lets play somemore."
Standing like a meerkat on her hind legs peeking over the flower box, " Hey mom lots more snow over here."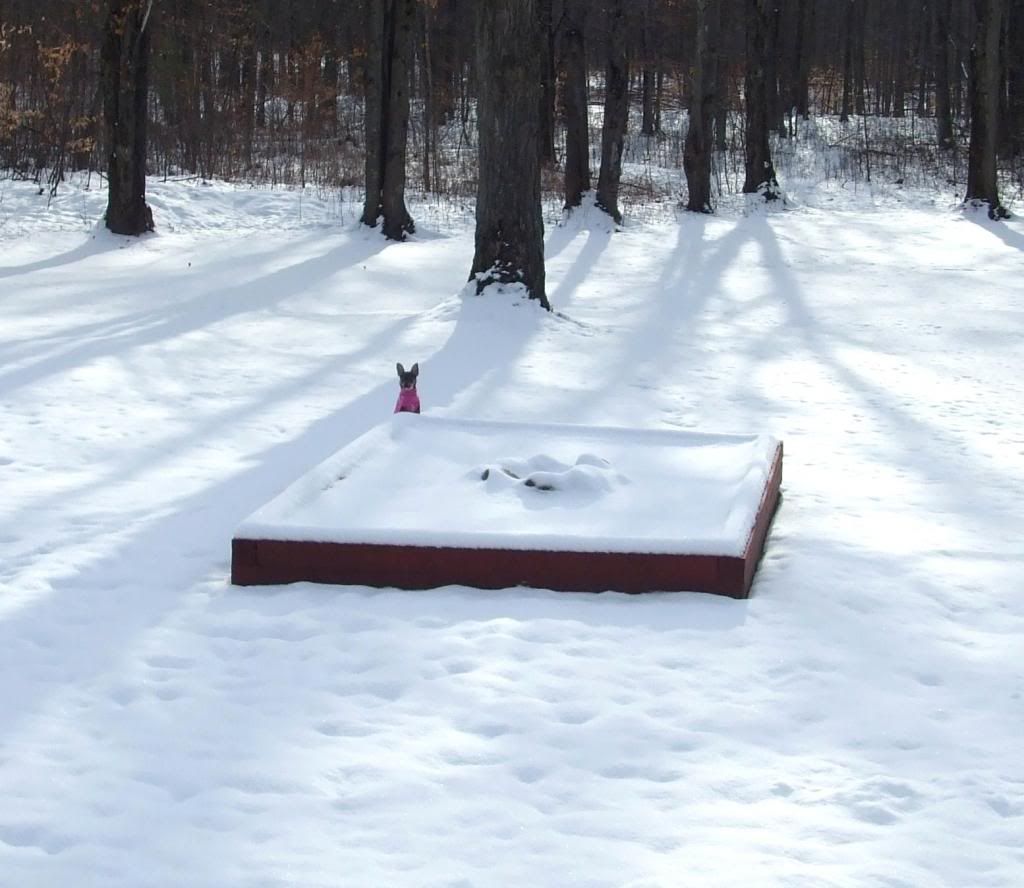 few inside pics,
"Hey mom its not summer dont need this tiny T shirt wheres my sweater?"
"Mom says i should be on that TV program called Hoarders cause i hoard my toys." NOT!! LOL!!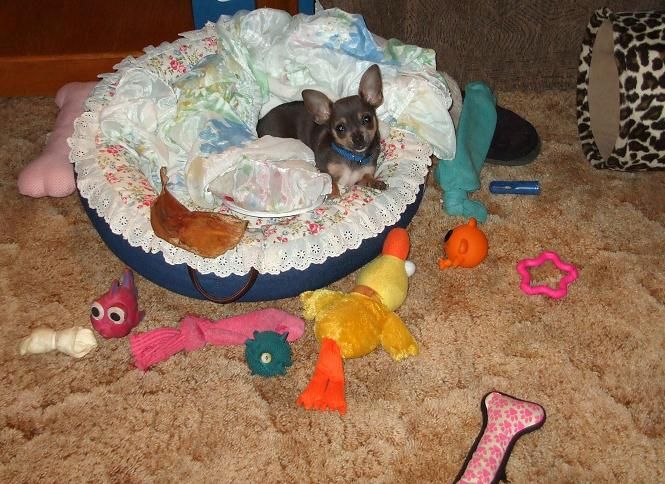 "If i stick my tounge out would you put some peanut butter on it."
"My dearest bestest friend ol blind Luna, mom says i need to play nice with her cause she sick with funny lumps
I think mom calls it cancer. Mom says someone called santa is comming to visit us soon."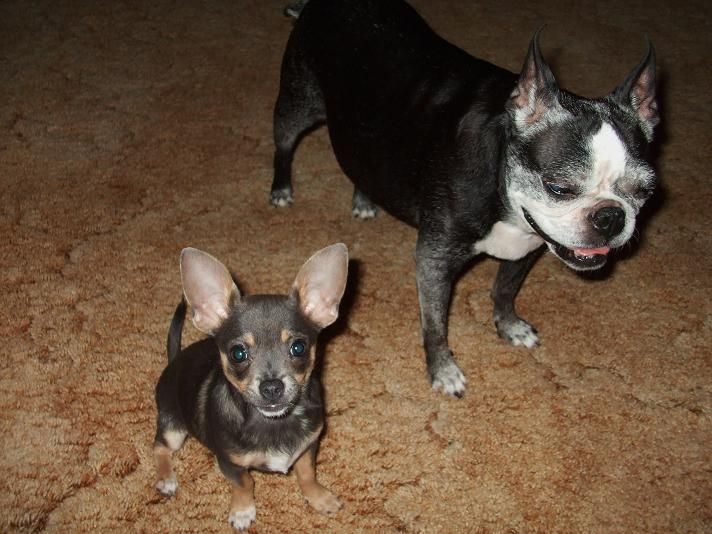 "My mommy says ive come along way and that im a good girl and that she loves me alot, shes always giving me silly kisses and makes funny smoochy sounds and dad and her play with me alot with my toys."