Discussion Starter
•
#1
•
Hi everybody !

My name is Joe, i'm 18 and i'm a student !
In family we have 4 chihuahuas !

The First is VIRGIL, he's long hair and a youg swiss champion ! He need to have one victory to be luxembourg champion ! He's 4 years old.

Virgil :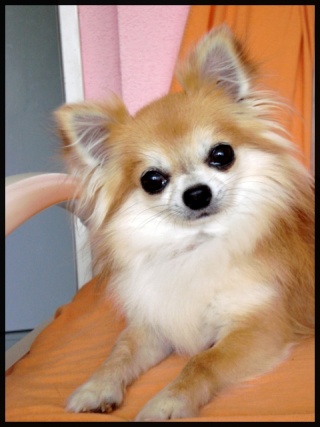 Mia is the second one, she's from Belgium. She's the princess of the home but doesn't go to show. She's long hair too ans is 2 1/2 years old !

Virgil and Mia :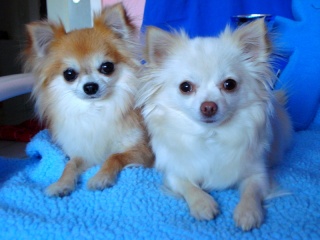 Bellagio is from France, is mother is blue and the father is an italian stud ! He's a big teddy bear ! I love his expression ! A breeder from Paris is coming for making with her dog baby with my Bellagio. So Bellagio has 2 daughters : a choco one and a blue merle ! I'm very pround of him ! He's 2 y.old

Bellagio :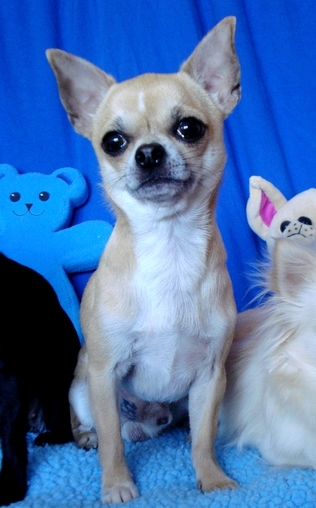 Last but not least : Caliente Cherry, "Calice" my little pearl ! My black pearl ! She's a so comic and lovely ! She's short hair and she's 1 1/2 years old :

Calice: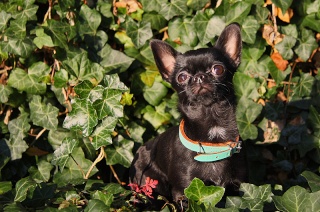 Nice to meet you and to read you soon !

bye Joe from Switzerland !