Discussion Starter
•
#1
•
Well its been about a month since we brought Peanut in our lives. So far he has been the ideal puppy. He is well on his way to being potty trained, he's a quick learner. Also Peanut & Butters have become the best of friends....they are never apart from each other, its so cute to see. They love to curl up and cuddle together and are constantly playing with each other. Kobi on the other hand, has accepted the fact that Peanut is not leaving and tolerates him, but there are some jealousy issues I think....he will growl at Peanut if he comes near Kobi when Kobi is in one of our laps. Kobi has never snapped or been overly aggressive, just an low growl, more as a warning. Is there anyway to stop this behaviour?
Anyway, here's a few pics of my gang.
Kobi, Butters & Peanut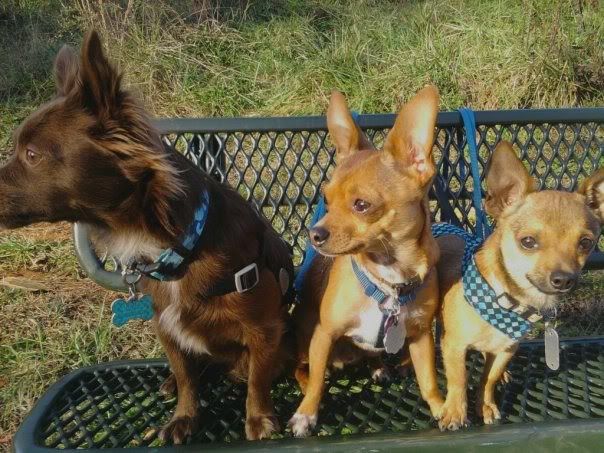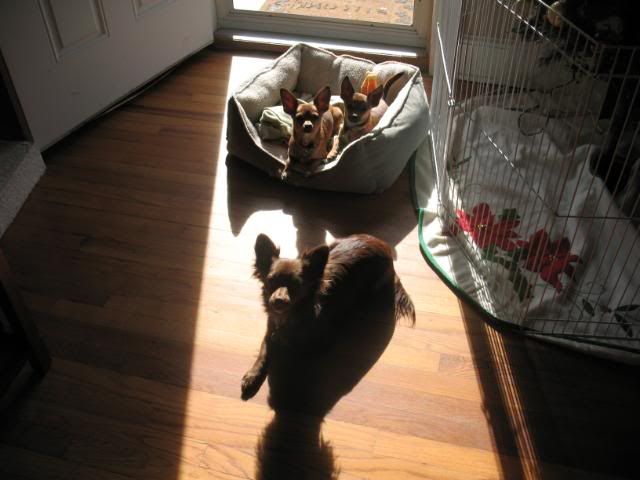 Peanut sunning himself on his stairs & Butters watching over him...so sweet.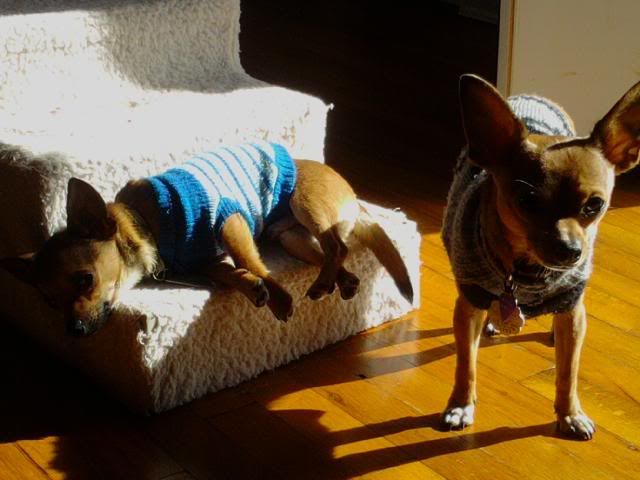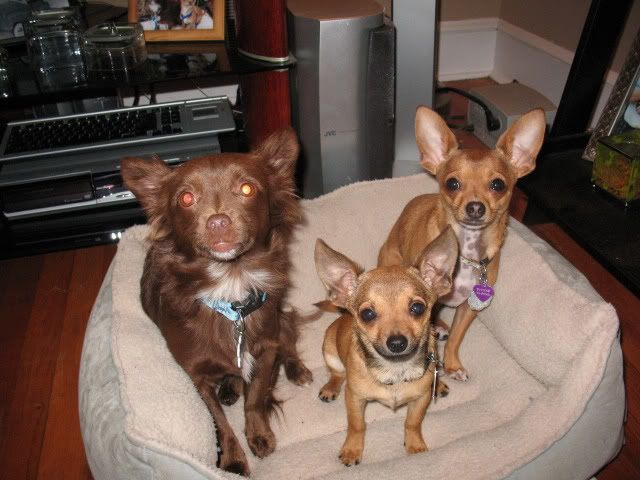 Butters watching over his sleeping brother Peanut