Discussion Starter
•
#1
•
Robbie-
I just wanted to say thank you for the beautiful bedsacks! These beds are excellent quality! You got skills girl!
The Chi's love them!
I turned mine inside out because the chi's love snuggling in the soft brown fleece, and I really like seeing all the polka dots!
It worked out perfect for their "bedrooms." They are so big and roomy. They can lay on top of the bedsacks or they can burrow inside, all the way to the back of their crate. They all prefer to burrow inside.
Here are some pics of Robbie's beautiful bedsacks! Sorry the pics are a bit blurry.:foxes15: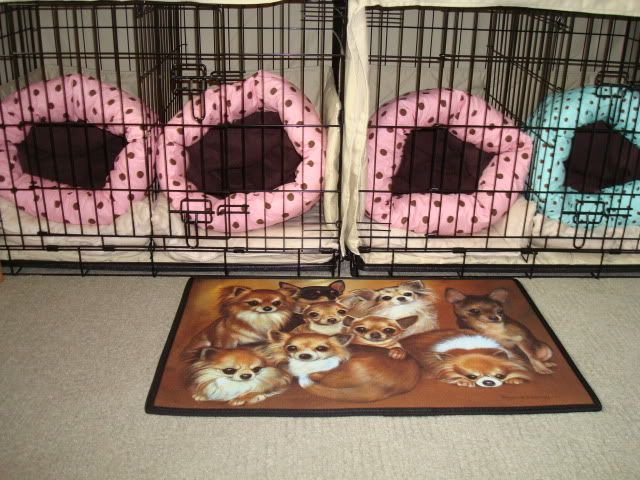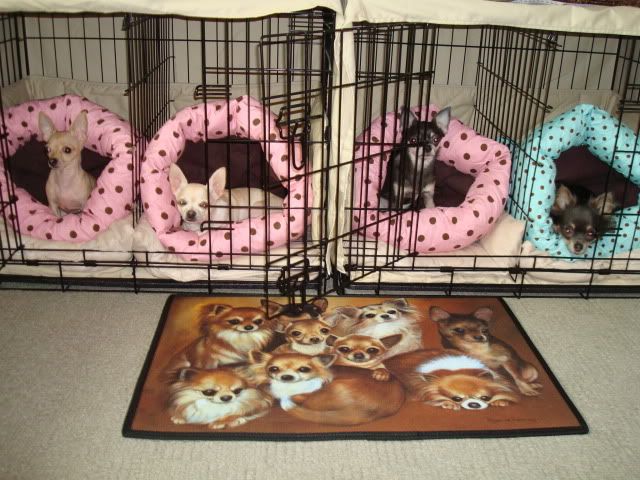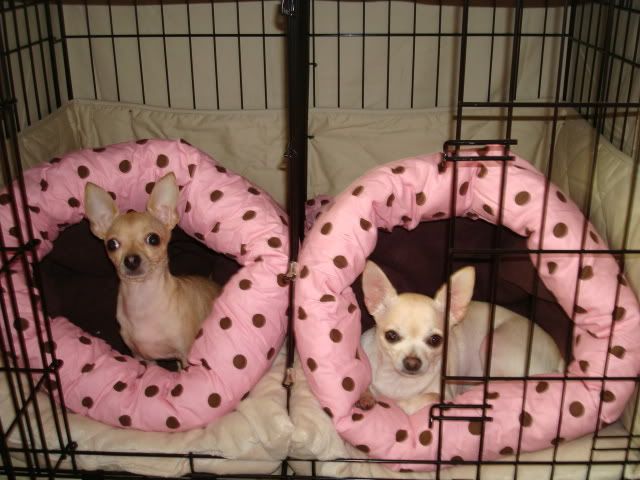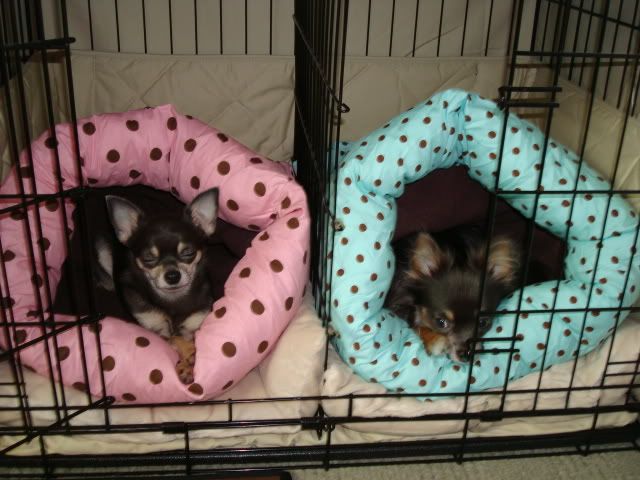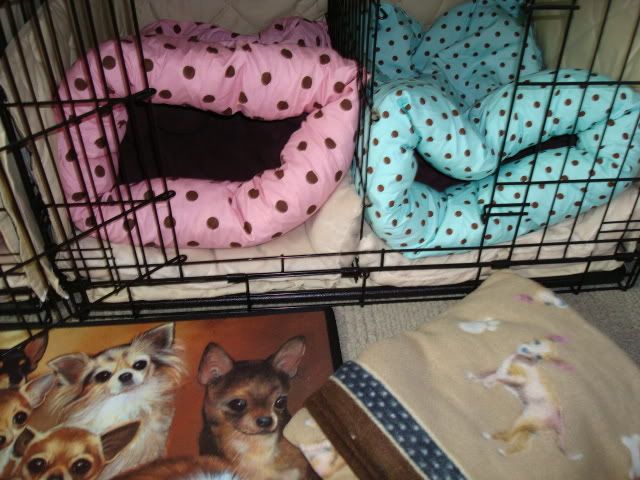 Here are a couple pics of Maxx's new Puppia. It fits him snuggly, but he was able to back himself out of it! It's really nice, so hopefully he will fill it out in time.