These are the bowls that Kim made for me. They are so cute!! I use them in the mornings for the chi's NV and Nupro breakfast.
The bowls have the chi's names on the front and a little chihuahua on the back! They also came with a lid, so the bowls are perfect for defrosting the NV in the fridge.
I just love these bowls, so I thought I would share how I use them.
Thank you Kim, you did a great job!
The front of the bowls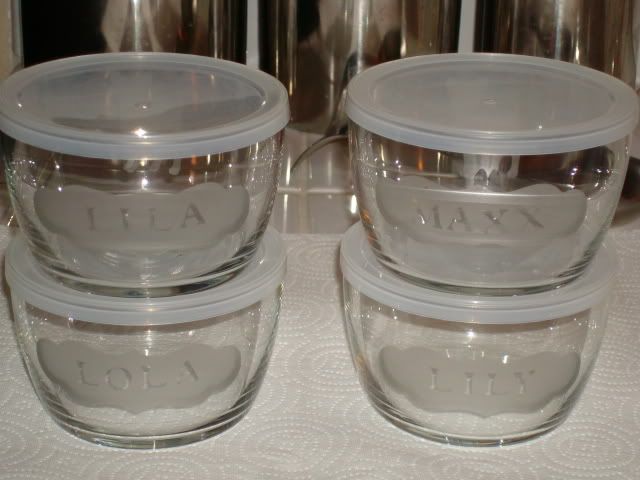 The back of the bowls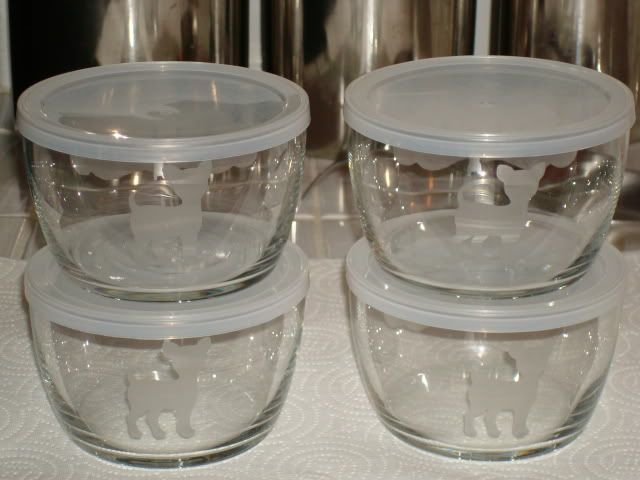 The bowls with the NV Raw inside ready to go into the fridge to be defrosted for tomorrow's breakfast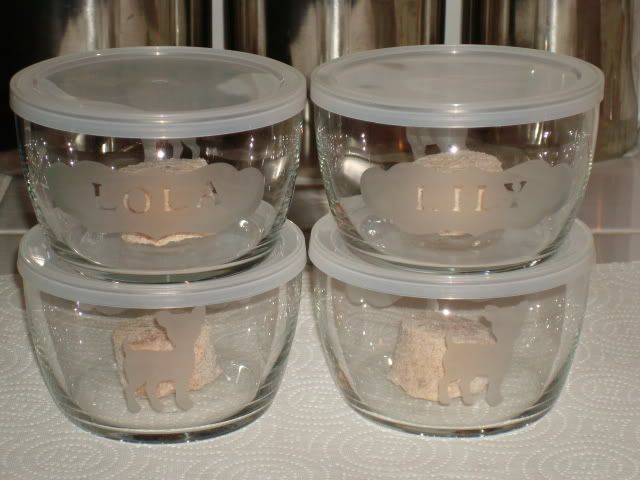 Preparing breakfast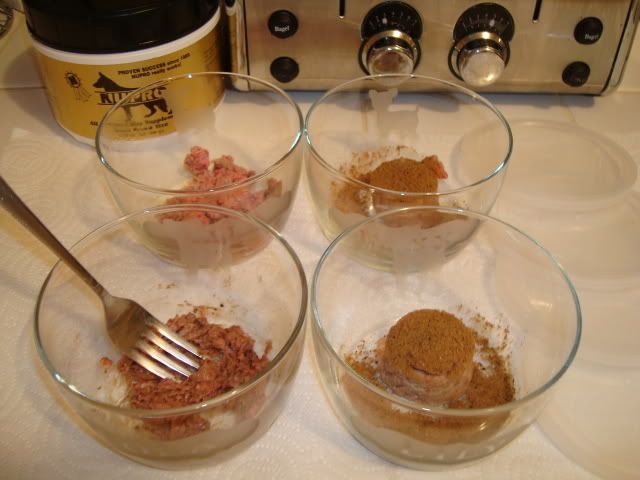 Breakfast ready to be served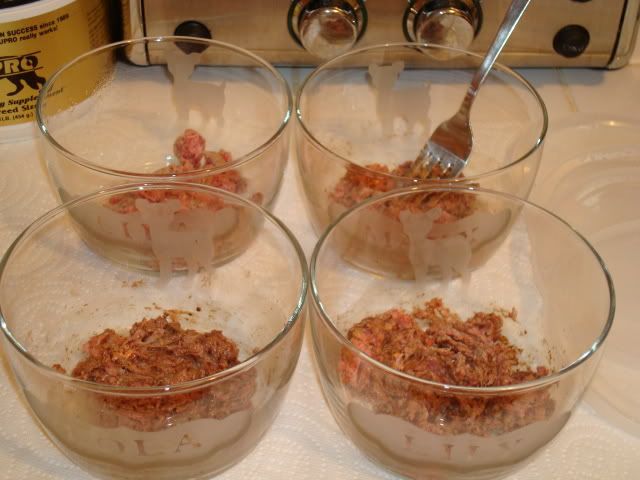 The chi's enjoying their breakfast in their new bowls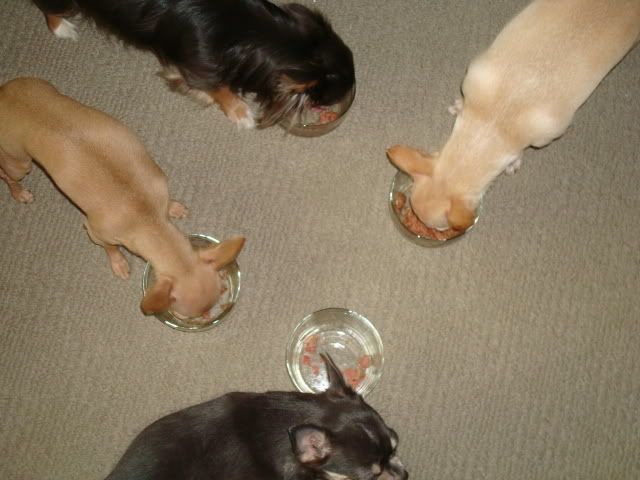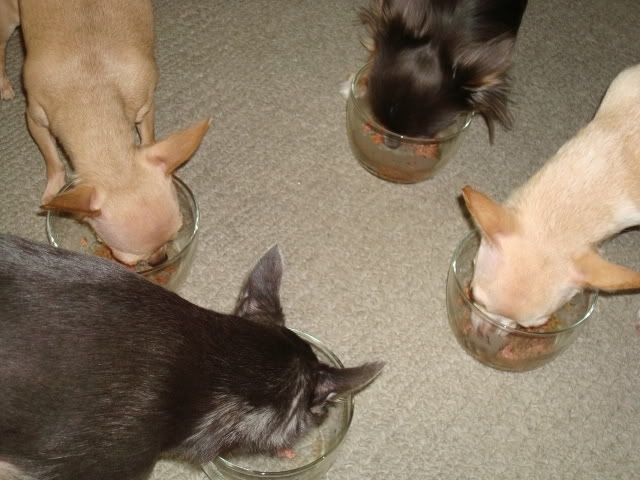 (That's Lola's little leg. Lol!)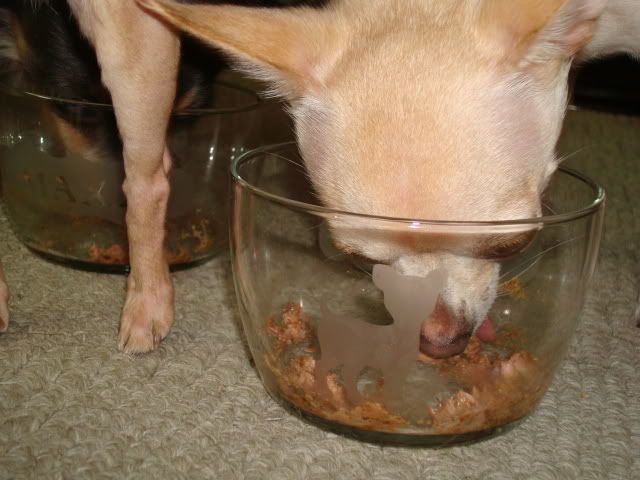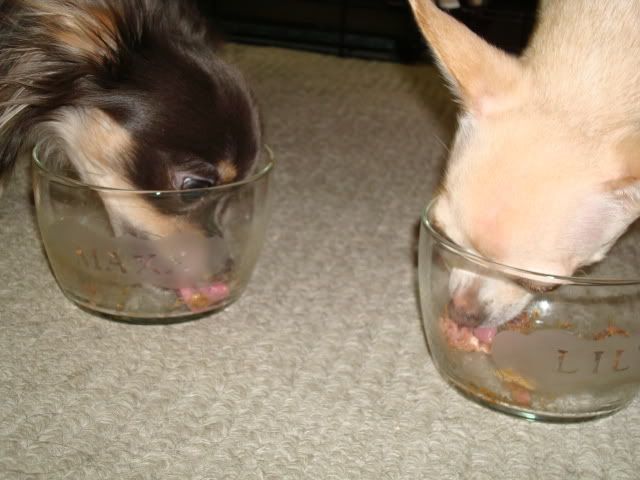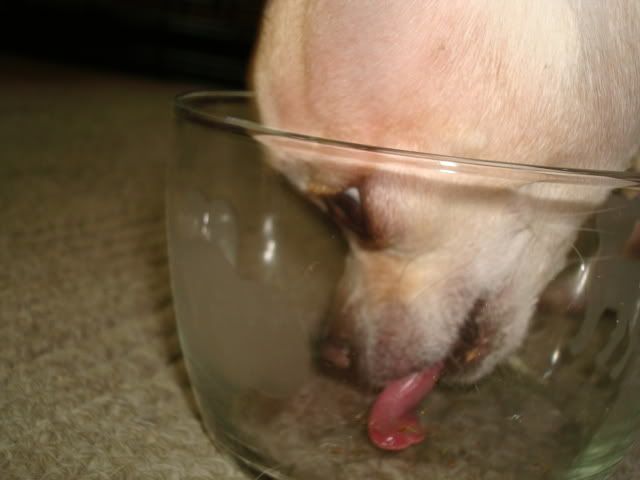 They usually don't get to eat on the carpet, but since I was taking pictures I didn't want to sit on the tile to do it.
Thanks again Kim!!