Discussion Starter
·
#1
·
Heading to PetsMart for my routine outing with the dogs.
I walk them in and out of the store, and try to walk them around inside. But sometimes, depending on what dogs are there and how their owners are with them, they end up spending time riding in the cart for their own safety.
An older lady saw the dogs in the cart, and came over holding the hand of her young grandson. He was...um...I don't know the PC word and I'm NOT trying to be rude....mentally challenged? Very sweet little man, but he had some trouble forming words and was a bit uncoordinated. Anyway, the lady asked me if the dogs were friendly and was it OK to pet them, and......well....one thing led to another, and I'll let the pictures tell the rest of the story.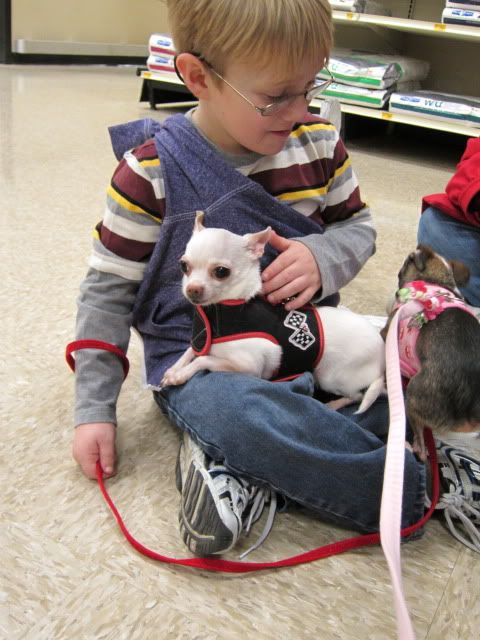 The grandmother was almost embarrassingly effusive in her thanks. She assured me that this made her grandson's day and the impact it was having on him emotionally and mentally was beyond words! It made me very happy.
On our way home. I am SO proud of my dogs! :love4: