Discussion Starter
·
#1
·
I was taking things out of the freezer to separate into meal sized portions for the week and I found out my freezer was holding out on me! In the back was 2 top sirloin and 2 rib eye steaks. These were local, grass fed/finished and from heirloom devon cows. I personally believe that the devon cow makes the BEST grass finished beef out there.
Do you want to hear the horrible, gut wrenching, absolutely awful part of this story? They had been stuck in the back of the freezer for 13 months (2 whole beef orders ago) and were totally freezer burnt. I have to admit that when I thawed them I almost cooked one of them for myself. They were wrapped well and other than a little bit of freezer burn on the edges they still looked oh so tender and juicy.
Luckily we have a few members of the family who don't care about eating long-ago frozen meat.
Yes, that is a picture of my dogs eating approximately $25 worth of meat, with another $25 meal coming tomorrow night.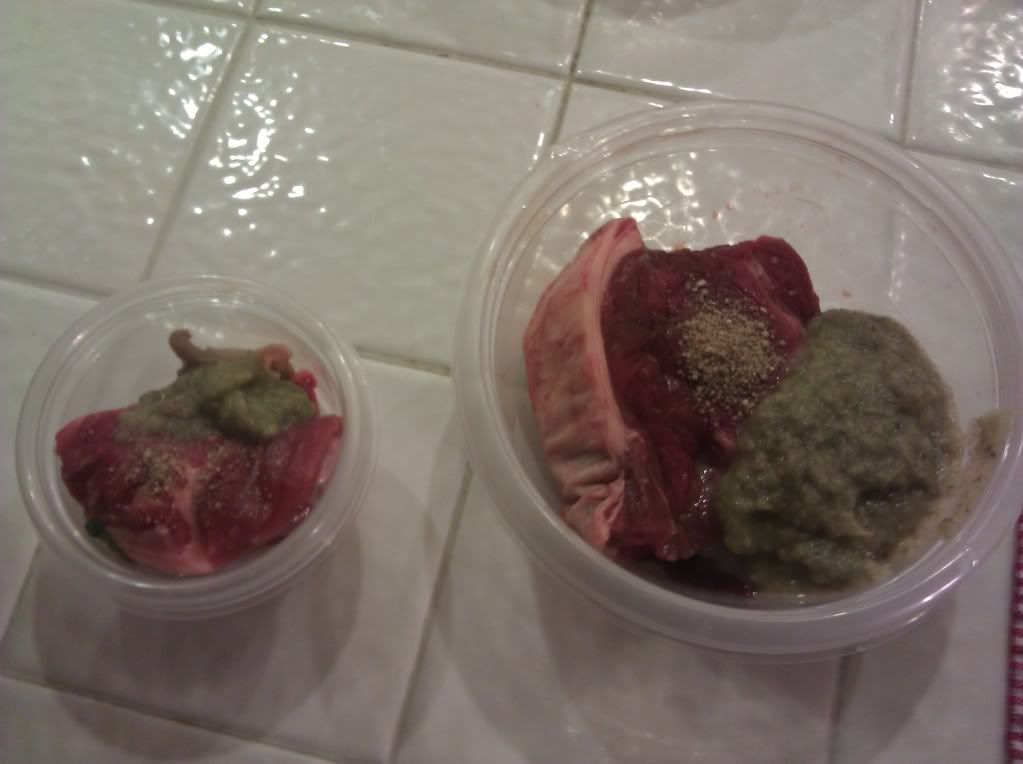 Here is a close up.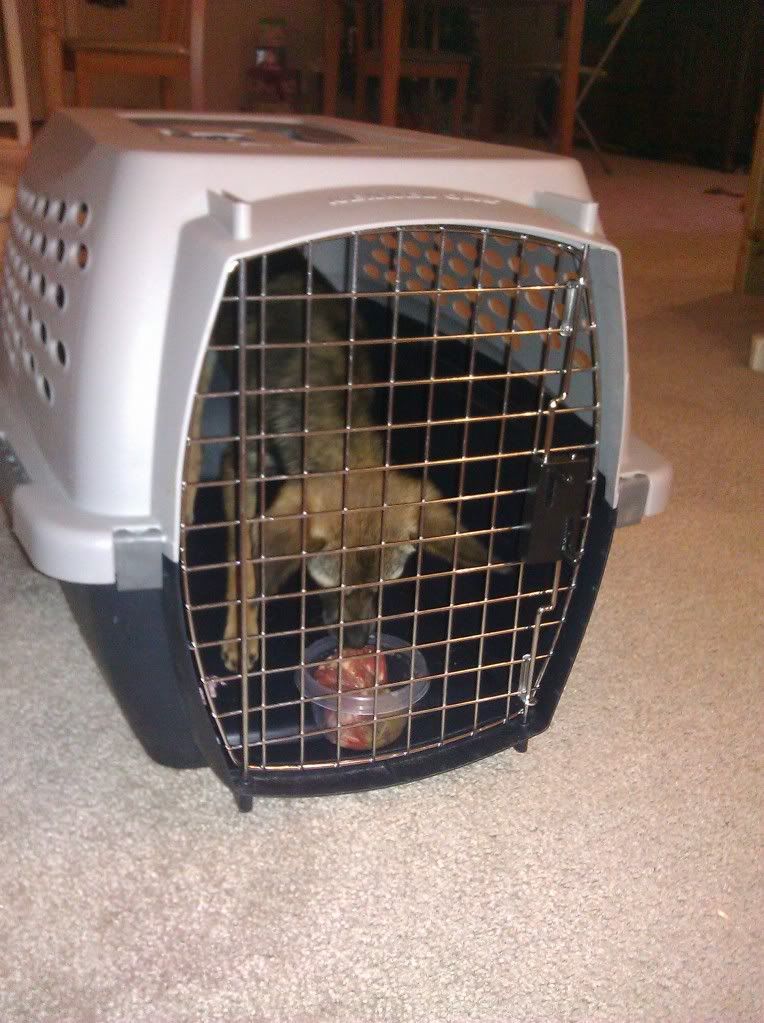 The puppy eating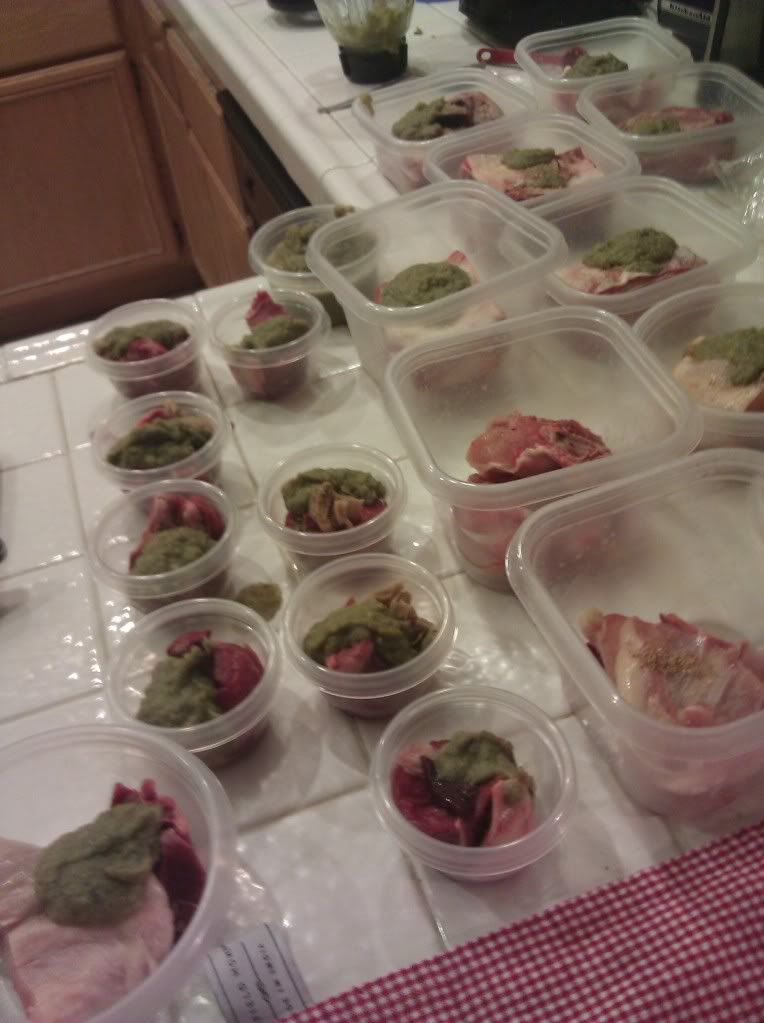 And I figured I would throw in a shot of all the meals prepared.
Since I am new around here and I don't really know how the community feels about different diets I feel the need to talk a little bit about what I feed, since it is obvious there is more than just meat in those bowls. *braces herself for angry rage* I would not say I feed BARF, because I don't follow any BARF diets per se and only feed 10% bone. I probably would qualify as closer to prey model raw but I do add about 10% veggies. We supplement with a multivitamin and if they are not eating primarily grass fed and/or pastured animals (they usually are, but sometimes I get sales freebies etc..) I add a omega 3 supplement to that meal. I have done extensive research about prey model/BARF/home cooking and I really respect people whatever they choose to feed, this is just what I feel is right for us right now.
Although I would never feed prime rib to my dogs on purpose. That is just an injustice to all that is steak.