Discussion Starter
•
#1
•
So after about a 6 weeks on ZP i thought it was time i wud try the girls on some raw food :hello1:
So we got some scraps to start from a local butchers to see how they would get on with it.. Think it was part of a cow but had enough meat on for a meal..
Penny got stuck right in she LOVED IT!
Lola on the other hand wasnt quite sure, so i ended up stripping it for her and then she ate it!!
Think im gunna try them with chicken wings next n see how they get on with them.. heres some pics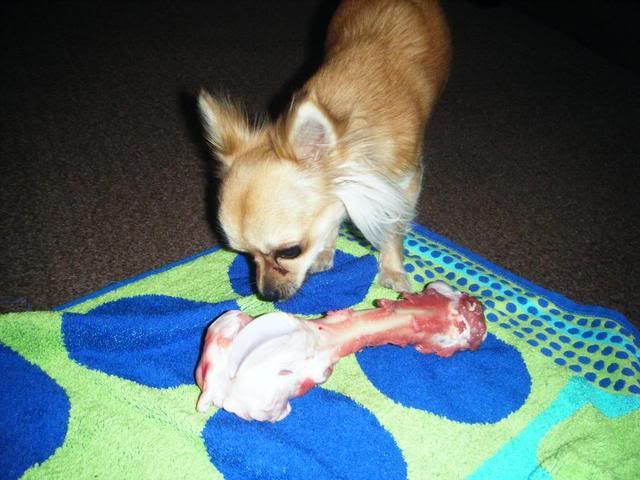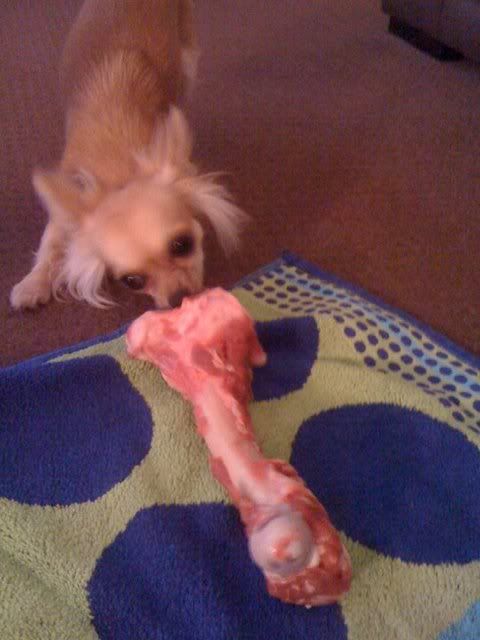 Bless Lola!! haha