Discussion Starter
•
#1
•
I got some pics today of leila the baby stalker. :laughing8: The ENTIRE time she is out of her pen she is beside the baby i'm watching now.
I blurred baby's face since she isn't mine to be posting pics of.
"Hey baby dews you pway da rollover game?"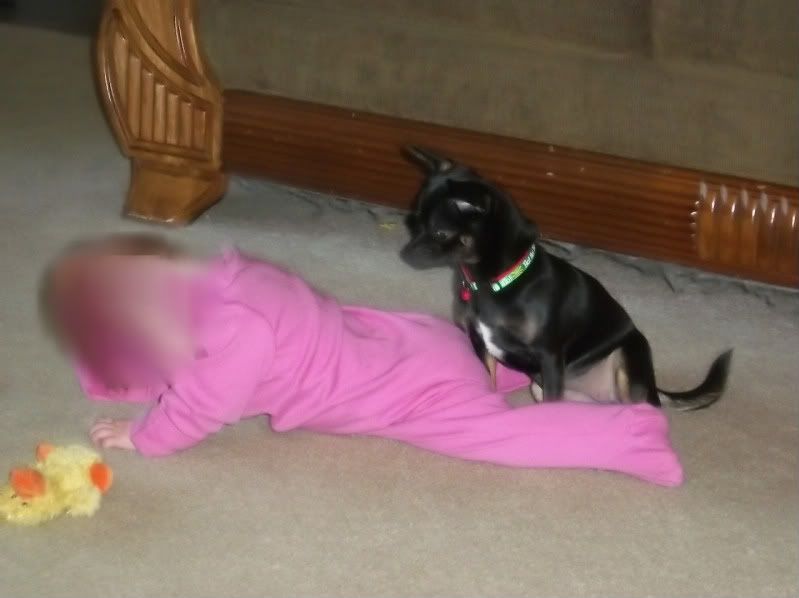 "hey baby wet's pway ducky!!"
"well ok den, i just way down wif yous i guess"
"i sure wikes to wick you fingies
!!"
When winston and lucy came around to sniff her while she *baby* was on my lap, leila chased them off smacking her paws and growling at them. lol