Discussion Starter
•
#1
•
So our new(ish) neighbors across the street have 2 chihuahuas- one is this beautiful blond LH chi, and another is a stocky chocolate chi.
Anyway, they had an accidental litter, yadda yadda. (They are getting the dogs fixed though, so they learned their lesson!)
But here are 2/3 of the pups. They're 3 months old now. One just went to a new home. They are giving these 2 to their 2 oldest sons.
So I looked like a dork sitting outside on my neighbor's lawn with their 7-year old daughter, playing with their puppies, lol! (And taking pics for you guys!)
Carl sat on my lap the whole time like a wimp (what else is new?)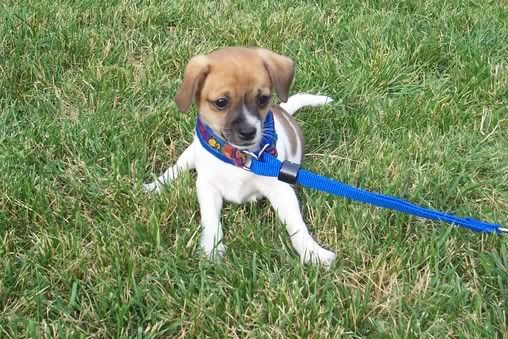 The little white one was my fav! He had an awesome personality- really laid back and sweet. The brown one was more crazy and playful.
Eating grass...
Meeting Carl (Carl sniffed them from the safety of my lap but was too scared to move)
Playing!!! So cute.
Carl watching them play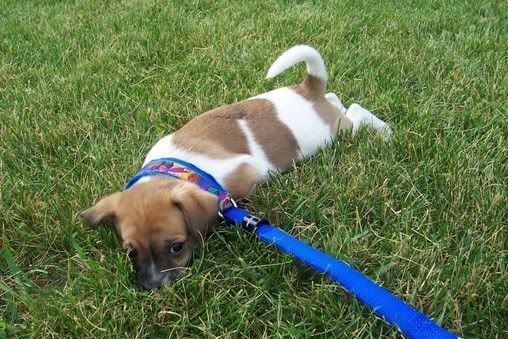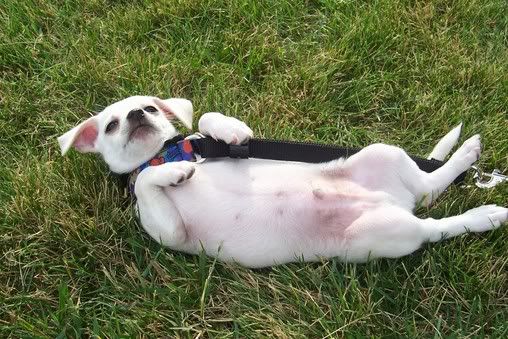 The white one would just lay on his back, lol.
They're both boys btw!