Discussion Starter
·
#1
·
We brought our new chi Chloe home on Tuesday and we have had a very busy week so far! I'll add pictures at the end! I'm making sure to take her out and about with me as much as possible, but I'm being very careful since she doen't have all of her shots yet. She has been great. She has barely even cried when she is in her play pen at night. and she didn't cry at all last night! So, I've obviously ended up with several questions due to things that have happened this week. I was hoping y'all could help!
First, when people ask if she's a toy/teacup chihuahua how do you respond to that? Since they are strangers I wasn't sure how to go about that.
Second, she is going at everything with an open mouth, and she wants to put everything in her mouth. She's not really biting exactly, but I don't want it to turn into biting. What should I do to try to prevent this? I've been saying no bite every time she does it, but it hasn't even slowed her down at all. I know she's young, but I want to make sure I'm handling it correctly now to prevent a problem later.
I have another question about her food, but I think I'll start a new thread about it since hers was involved in the diamond recall.
Waking up for a nap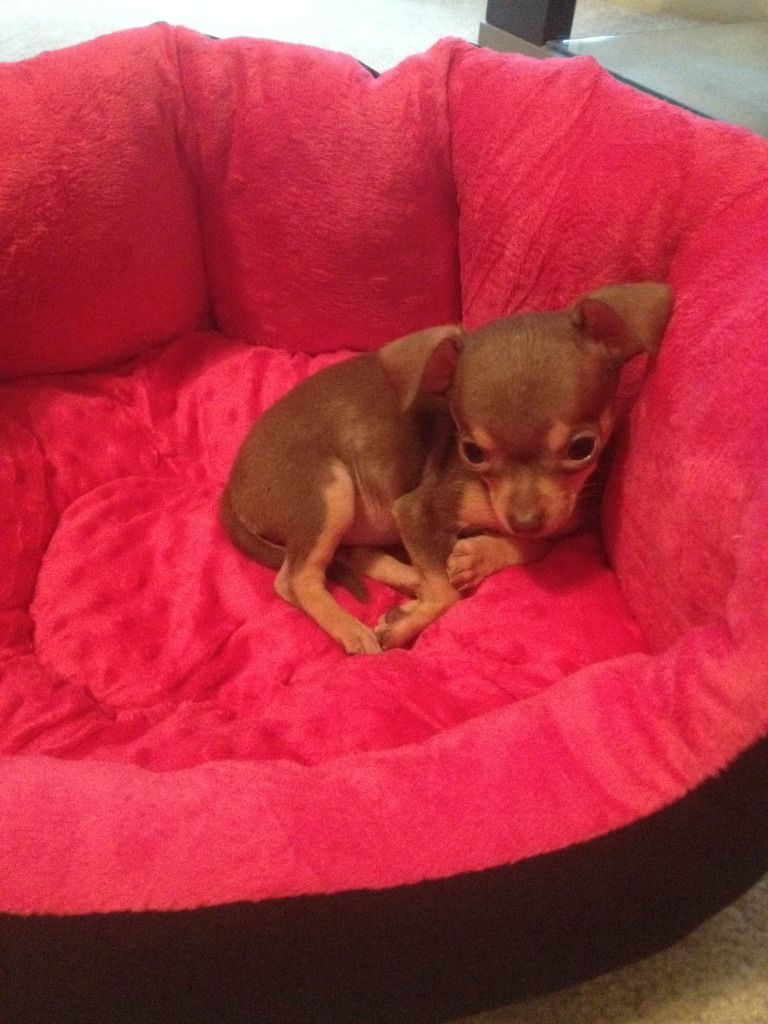 In her dress
On the way home from picking her up. She was great in the car!
You can turn your back for a second! There no telling what they'll climb up on!