Discussion Starter
•
#1
•
Hello everyone,
I am new here and new to owning a chihuahua. I brought my Scout home three weeks ago from the shelter I work at. She is 9 months old and probably a chihuahua mix. She is joining my pit/lab mix and my two cats (plus many foster kittens and the occassional rescue dog). She is such a sweetheart. Very smart and gentle, but also mischevious and quite the chewer!!
Here she is. She looks like a miniature german shepherd.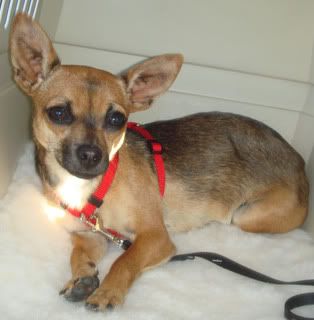 Funny face!!
Cuddling and playing with her new kitty brother, Scooter. They are pals and partners in crime!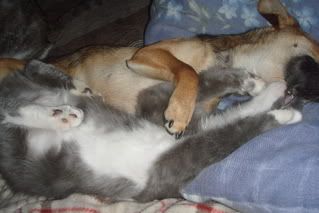 Waving!!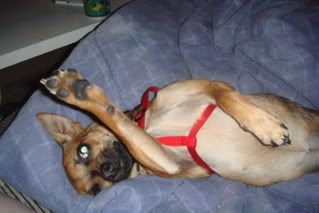 With her temporary siblings: Piper is a rescue chi who stayed with us for a week. He has been severely neglected and is literally skin and bone. We fattened him up a bit before he went to his new foster home. And Josie is a silly foster kitten who is going to her new home on Friday. And Scout gets along with everyone.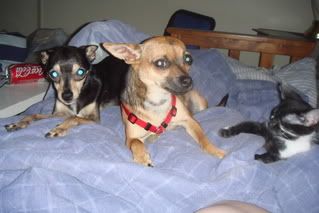 I am going to make Scout a therapy dog because she has the perfect personality for it. Scooter is going to be her partner because he is an inspirational disabled kitty.