Discussion Starter
•
#1
•
These are some pictures of Pippa (I named her that at the clinic, and it stuck). She is a 9mo old Chihuahua who wasn't taken care of by her previous owners. They brought her in to the clinic on the brink of death with Parvo, and they hadn't given her ANY of her shots.
After a long recovery she is finally doing better, and I have been going to see her at the clinic. She is SUCH a doll. She's TINY though!
Elliot is 7.5lbs and I never realized that this was considered big... she has always looked perfect to me, but I hope she doesn't clobber little Pippa. Elliot is a mommy's pooch, so I am not sure if she will readily accept another dog in to the house... but I'd like to have another doggie companion for her when I start work and school again. Pippa can't even quite be three pounds yet.
I am going to clear it with the vet tomorrow and see if I can bring Pippa home for a couple of hours in the afternoon and introduce her to the household. She is allowed to go outside now, and is permitted to run around the clinic. With as fragile as her little immune system is, I don't want to stress her by just dropping her in a new environment right away. I figured I would go and get her for a couple of hours each day and let her play around the house before bringing her home.
I am also going to be on dilligent poop patrol since Parvo can stay in the poo for several months. Even though all our dogs are up to date on their vaccines I don't want to risk someone eating Pippas poo in the yard.
I am going to almost be fostering her, until I can make up my mind to keep her. I need to make sure Elliot won't pick on her or something, and I want to do what is best for the Pippster.
Without further ado, I bring to you Pippa!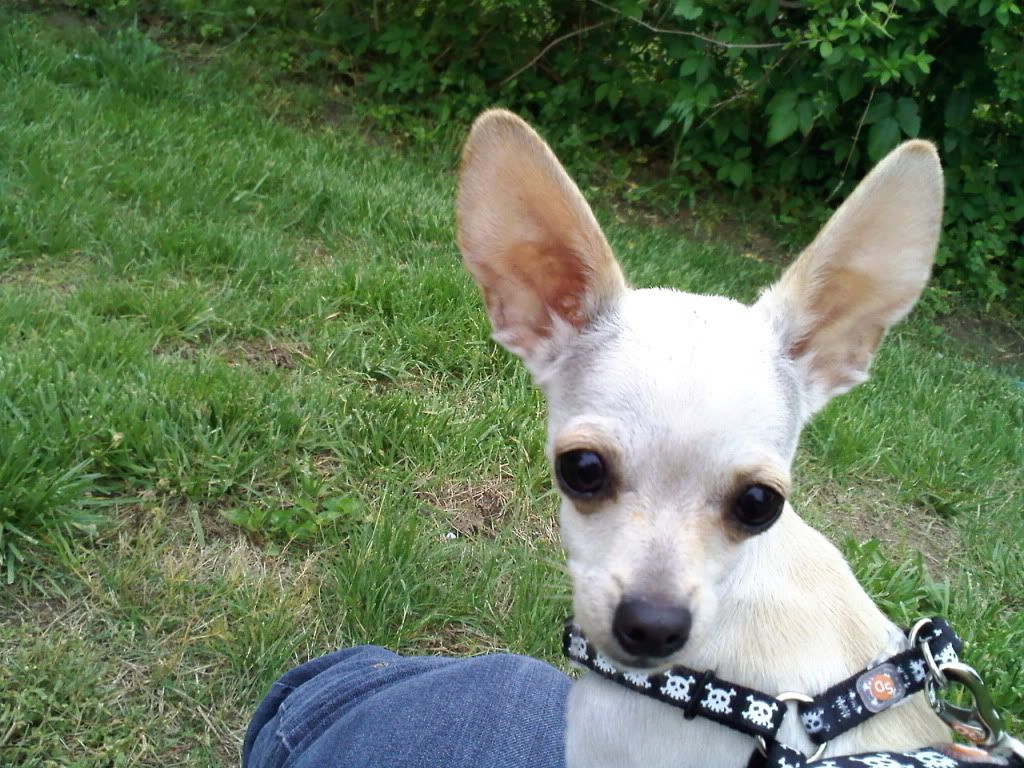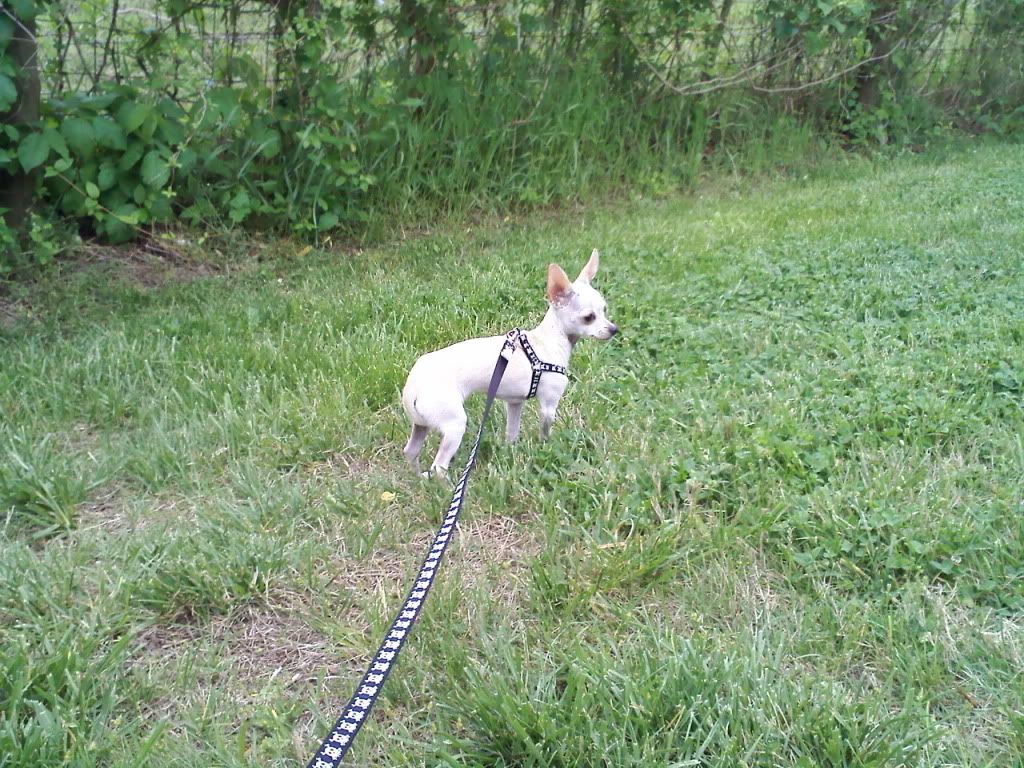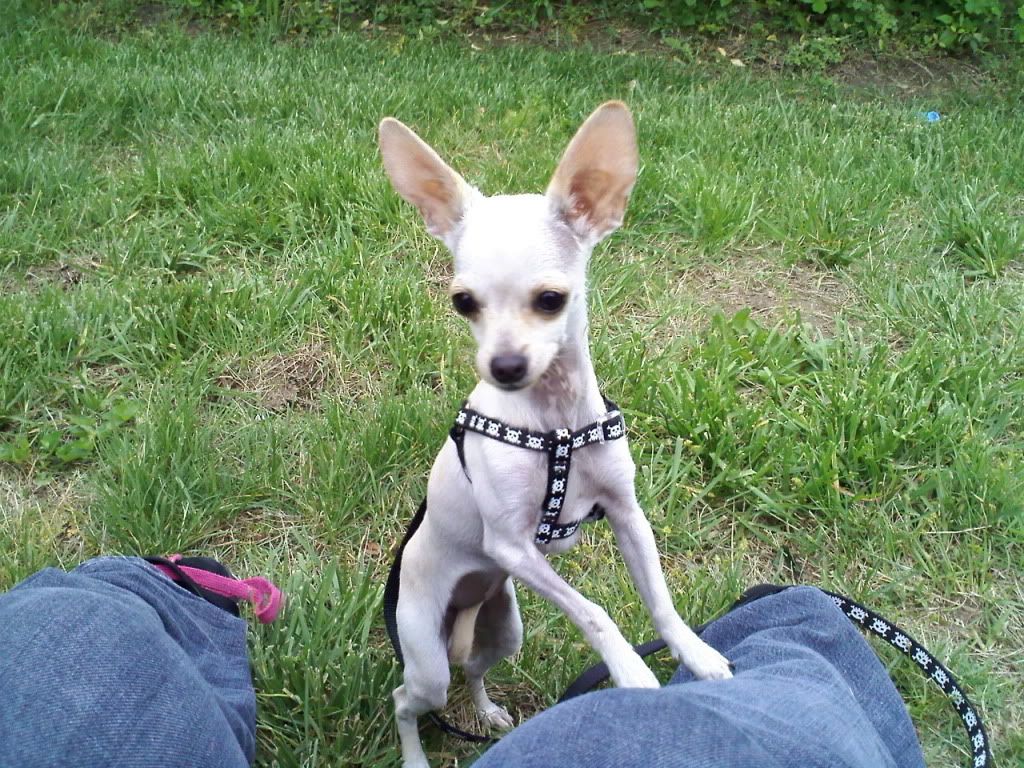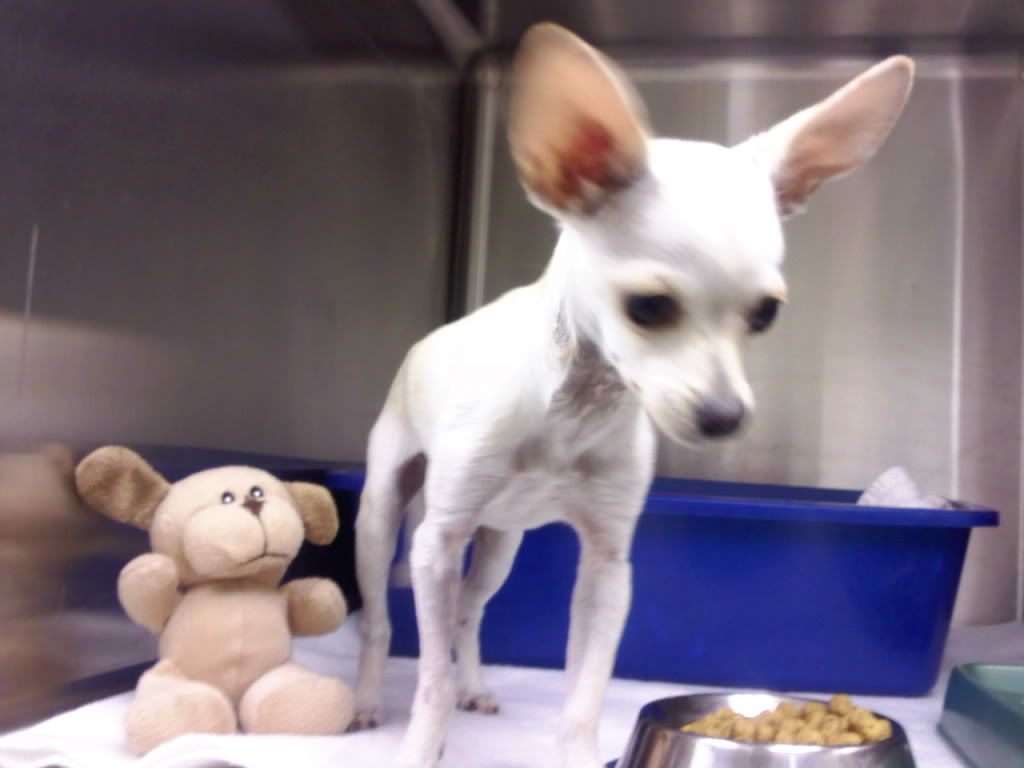 I do have a question though, about potty training her... since she has had parvo and had to be in her cage all the time she has taken to pooing and peeing in her living area. I mean, she HAD to because she couldn't go out... but now that she is comfortable with it, how hard do you think it will be to break this habit? *facepalm* What do I sign myself up for, eh?