Discussion Starter
•
#1
•
We have a 55G fish tank that contains 4 Goldfish (Wintress, Addison, Sawyer & Liam) and 3 Snails (Gary, Apricot & Sage)
Our 55G fish tank. (Don't mind the two little filters, we had a big one and it broke thankfully these took it's place for a few days before we got another one!) Also the tank is not green our wall paint is Sage Green so it looks weird in photos.
The big black snail is Gary (You can't have a snail without naming it Gary! -- spongebob lol), the little orange fish is Sawyer, big orange fish is Addison, big white fish is Wintress.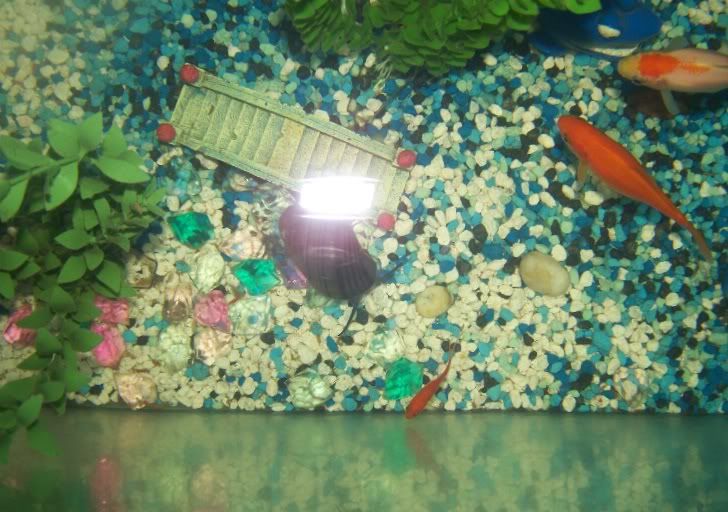 Apricot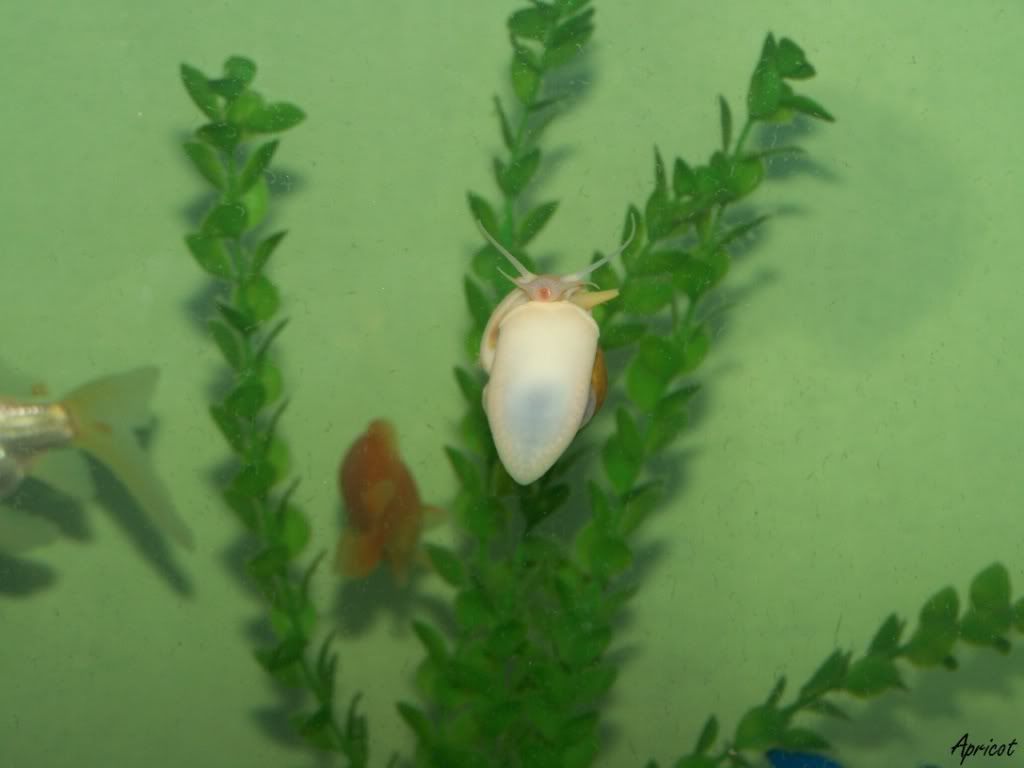 Gary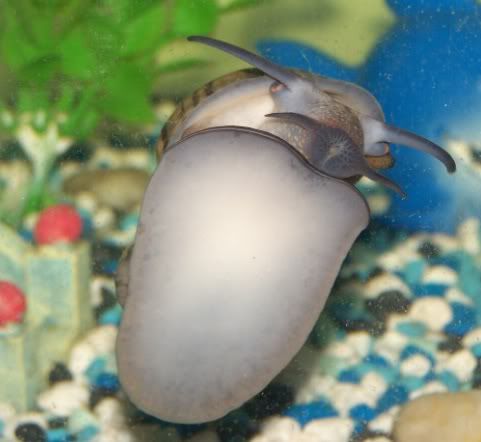 Little golden snail is Apricot & little white fish is Liam.
These two are best friends. It is very RARE to see them NOT by each others side. It's very sweet. They have been together so long.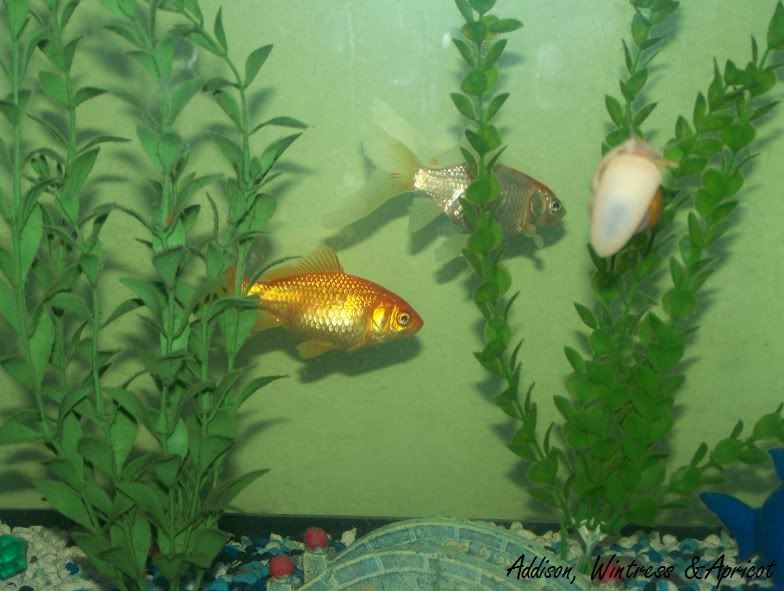 Wanted to throw this pic in of Wintress & Addison 3 months after we got our first fish since we were kids. Sadly the others lived to only be a year. I had no clue about fish when we first got them I was shocked they lived, but now I know so much about fish and SO glad to have a 55G we started out with a 10G, way too small for all those fish!
This was Wintress & Addison two years ago.