Discussion Starter
·
#1
·
Hello everyone, I just wanted to update you in my sister's puppy, the one that was attacked by the greyhound.
They performed surgery, and it seems like things are going very well.:hello1: The only thing affected was the jaw, and nothing else. She was very lucky considering her eyes are intact.
She will have to be fed through a tube (connected to her stomach), as her mouth needs to be almost shut (a little bit open in case of vomit)
The bill has reached $3000 canadian dollars and she is not done yet. Is about $300 per night. She should be going home tomorrow...
This is a picture of her, a few days ago you can see how swollen her face looks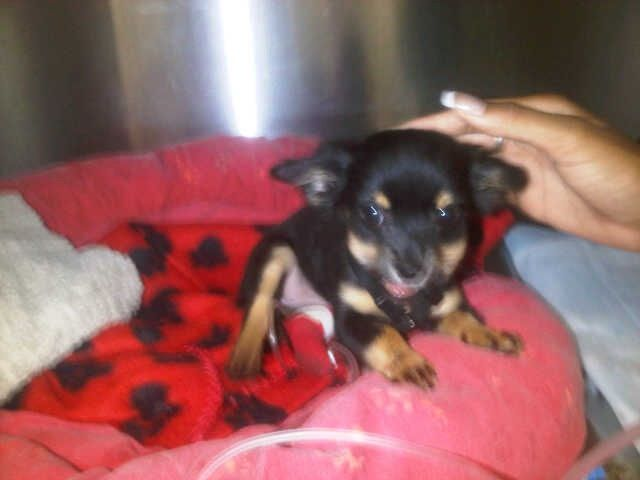 This is a picture of her today: