Discussion Starter
•
#1
•
I like to play with Keeffer, it's so funny. His voice is so cute hehe, he bites hard though. Really hard, I never thought Chihuahua's had such strong jaws. Just listen to him biting and playing:
http://nl.youtube.com/watch?v=BH5EYEBZBLs
Isn't that cute?
Btw we moved around christmas time, and I have some new pics from in our new home. Please don't mind the mess, these pics are from the first day after we moved: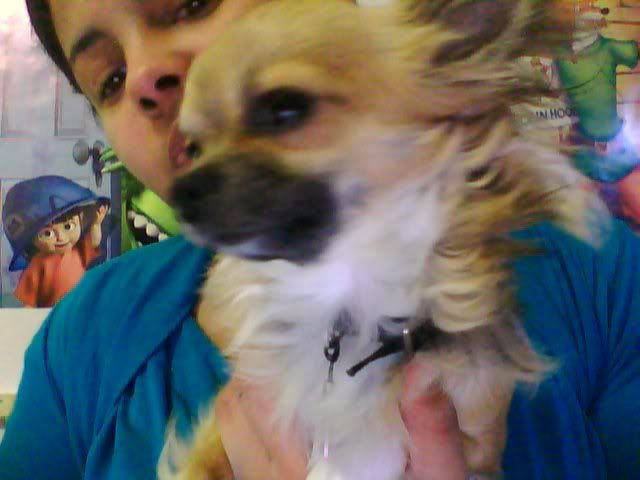 CHEEEEEEESE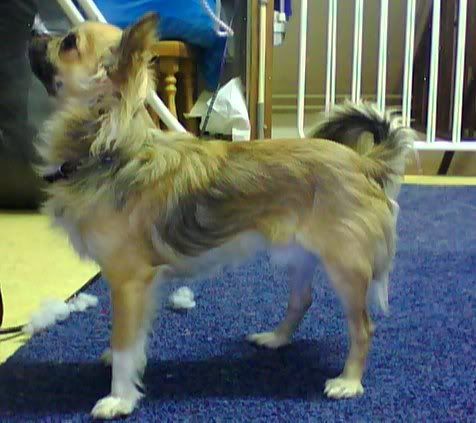 I'm so busy these days but I thought I'd give you all an update about my little man.
Keeffer is doing so well, he is now 15 months, time flies! He's such a sweet boy and loves to cuddle and give kisses. So we went to the city a few weeks ago, and he wanted to kiss a lady. And than I got the weardest question EVER. She asked 'why does he give so much kisses? Don't you cuddle him enough? And why does he move? Aren't Chihuahua's supposed to sleep all day?'. I told her I just put new batteries in him and that was why he was so active. You should see her eyes pop out lol. It was AMAZING.