Discussion Starter
•
#1
•
Just thought I'd post a few random pictures- I haven't posted pictures in, what, a week?
:roll:
And a "quick" update: Just yesterday Carl started running into the kitchen to his pad to go potty!! This is the first time he's ever run in from the opposite end of the house!! Yay!!!! He ran into the kitchen to pee twice, and then peed on a rug in the kitchen...but hey, we're making progress! You have no idea how excited I am...it took him long enough!!!
Aaaand Carl lost his first tooth yesterday!! One of his bottom teeth. I didn't find the tooth (that would be impossible- they're TINY!) but I saw the gap in his mouth. He's been acting a little goofy since he's teething- he's been REALLY whiny lately!!!
He enjoys his daily walks- just started those a week or two ago.
In this pic he was watching a balloon that was tied to a chair. First he sat there batting at the string...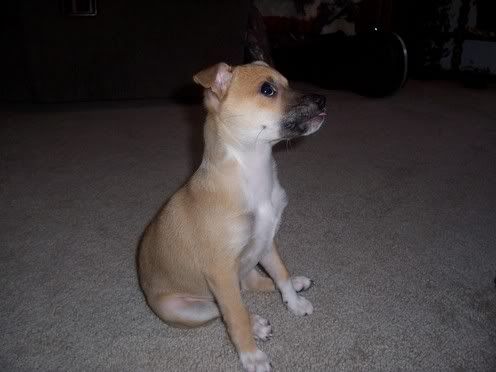 and then he laid down and watched it float up and down:
He LOVES his Gatorade bottle :lol: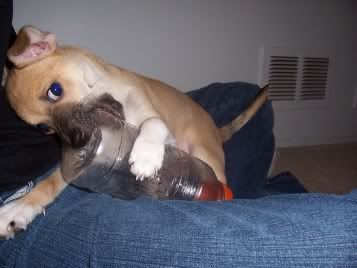 Chewing on his Piglet: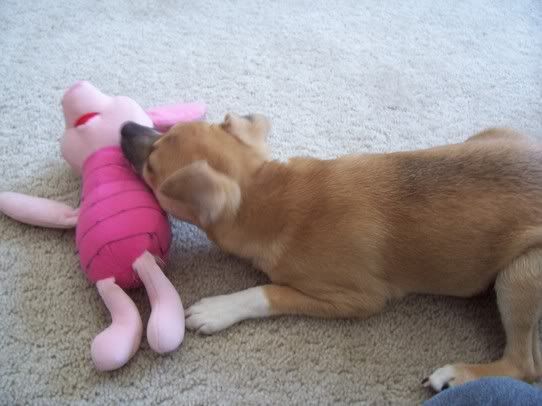 Chewing on a stuffed stocking toy (used to be a Christmas ornament)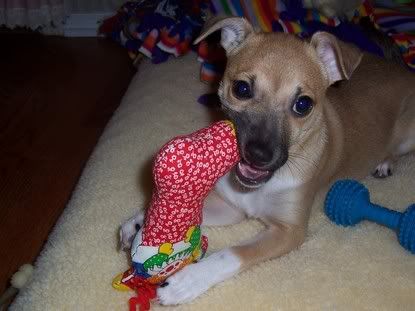 Sleepy pic!