Discussion Starter
•
#1
•
We got our collar/flower/leash combo from
Bow Wow Couture
and I am so, so happy with it!
I got it during a BoGo sale so the leash was free with the flower/collar but even at full price I would be happy with these! The flower comes off and has a really strong closure that wont damage fur or the thing you are putting it on, so I have mostly been putting the flower on Kerri's harness and it looks great! It makes my neutral color buddy belt seem like it "goes" with the collar and leash.
Here is Kerri wearing the whole ensemble-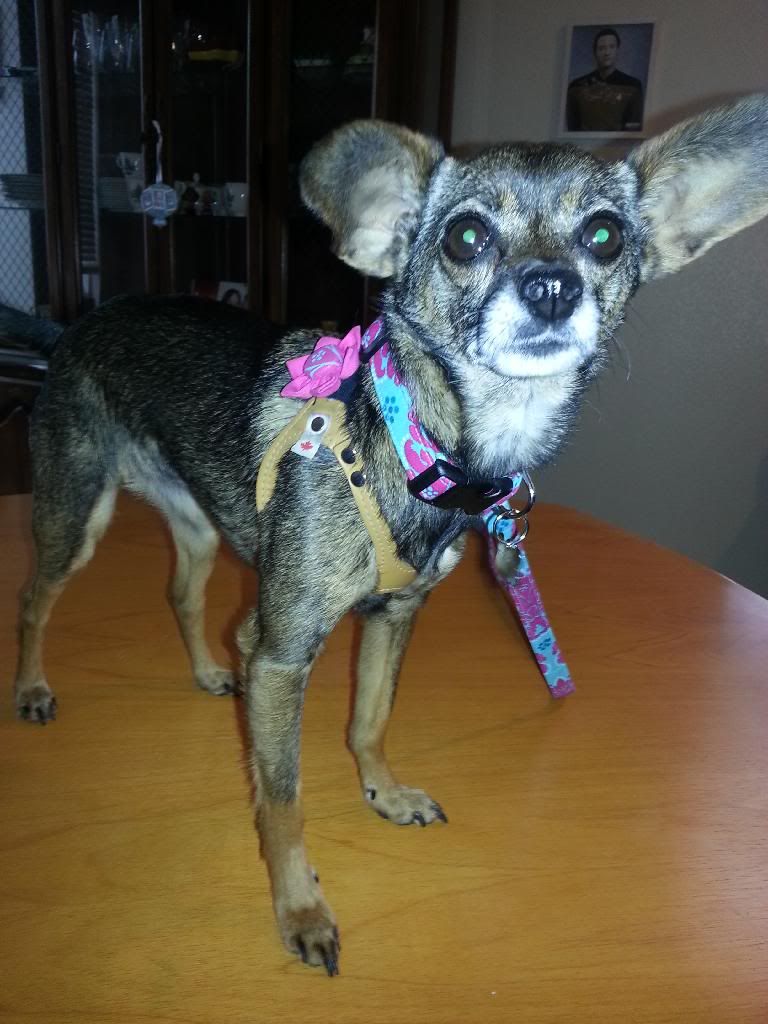 I put the flower on her therapy dog harness and everyone at the library went crazy over it! The child we are working with was not too impressed but the staff was literally screaming "CUTE!!!!" and getting other people to come see it. Who knew a flower could cause that much hoopla!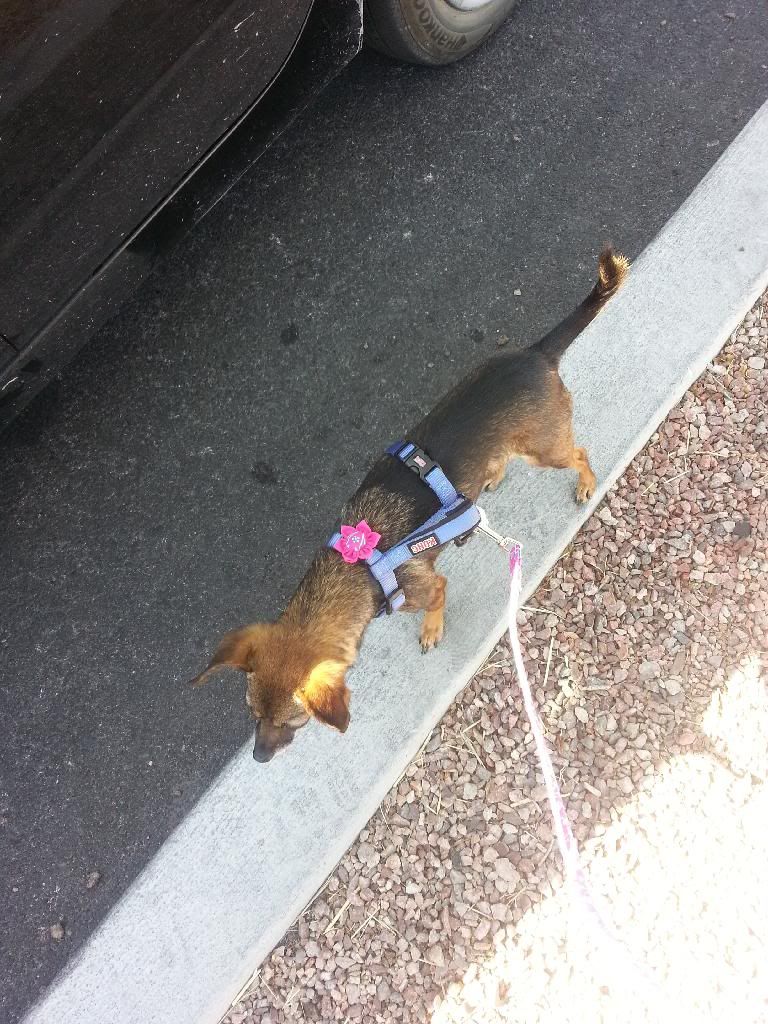 Here she is with just the leash and flower at Pet-A-Palooza a few days ago-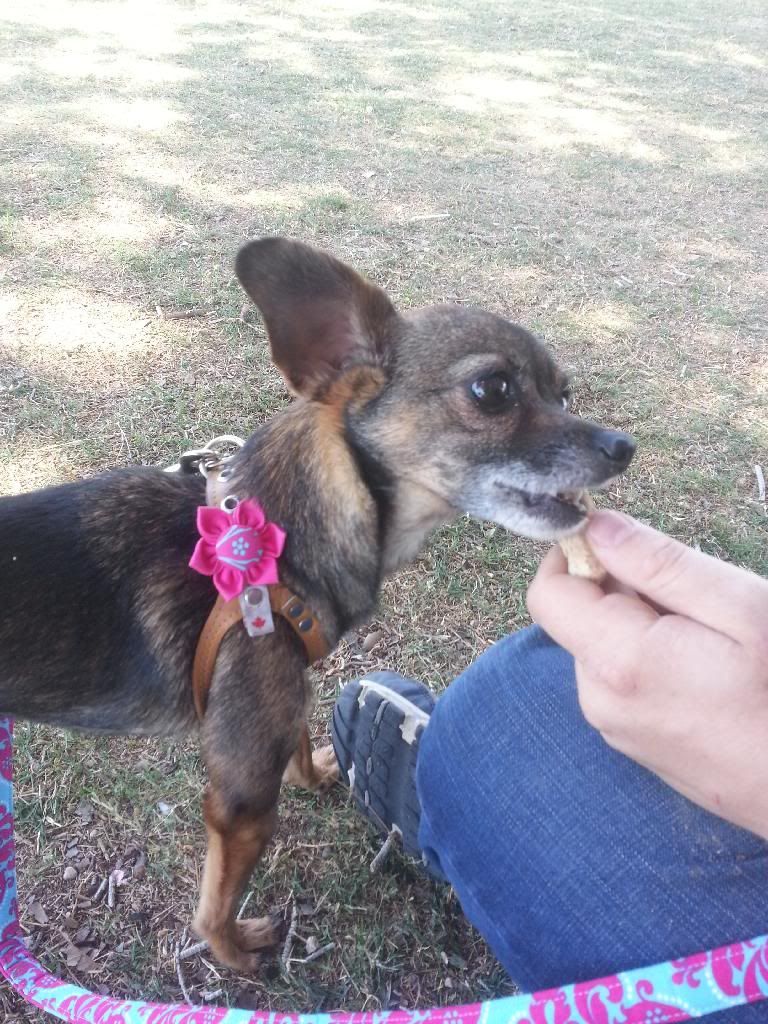 I'm thinking of buying one of the bow ties for a friends dog as a gift and I may have to look into some of their collar flair, it looks really cool too.