Discussion Starter
•
#1
•
My first project on my new sewing machine! Yay!! :hello1: I'm all done just haven't finished the velcro part. I love my new sewing machine (First one ever owned!) It's easy to work and there is nothing to it! I made these dresses in 2 days, could probably do them both in one day if I had nothing else going on and a day to just sew!
Don't really care for buying black clothes for them because their black
but I thought with the Pink and Black theme going on they'd fit right in
They won't be wearing these outside until after winter because they aren't very warm.
They look better in person I think for some reason the camera isn't picking up the top part well. It is sparkly just like the Skull pattern and looks cute but you can't see it well on camera. :foxes15: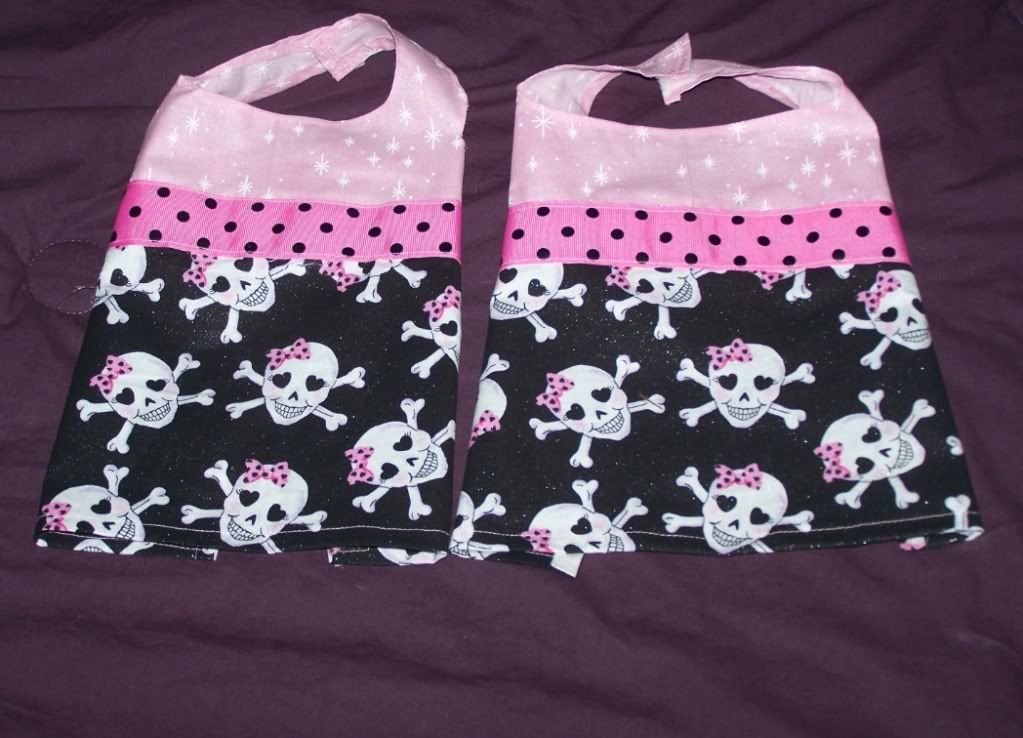 ​