Discussion Starter
•
#1
•
My most favorite photo of Shayley.
This was taken weekend before I found the lump on Shayley. Joey, Shay, Kizz & I had went to the park that morning and was there for hours. It was one of our favorite trips there. Had breakfast and then played around with the girls, went on trails, took a ton of photos. Only few days later I found that lump on her. I went back looking through her photos and thinking THIS is HER PHOTO, the photo I will treasure and remember forever. She has this look on her face of pride and happiness. I will treasure this photo for the rest of my life. After the vet visit and the vet telling us it
could
be cancer I was looking back at this photo thinking of how happy we were that day. I wanted that day back so bad. Thankfully after knowing it wasn't cancer I GOT that day back and am enjoying every minute with her.
I love you Shayley May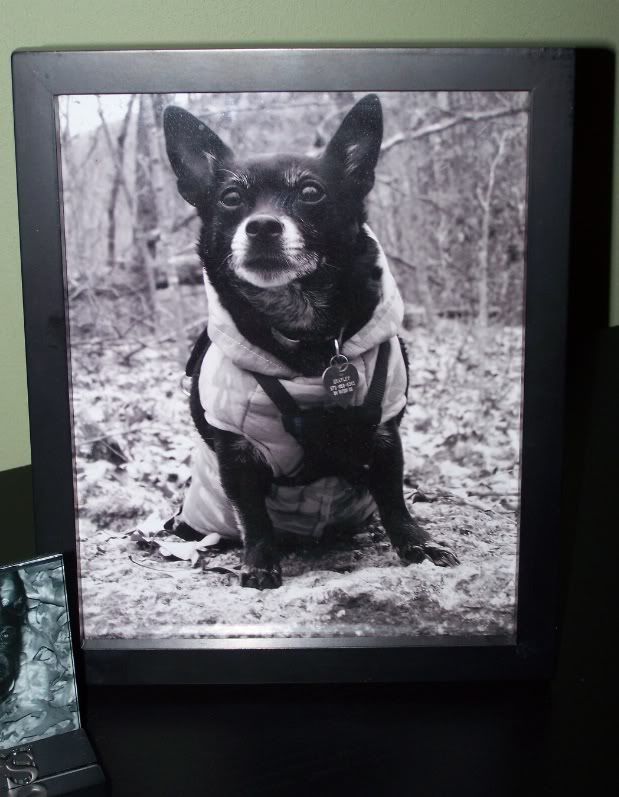 Got this at Kohls! It was 70% off. Usually 15 or 17 dollars and I got it for 4$ :hello1: They had some other really adorable dog frames that were 70% off too but they were ALL boyish I was so :foxes15: ! So if you all have a Kohls near you they might have these marked off as well! They were really cute for boys though it was a skinny black frame with a red collar on the top, very nice I wish it would have been in pink. I told Joey he's lucky all those frames were for boys because we would have been spending like crazy LOL
This one is from Kohls as well. It was $20 but I had to get it. I love it so much. My favorite. I love the photo that's in there but I will try to take more with them together and try for another winner lol (I also got another one just like this that says "Family" on it, it was buy 1 get 1 free but I figure since it was $20 It really wasn't a deal LMAO! But I think they are super cute frames! I have been looking for a "sister" frame for a bit now and couldnt' find any I really loved and I don't like buying something if I'm not "In Love" with it!)