Discussion Starter
•
#1
•
12 years ago I adopted 3 adult long coats from a breeder. Mom (Carmel), Dad (Chico) and Daughter (Reba). I had never owned a dog before.
The dogs quickly became a part of our family.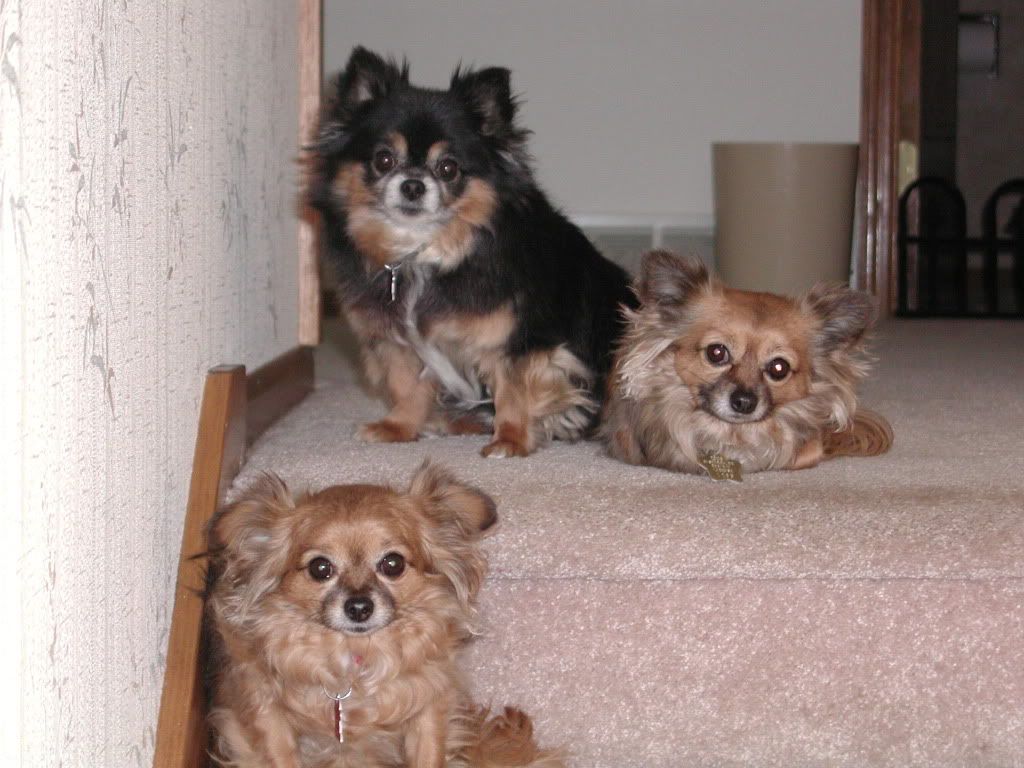 The three of them. Carmel, Chico and Reba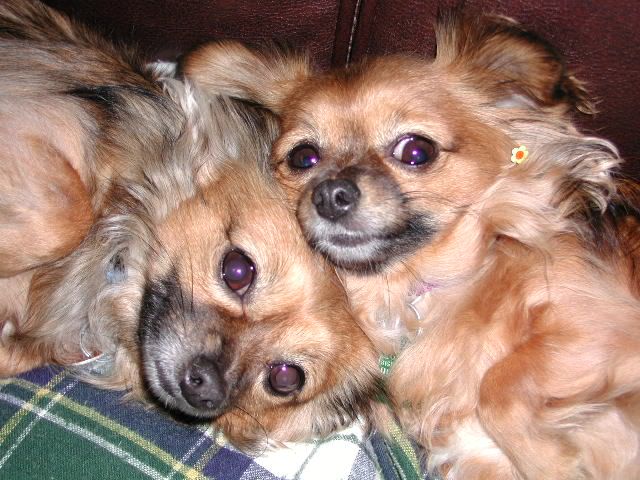 Carmel and Reba (mom and daughter)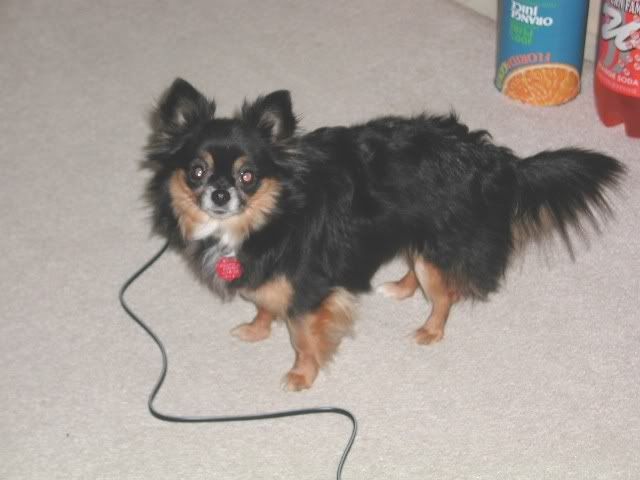 Chico (dad)
Sadly, the last one died about a month ago. I was devastated. One thing led to another and a few weeks ago I purchased another long coat from, of all places, a local pet store. It was a bad place for her to be, so I rescued her. We named her Hazel. She has hazel eyes in the sunlight and is from a town called Hazelton.
She is a chocolate female with the lighter pigments in the nose as most chocolate chihuahua's have. She was 12 weeks old and 2.4 pounds when
we saved her. At 14 weeks, she was 3.0 pound, so she is on track to
be a 6 pound dog.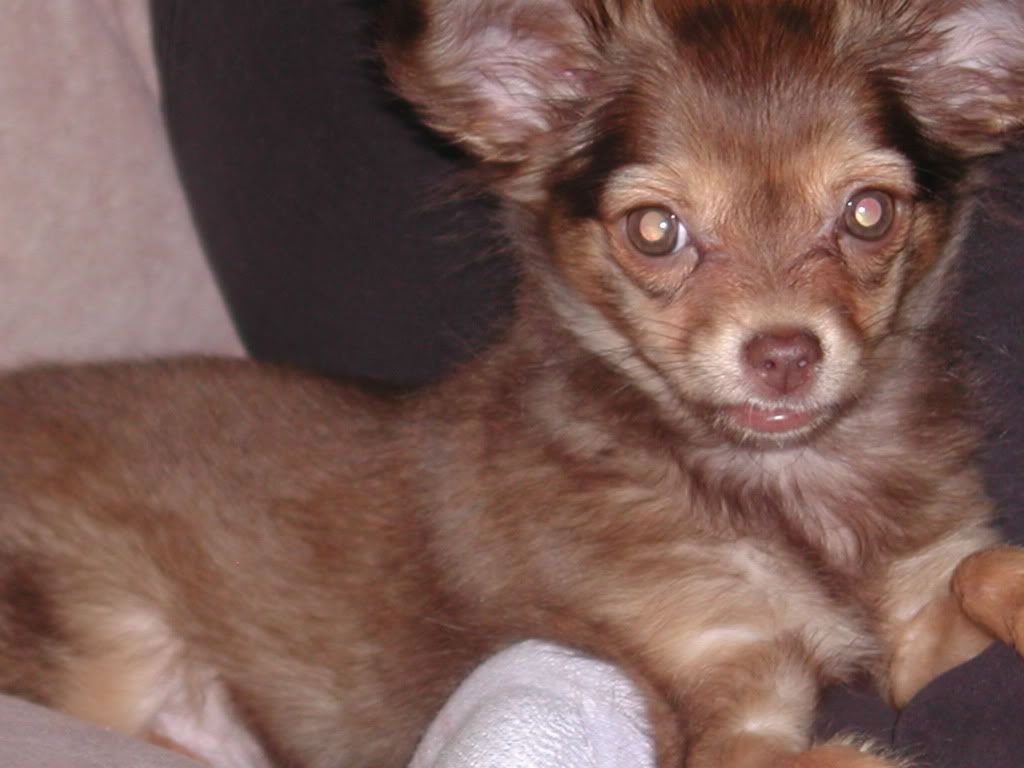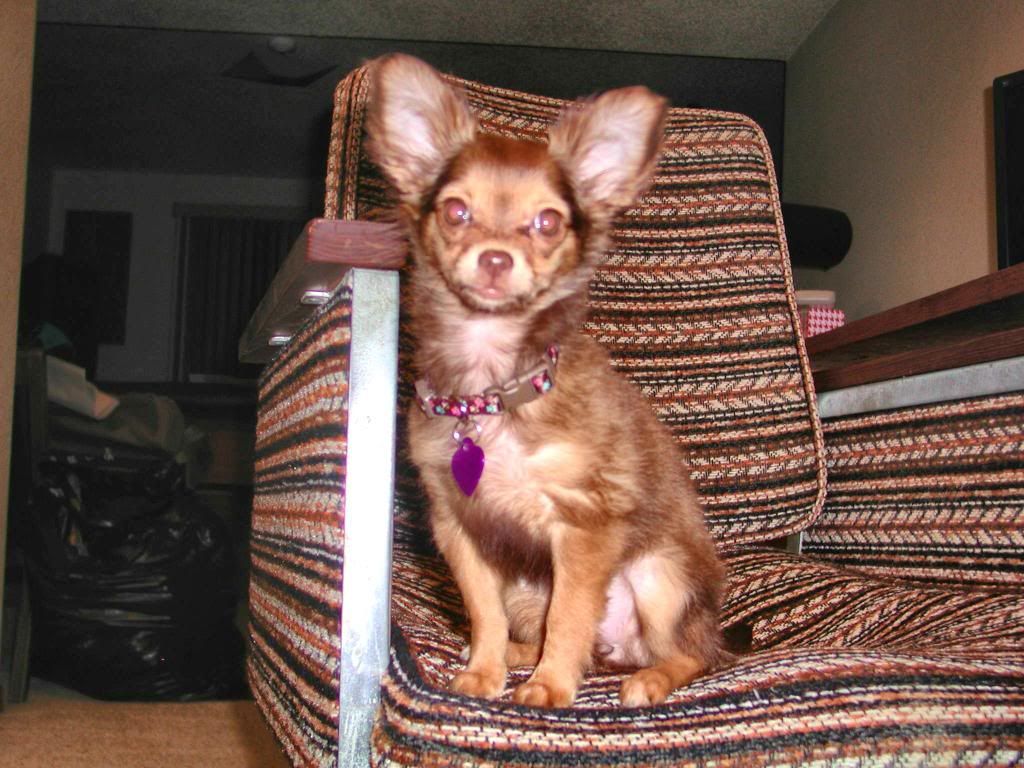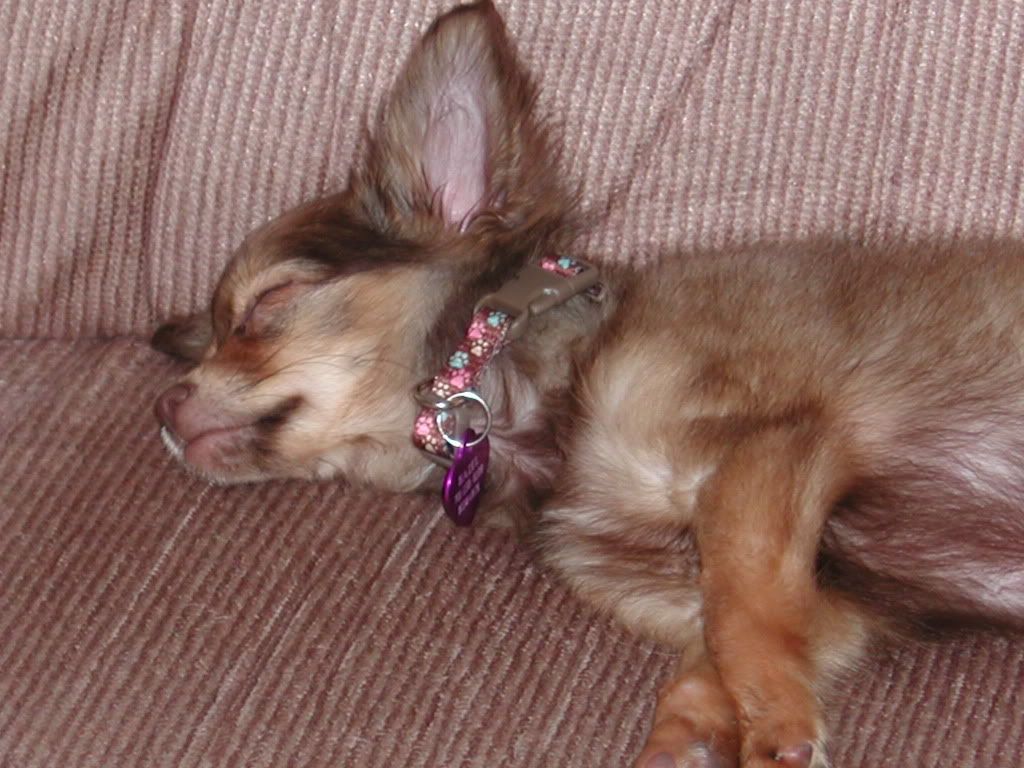 The 1st week we had her, we discovered that she likes to play with peoples hair. This behavior is not acceptable, but I took a video of her playing because it was the first time that she opened up and played with us. We no longer let her do this, but it was kind of funny at the time. She is is 12 weeks old in the video.
Video Travis (my son) Versus Hazel (my dog) link below
Travis Versus Hazel video by RossT - Photobucket