Discussion Starter
•
#1
•
Hi everyone, I haven't been around here all that much lately, but I ordered some ipuppyone harnesses that arrived today so thought I'd post pics.
They are so nice! The quality is just as nice as the Puppia quality, imo. In some ways, there are things I actually like better. I have been meaning to order some ever since Kristi's thread on here, (Thanks for posting about them Kristi, you always find the nicest things!) but I just got around to it now.
For those of you that don't know, Roo had luxating patella surgery on both back legs (grooves deepened and both tibia's cut and pinned, urgh) 2 weeks ago which is why she is in the crate in many of the pics. The harnesses are all size XS for anyone wondering about sizing.
Here's Pip in his red checker harness. I only managed to get a few decent shots. He was not feeling the photo shoot at all since it involved putting things on. lol. He kept yawning and lying down. Until I brought out a treat. haha.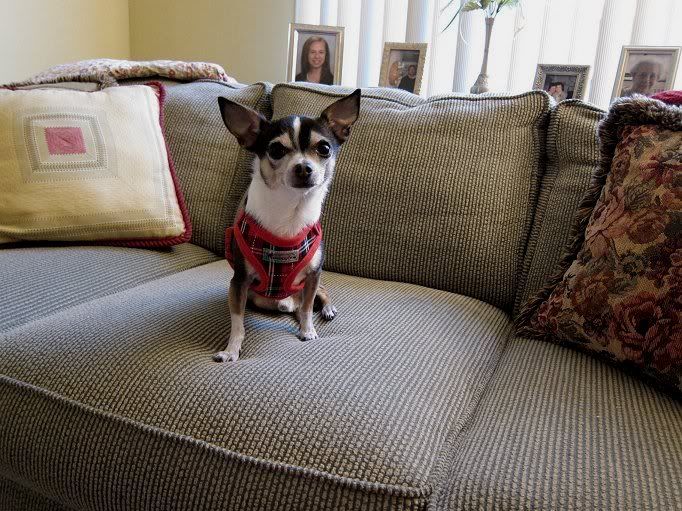 This is his Omg, wait, she has treat face.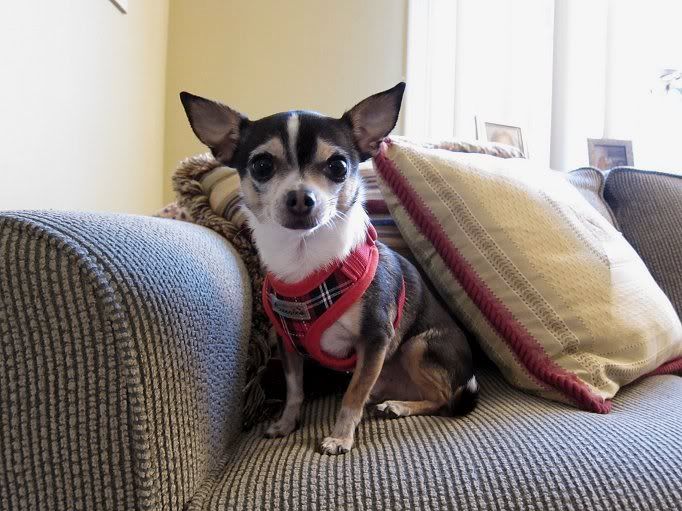 The pink "over the head" sweetheart. I really love this. It fits Roo really well. The rest are the adjustable neck ones which are slightly big in the neck on Roo, (fit Pip perfectly though) but fit well enough for me to keep them.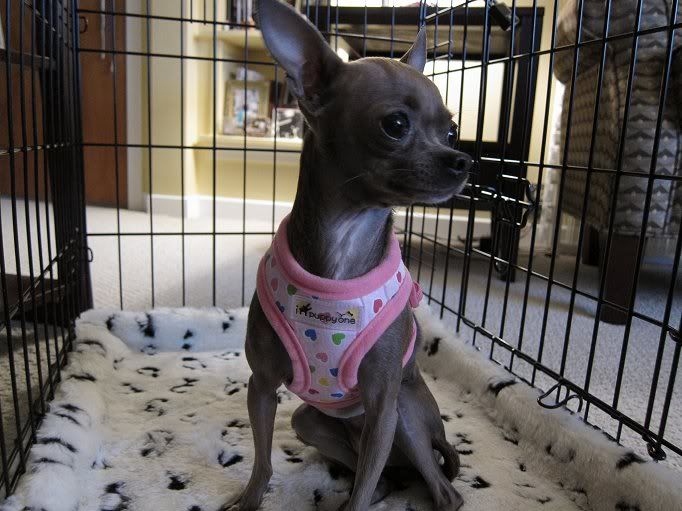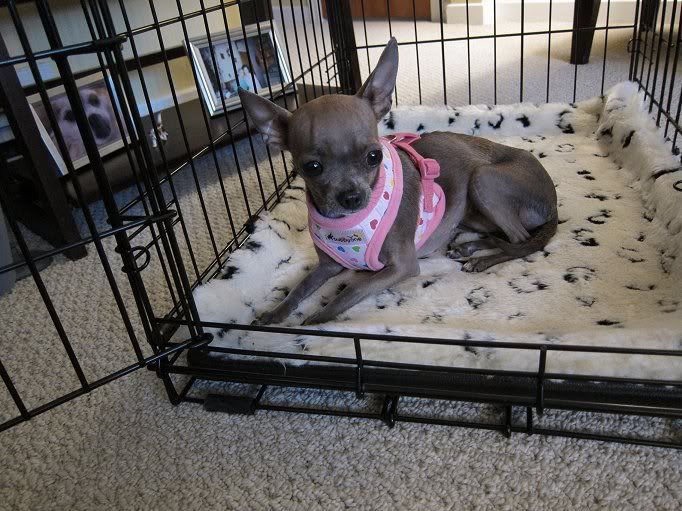 The XS over the head fits Pip really well too. Here he is modeling Roo's pink sweetheart. Don't tell him I showed you all this pic. He clearly looks really wrong in pink. ;D (sorry Pippy!) Moms serwiouslee I iz waay too bawny for dis dum pink one!
The pink checker harness (same style as Pip's red one)
Roo in the yellow cosmos harness. She heard a noise outside right before I took this. I wil fights off any intuders in stile wit mi new hawness!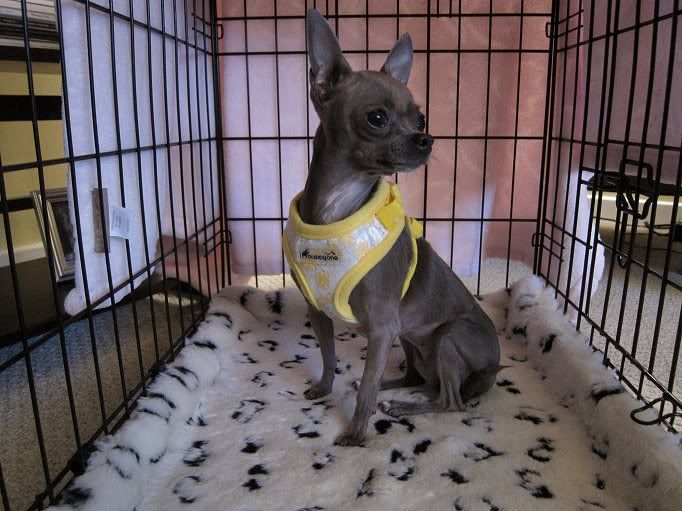 Fightsing off intuders iz tirwing.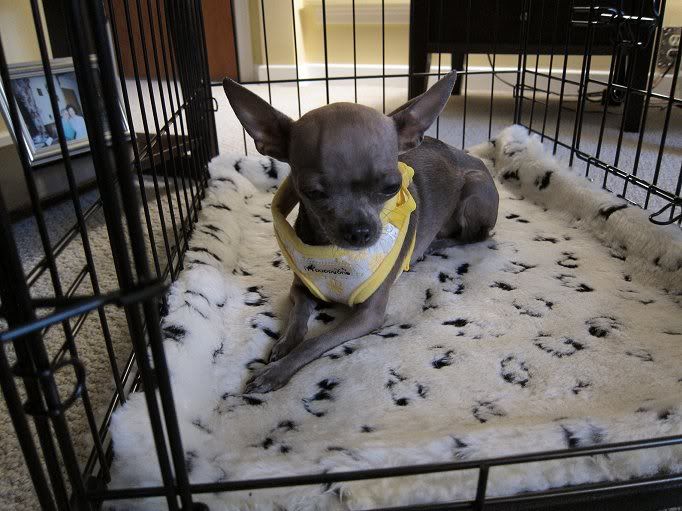 Pip decided to keep Roo company in her crate during the photoshoot. Dis sucks donit, woo? Yeh weally.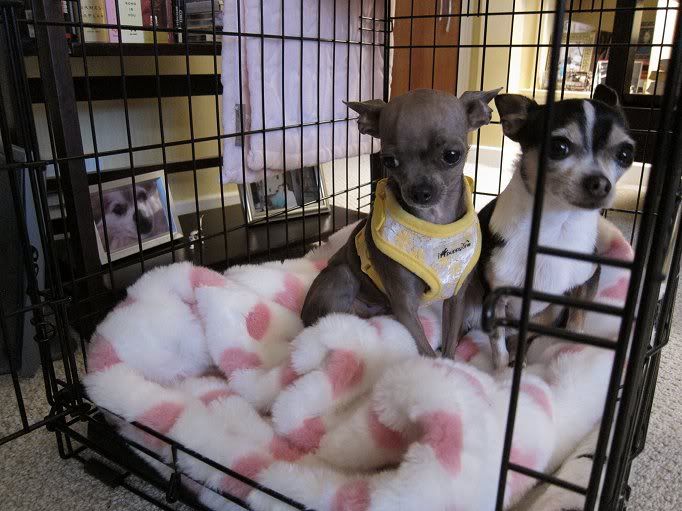 Roo's thoughts on the photo shoot.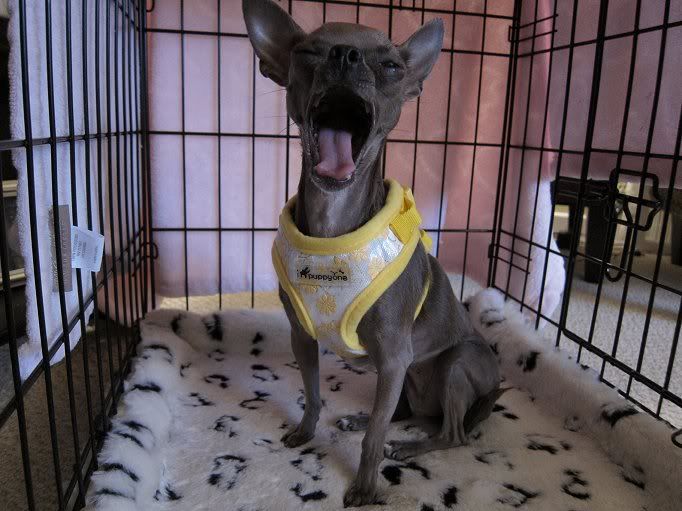 I'm really pleased with them! I'll definitely be ordering more. The price is awesome - and free shipping, woop woop!