Its been a while since I last posted and then I seen the site was being revamped or updated. Anyway just come on today and seen its back up and running so thought I'd share new photos with you all.
Jake is now 3 1/2 months old weighing 1.6kg and his ears are startign to be more upright especially the left one.
This first photo I love he looks so cute
These next two pics are Jake being cheeky and barking at me lol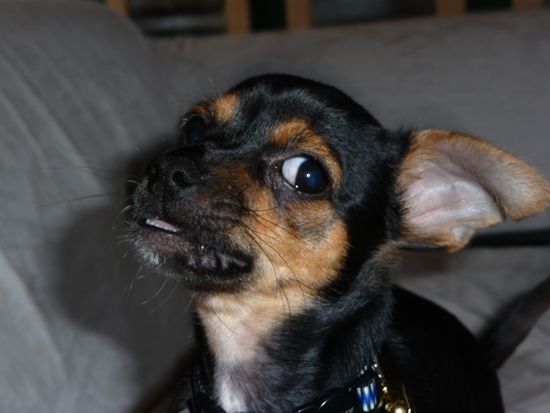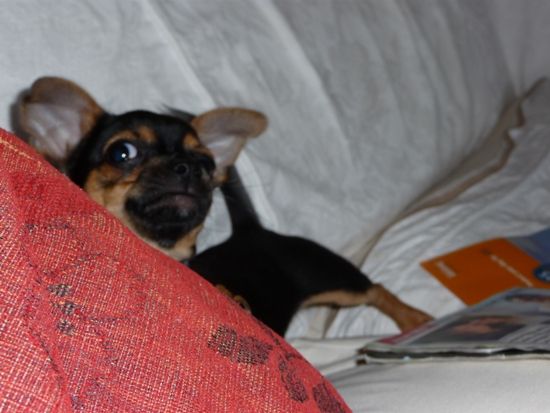 Trying to get a photo of just his head was funny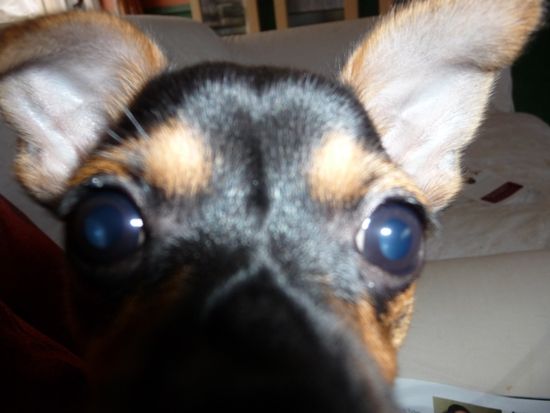 and guess what... my partner is taking me to London this Saturday so that I can go shoping for Jake in ........Harrods... I can't wait to go...
Are dogs allowed in Harrods? I was wanting to take Jake with me in his new carrier.
Hope you like the new photos