Been really busy, but I managed to snap some new pics of him tonight. After doing so, I noticed his ears need a good swabbing so I went and did that ( funny how pictures brought that to attention! ) so please ignore the ear dirt!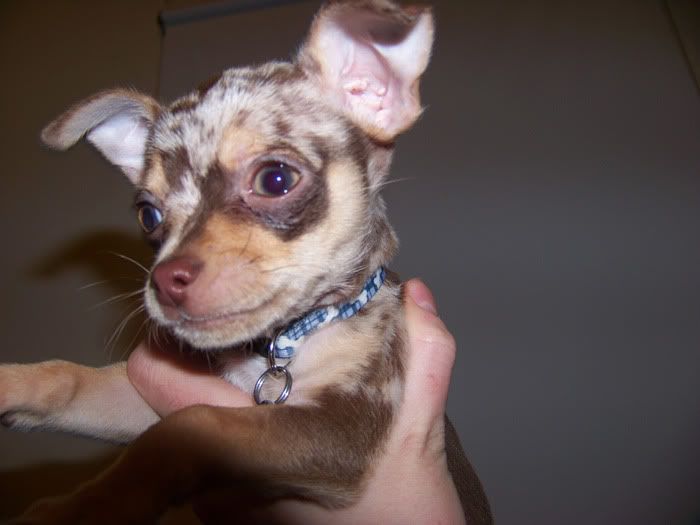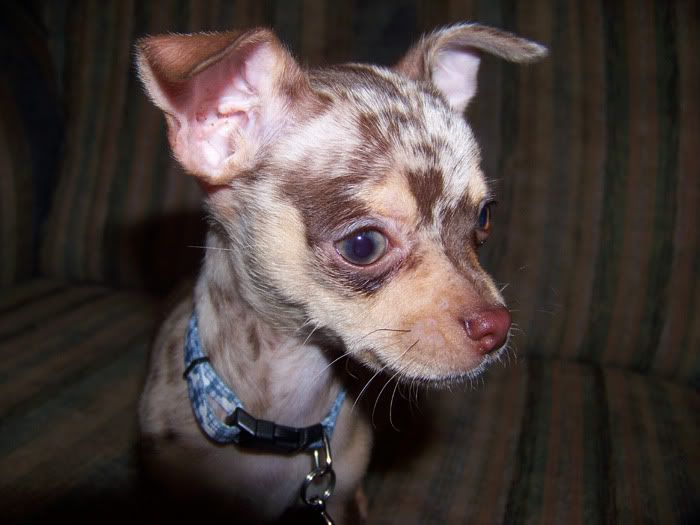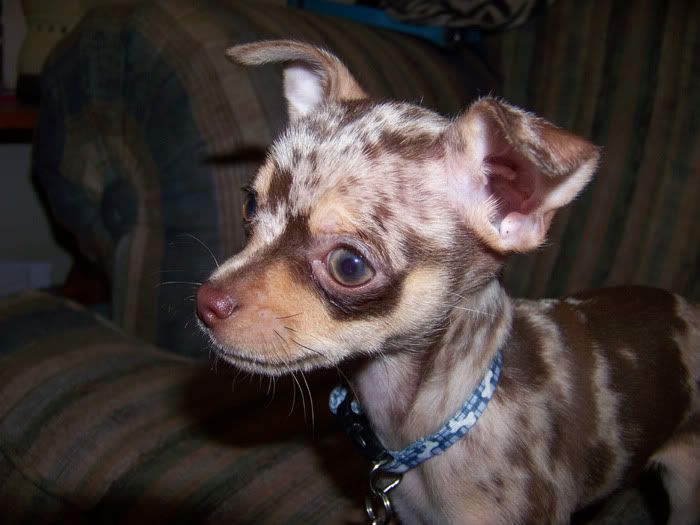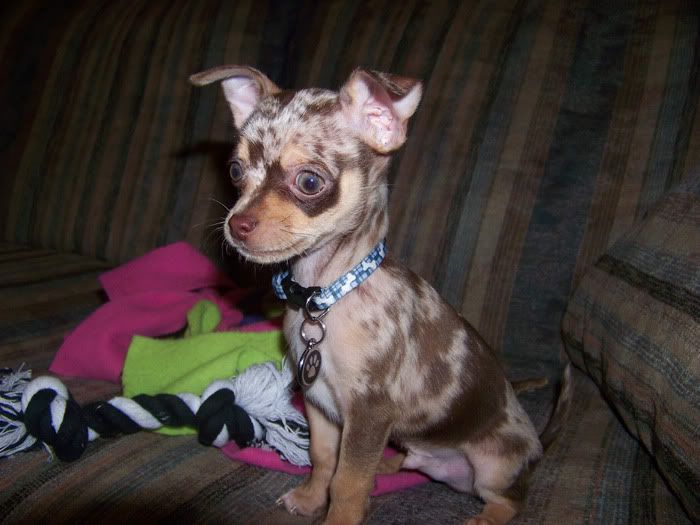 His ears are slowly coming up!
I love his little cherry nose, it's getting brighter, lol.
Found out our scale wasn't working correctly so when we got him we thought he was 2 1/2lbs at 7 1/2 weeks or so..Well, he actually weighs a few ounces short of 2 lbs currently at 9 weeks.
As far as temperament goes..well he's a little firecracker. He readily greets strangers big or small but is a little fidgety with loud sounds-which is fine. Any of you tried sleeping with a chi this young and of this size? I was afraid of rolling over on him and still am. He has slept with me a few nights ( for half the night ) and curls up under the blankets wherever he can share warmth. He can hold it all night, but I get up and give him a break around 4am then it's back to the crate until I get up.