Discussion Starter
•
#1
•
They are only side shots... I will post some more later...
We have discovered the Maya loves the water. So much that she will play in any water available. My daughter hurt her foot and has to do what the call contrast baths. (soak foot in alternating warm and cold water) Well, Maya thought that was the coolest thing. She immediately climbed into the tub of warm water to play!!!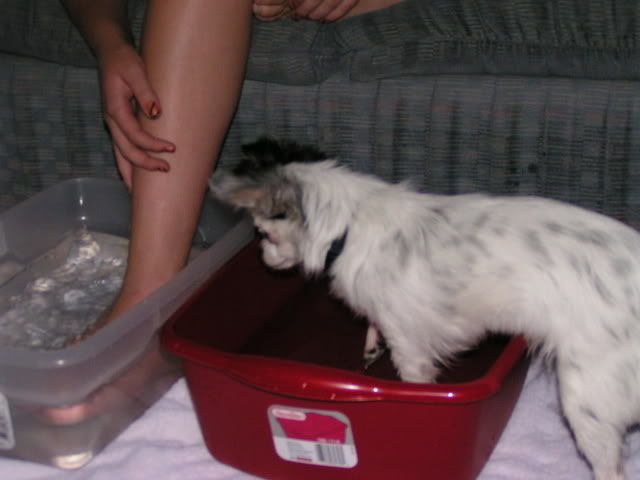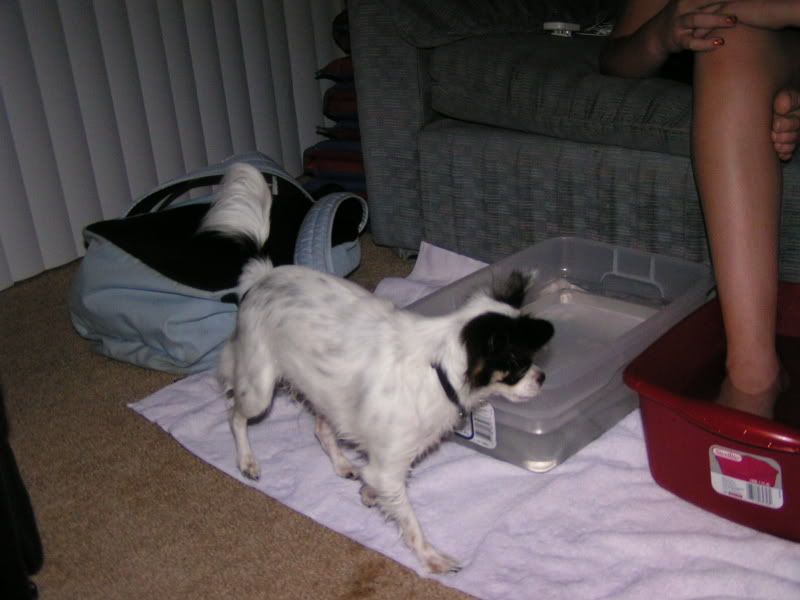 Notice all the black spots starting to show up in her undercoat on her back? This is what she looked like not to long ago...
I wonder how much black she will eventually have???