My DD was playing with her today and took a few pics.

With her heat disc that she will chew on instead of sleep with.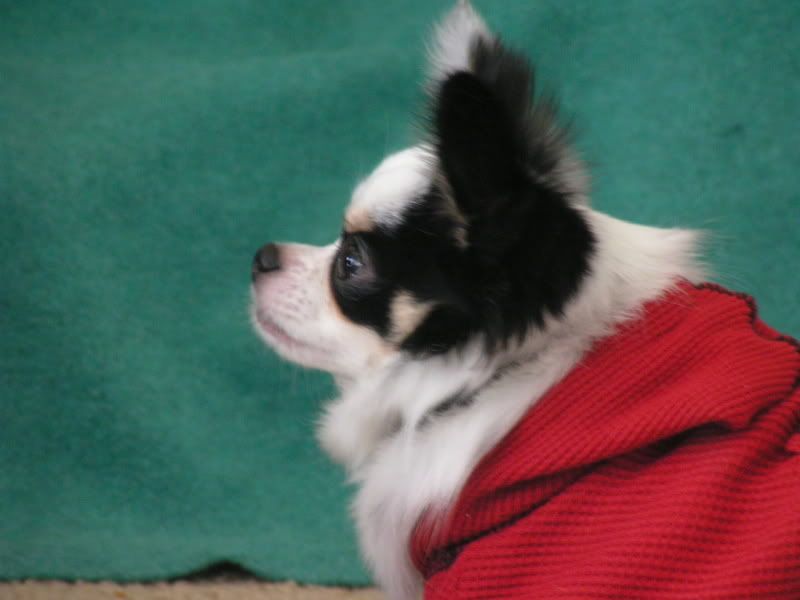 She shot this one in the mirror. That is why her black eye is toward us.
I will take a few more later so that you can see all the black spots she has now on her back.