Discussion Starter
•
#1
•
Playing-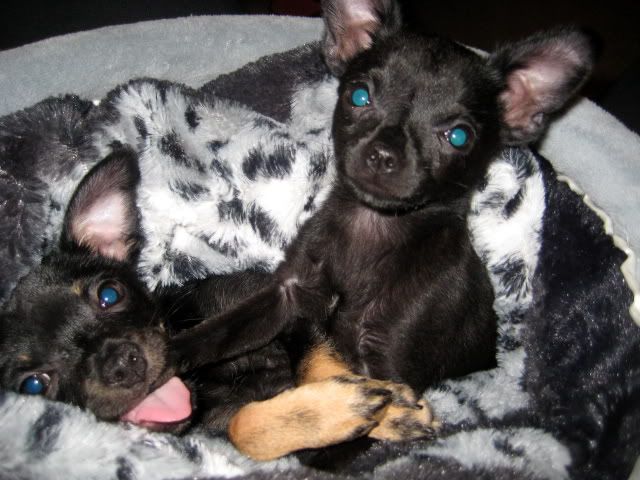 New T-shirts from the dollar store and new bully sticks! I can't get over how stinkin CUTE they are when they hold their lil sticks. I love it!!
Both chewing on the same stick-
Sleepin on mama-
Izzers-
Not sure on their weights right now. Based on past growth, I would said Izzie is about 2.5 lbs and Bella is hopefully not more then 4.5 lbs.