Discussion Starter
•
#1
•
I thought I'd post pictures because I haven't in a long time and Sweet Pea and Penny are going to stay with my mom fore TWO WEEKS while I babysit my friends two little dogs while she's gone. I don't want them to leave.
But we have been taking all four of them to the park for the last month and her boy dog is just a butthead to my poor doggies that want to play with him. I can visit them at my mom's whenever I want since I pass there when I go to work. Anyway her are pictures of my doggies. I will post pictures of her dogs too once they are here.
Here's my baby Sweet Pea: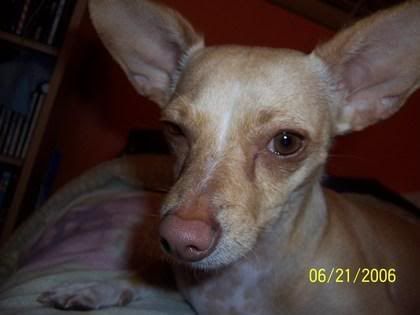 Look at her freckles
Sleepy girl
I don't know what happened to this picture, but this is how I sleep every night.
Sensitive content, not recommended for those under 18
Show Content